Click here to get this post in PDF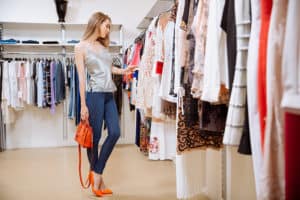 As a multi-billion-pound industry, fashion is a business that should be taken seriously. Annual events, like London Fashion Week, have the power to influence culture, with everything from the clothing that's showcased, to the bespoke marketing campaigns setting new trends and standards. According to the Independent, London's 2018 Fashion week created over 890,000 jobs for people all over the UK and contributed about £32.3billion to the UK GDP, proving the event is so much more than a show of vanity to plaster across Instagram. This year, the event saw 80 designers prepare 54 unique catwalk shows, 26 presentations and over 20 after-hours events.
The trends of fashion week surpass the clothes we see strutting down the runway and they are not strictly reserved for the fashion industry.  Fashion translates to a wider market with inspiration coming from the themes, colours, style, branding and the message behind the campaign. Diversity is becoming a more prominent fixture on the catwalks, with more designers promoting positivity in this area. For example, in New York Rihannah's 'Savage x Fenty' lingerie show used a pregnant model. And in London, many designers, including Alice Temperley and Simone Rocha supported this diversity.
As these values and ethe are becoming more present in high-end-fashion, the new standards are being translated to high-street brands too. For example, River Island and their 'labels are for clothes' campaign, which made headlines for empowering diversity.
What can entrepreneurs learn from these luxury brands that attend such high-profile events? Here, former fashion mogul and current interiors specialist David Robinson reveals four key learnings from the fashion industry, which he uses daily to drive forward his company, Robinson of England today.
Be brave
In London Fashion Week, designers must set themselves apart in order to stand out – whether it's through controversy, innovation or impeccable design it's all about influencing the consumer and encouraging them to believe and trust in what they offer. No matter what industry you are working in, as an entrepreneur, these traits are essential for success. However, to become an innovator, it's also important that you are aware of current trends and you are up to date with the on-goings in your market, or else you risk falling behind your competition.
Be broad shouldered 
Designers need to stand up to scrutiny, as their design choices are constantly questioned and critiqued. As an entrepreneur, you may receive negative responses to your ideas, but it's vital that you believe in your product/ service and stand-up to those who try to knock your confidence.
Be commercial
Whilst fashion design is very much about expressing yourself, you must also have a good product that has a strong market demand to be commercially viable. The same applies for business ideas, whilst creativity and innovation are key to success, it's also important to be aware of the demands of the industry. Whilst it's difficult not to become obsessed with the idea of 'going viral', you should first refine your product/ service to focus on what your customers want. Globalisation is another key consideration that small businesses should not overlook. Not only can you take inspiration from foreign markets, but you should also consider how your product or service could transition to these audiences in the future.
Keep moving forward
Designers are constantly looking towards the future; this London Fashion Week will have been prepared months in advance and at the time of display, the designer will already be working on their next collection. Fashion designers are constantly innovating, whilst maintaining their own signature style. In business, it's important to keep up with new technology and to be constantly working towards and refining the next solution.
You may also like: Do You Live in London's Most Entrepreneurial Postcode?