Click here to get this post in PDF
Business growth can be hard to harness. After all, when you're a new business owner, and you've only been working for about a year now, it can be hard to look to the future without seeing the giant mountain you've got to climb! You already know you've got a long way to go, and you're hard-pressed to find a bit of hope in the cutthroat competing world of business. 
However, business growth exists in many forms. It happens over time, bit by bit, and sometimes it can completely pass you by because of it. You're not sure when it happened, but seemingly overnight, you've grabbed a good portion of the market, and suddenly you've got a customer base to impress! But before a step like this takes you by surprise, here are some ways to recognise even the smallest signs of business growth within your company.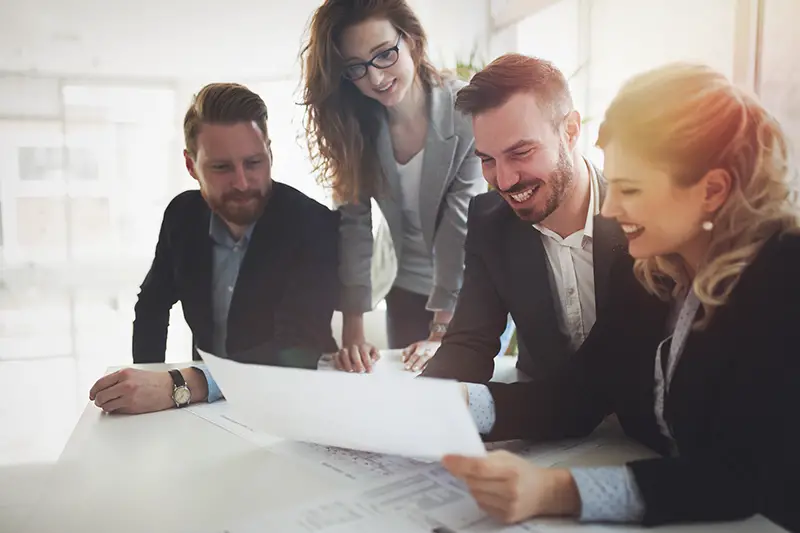 You've Ticked Off a Goal or Two
How many business goals do you have? Maybe you started with just one big goal in mind and have been slowly working your way there ever since? But along the way, you've noticed something. You've been making little goals along the way and then ticking them off here and there. You've made progress, you've made a profit, you've made a new contact – these all count as little wins and should be celebrated as so. 
After all, you've managed to grow your business from a day one founding to the evolving entity it is now. You've reached a few milestones, and that's always a good sign, but now it's time to focus on where you're heading and what you've pulled off so far. You need to know how your business is developing and what you want to do with it next, and whether or not you're still on target to accomplish your initial business goal. It might have changed shape since day one, but you still have one final goal to work towards! 
You're Working with a Larger Team
A larger team of people working under you is always a surefire sign of success. You've clearly needed some more support here and there since you started, and now you have 4 or 5 (or more) people putting their skills and expertise to good use for you. So it's essential to take stock of this – having a new, larger team to work with can promise many good things in the near future. 
Of course, it's also best to assess your team from time to time. Don't micromanage, but make sure you're aware of how your team is moving. How do people get along? Is there anywhere you need to step in? Your company will only be a well-oiled machine if you know where the grease can build up, which means getting involved in the workplace. You need to always be sure your work environment is suitable to bring more and more people into. 
You Need More Marketing Manpower
In a world that's obsessed with digital marketing, taking any campaigns you put together to the next level can be tricky. There's a lot of competing advice out there, and it can be hard to know which to follow without a bit of experimentation. You're a small business, after all, and that amount of legwork is expensive to pull off when you've only got a limited budget! 
Which is why it's important to look into outsourcing, and even bringing more heads on board on a permanent basis in the near future. For example, using a fintech marketing agency as a small player in the financial technology world can be a great first step; more manpower means more research, which means better lead generation, and so on. It's much better to invest your budget where you know it's going to work! 
You've Got a More Diverse Product Line
Product lines can very easily suffer from stunted growth. You put all your time, effort, and resources into just one product, and it becomes your most valuable asset, right? But while this may look good in the short term, it can spell disaster for your long term expansion. Indeed, the more products you have, the more valuable your company as a whole can become, and that's the profit margin you should be focusing on. 
So head back to the drawing board, and see what you could innovate next. Maybe an accompanying product? Maybe an upgraded version of your current best seller? Maybe an entirely new product in the same niche? For example, if you're a cleaning supplier, there are so many different product lines you could put out, ranging from chemical cleaners to handheld cleaning tools. So don't stop at one, and always think about the next product you could bring out. 
Your Website Stats Look Good
Finally, it's time to delve into the online world. How are you performing in terms of a digital manner? Because if your website stats look good, you're clearly pulling off your online strategy. You're pulling in clicks and conversions in nearly equal measure, your adverts are paying for themselves with these balanced ratios, and you're building quite the following on social media as well. 
These are incredible stats to be proud of. Make sure you keep the momentum going by repeatedly investing in good quality content, and make sure you're maintaining the rhythm of your uploads. Don't let the ball slip once you find success, as only now does the real numbers game begin! You've proven you can operate online, but where are you going to go next? 
Business growth looks like a lot of things, and you may find that more than one of these signs applies to your own business – congratulations! But now that you've hit the ground running with your expansion goals, it's time to keep the ball rolling. Keep the above ideas in mind for deciding where you go next and how you can capitalise on the way your company currently performs. 
You may also like: 5 Business Growth Strategies to Boost Your Profit Margins This Year
Image source: Shutterstock.com