Click here to get this post in PDF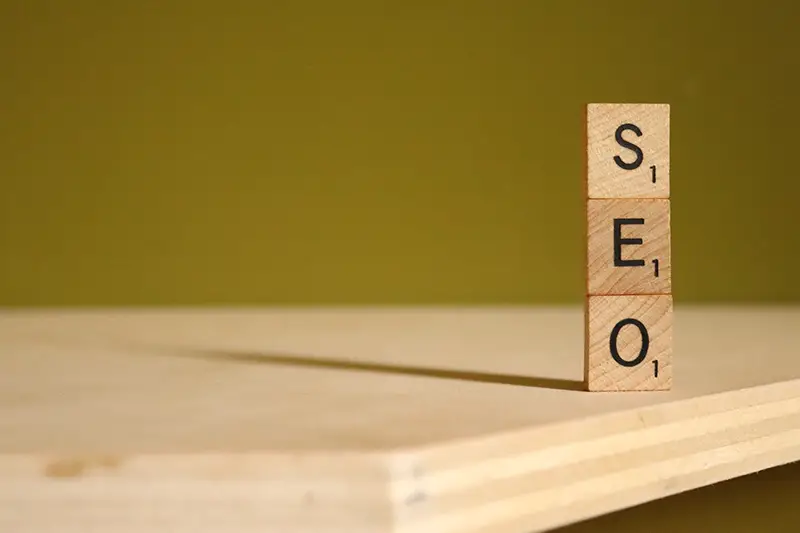 Digital marketing is a must for any company that wants to survive and thrive in the current business landscape. This is something that business owners and entrepreneurs know very well, so most businesses already have a digital marketing plan in place. But this doesn't mean the methods and techniques they employ are the best ones or that they should rely on the same old strategies for years on end, without making any adjustments to improve their marketing. 
With technology constantly evolving and consumers' preferences growing more complex by the day, it can be difficult for businesses to keep up with all these changes and create successful marketing strategies. For those who still think that all it takes to get great results is to build a website and be active on social media, we've got some news. Promoting your products and services in the digital environment is not as easy and straightforward as it sounds. In fact, it can be quite overwhelming considering all the competition you have to face in order to set your brand apart and attract new customers. 
If you really want to grow your business, you'll have to move beyond generic campaigns and take your digital marketing game to the next level. So, here are some tips that can boost your digital marketing strategy and help you get the best results.
Stay on top of digital marketing trends
Since digital marketing is an ever-evolving field, change is one of its dominant features. This opens up new opportunities for entrepreneurs and marketers, but it also brings new challenges regularly. As a result, digital marketing has changed significantly in the past few years. If things were a lot simpler a while ago, marketing channels and tools have become more numerous and complex these days. Just think about how smartphones and the intense use of social media have impacted digital marketing over the past ten years. 
This stresses the importance of keeping up with emerging trends in the field and understanding how new marketing techniques can help you reach your target audience and gain new leads for your business. Paying attention to what your direct competitors are doing and conducting market research regularly, whether in-house or by working with a digital marketing agency, can help you identify those trends and centre your digital marketing strategy around them. 
Leverage the power of social media
These days, everyone and their dog is on social media, which means your current and potential clients are also there, regardless of the industry in which you operate. So, as a savvy entrepreneur, you have to go where your customers are, and that implies a lot more than being present on the main social media platforms. 
Social media can be a great marketing tool, but only if you know how to take advantage of it. You have to put some extra effort into making your social media accounts as appealing as possible for your target audience. For that, you should prioritise promoting high-quality content on as many social media channels as you like. Make sure you interact with your customers on all your platforms to keep engagement high and use influencer marketing to put your business into the spotlight. These are just a few tactics you can use to enhance your social media presence and drive results, but there are many other methods you can try depending on your business goals. 
Invest in SEO
If you have a great website, but it's not backed up by a good SEO strategy, it shouldn't surprise you that you're not getting the traffic you expect. There are thousands of sites similar to yours out there, so if you want to increase your online visibility, you have to help Google understand why your site deserves to be ranked higher in search engine result pages. And that's where SEO comes into play.
The problem here is that Google's algorithms keep on changing, and SEO strategies also change and get more complex as a result, which is why a lot of entrepreneurs are struggling to make sense of how things work in this field. While it's important to brush up on your SEO skills so you can learn how to make your website more appealing to search engines and users, you can also search for an SEO company in London that can do that for you. One of the benefits of working with a specialised SEO agency is that it can help you implement an advanced SEO strategy that would take a lot of time and effort to develop on your own. 
Learn to use metrics 
What good is creating a digital marketing campaign if you don't know how to measure its results? After implementing a digital marketing strategy, you have to keep track of it and use the right metrics to find out if it worked or not, so you can make the necessary adjustments and improve outcomes in the future. 
Marketing metrics encompass all the quantifiable values used by marketers to assess the effectiveness of their campaigns. They can help you understand your strengths and weaknesses and base your decision-making process on hard data instead of intuition. Click-through rate, bounce rate, cost-per-action (CPA), or impressions are just some of the metrics you should consider when evaluating your digital marketing strategy. 
Write better content 
Content is king in the digital world; there's no doubt about it. However, many entrepreneurs still don't know what it takes to create truly engaging and relevant content for their customers. Content takes many forms, from blog posts and tutorials to infographics, images, and videos, but no matter what type of content you choose to include in your digital marketing strategy, quality and relevance should always be top of mind.
If you're going to use content as a way to promote your business and increase brand awareness, you have to make sure it's original, engaging, and delivers real value to your customers. Use your creativity and prioritise quality over quality when creating content if you want to make your brand more appealing and attract more customers in the long run. 
You may also like: SEO & SEM Skills Most Desirable in Digital Marketing Hiring Uptick
Image source: Unsplash.com