Click here to get this post in PDF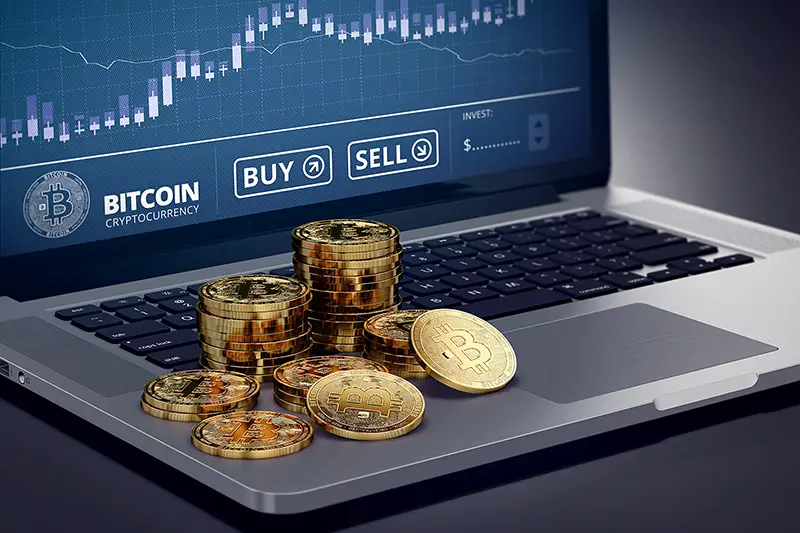 Bitcoin is a digital currency that is designed to be transferred and exchanged without third parties' interference, whether it is financial institutions or central authority. Bitcoin was invented in 2009 by an individual or a group of individuals named Satoshi Nakamoto. Satoshi's main motive was to introduce a system that is independent of financial institutions and central authority.
Since the invention of bitcoin, it has led to various controversies. Conspiracy and controversy were because it was a new form of currency or money made to replace the fiat currencies controlled by the government. It is important to know that bitcoin is a network in which all the transactions are practiced via a private network of connected computers known as nodes. Each node is linked via a program, or a system referred to as the blockchain.
Blockchain is a distributed public ledger or a diary that records all the transactions and is accessible to people across the world. The whole process may seem complicated to understand, but once you start trading in bitcoin, you'll gain knowledge at every step. If you would like to gain deep knowledge about bitcoins and how they work, you can join cryptocurrency courses such as those provided by Dchained. Let us know the reasons or advantages of investing in bitcoin and know why it is gaining so much attention. 
Advantages of Investing in Bitcoin:
A lot of investors have started using bitcoin in regular use because of the widespread benefits of it. Bitcoin has made its way into the mainstream because of some excellent features and knows them to click here to access. 
Eradicates the risk of attack or fraud
Bitcoin is a decentralized currency means it has no involvement in the government or third-parties. In the Bitcoin network, the user is responsible for protecting the coins. Each bitcoin transaction is verified and authenticated by the blockchain technology. Blockchain technology uses cryptography, which secures the transactions as well as data. 
The bitcoins are stored in digital wallets, which means that there are lesser chances of any fraud or attacks. Still, users need to utilize the best security methods to protect their bitcoins in a bitcoin wallet.
It is a deflationary currency.
Before understanding the meaning of deflationary currency, let us know what inflation. The inflation period occurs when the prices of all goods and services tend to increase, and in correspondence, the value of money decreases. When an individual wants to invest in any currency, inflation is a drawback if we look for long-term. Deflation is the opposite of inflation. 
The best advantage of bitcoin is that it is a deflationary currency, and these are finite in number, which is 21 million bitcoins—the price of bitcoins increases or decreases according to the demand and supply of it in the market.
Minimal or no transaction fees
The price of bitcoin was at a peak in 2017, and the users were worried about the transaction fee as it might act as a negative mechanism. Due to this, many people avoided cryptocurrencies like bitcoin, and they didn't invest in it. In the Bitcoin network, there are around 450,000 transactions that are performed every day. This large number of transactions sometimes clogs the bitcoin network, and this increases the processing time of payments. Due to this, the users have to pay the accompanying fees.  
Since its invention, no transaction fee was charged from users because only a few people used to perform bitcoin transactions. But in today's time, a lot of people are using bitcoins for regular use. The fee charged is decreasing in today's time, and the median transaction fee is around $0.02.
Independent currency 
The most crucial advantage of bitcoin, which makes it different from its competitors, involves no third parties. Bitcoin is a digital currency that is controlled by its bitcoin community and no central authority. It eliminates the need for any banking system or central authority.
---
Top 10 Things to Know Before Investing in Bitcoin
---
Independent currency is also referred to as decentralized currency, and the users can use bitcoins to buy almost everything. The bitcoin network is based on blockchain technology that is transparent and anonymous. The users can know their cash flow in cryptocurrencies and not in traditional currencies. Due to bitcoin being an independent currency, the trade of illegal weapons and drugs has been increased on the dark web.
Image Source: Shutterstock.com