Click here to get this post in PDF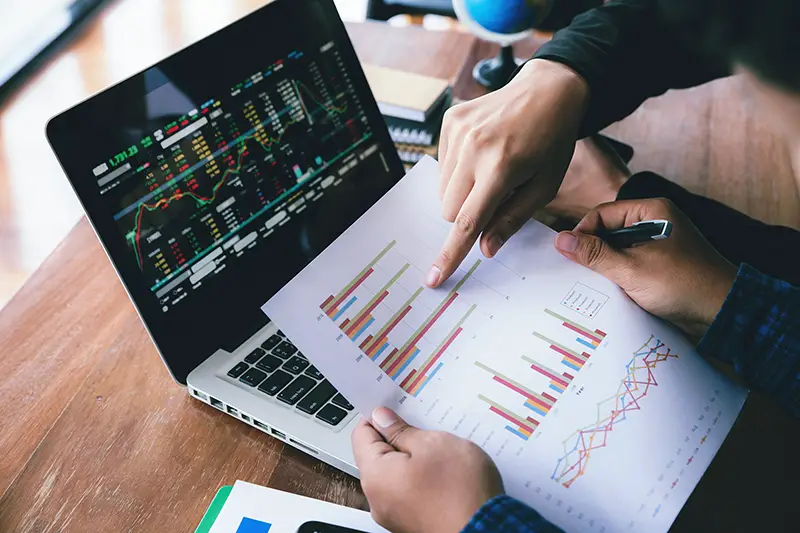 Cryptocurrency took the world by storm in 2009 with the launch of Bitcoin. Ever since then, there have been thousands of cryptocurrencies and offshoots of the technology that have been released. If one is not careful, it almost seems as if there is thousands of information to consume to know more about the space.
 While that is true, it is vital to ensure that you do not rush the learning process not to mix up information. Especially if you want to invest in any of the currencies available, it is essential to research the coin and its history. Also, you'll need to read up on how to buy and trade using the various crypto exchange platforms like Coinberry that you can buy cryptocurrencies from.
What is crypto trading?
Crypto trading is either the act of speculating on the price movements of whatever crypto coin you choose through a Contract For Difference (CFD) trading account or the buying and selling of the underlying coins through a crypto exchange platform like Coinberry. An illustration is that you can buy if you believe that the value of a crypto coin will rise or sell if you believe the value will fall. Most investors use crypto trading to reduce the risk or increase their market exposure.
Crypto trading can be a complex activity to take up, so it is always advisable to understand the market through research before delving into it. In addition, there are different concepts and technologies in the crypto space to learn about. Since the launch of the first cryptocurrency in 2009, there have been a lot of developments, ideas and innovations that have made the information needed to be consumed before starting crypto trading to be a lot.
Important steps to take in learning crypto trading
Do your research and decide on what type of cryptocurrency trading is right for you- This takes a lot of effort because there are many things to know before delving into crypto trading. The first question to ask yourself is if you want to make short term or long term trades. Short term trades are mainly about taking advantage of short term crypto price movements using known trading strategies. This type of trading requires an active following to monitor the coin's price movement you want to trade. The upside is that it presents an opportunity for faster and probably larger rewards.
On the other hand, long-term trading requires you to buy a crypto coin and hold it for a more extended period to sell for profit. This is if you believe in the long term potential of the coin. This does not require active monitoring like short term trading. Long term trading may be suitable for you if you want to start but need time to learn more about the crypto space. Short term trading is usually for pros because of its high risk.
Choose your trading method – This is important to know because it guides your trading decisions. Several trading strategies can be used, and you need to know when to apply them to avoid mistakes. Examples of popular trading methods include Scalping, Arbitrage, and Range trading. It is essential to also fit your strategy into your short or long term trading plan because they are effective in their different ways. Before deciding on the trading methods to use, it is crucial to look for patterns, experiment with the method you want to use, then make the plan and stick with it.
 Learn how to place trades and read charts – These are essential skills to learn because the charts are what tell you the trajectory of a crypto coin in the market, and you can predict its future position. It is key for making the best crypto trading decision. Reading charts is also about learning about the price movement patterns of a crypto coin.
To do this, you must understand the meaning of terminologies like bullish and bearish patterns, head and shoulder patterns, wedge patterns and shooting star candle patterns. Some of the things you need to watch out for include market volatility, unregulated and manipulated markets, over-exposure, using excessive leverage, and inaccurate patterns.
This all comes with a great deal of discipline also. Make a plan, stick to it, and know when to quit, or you may lose it all.
Choose an exchange and start trading – This is when you know you are ready. Several crypto trading platforms have different cryptocurrencies listed on their platform for trading. You need to make important considerations before deciding on which platform to go for. Most importantly, you should opt for a beginner-friendly platform for a beginner.
Ensure to compare platforms to arrive at the best one. Look at their tools, features on the app, fees, regulations, and the coins listed on the platform. It is all about doing due diligence on the app you want to choose. Some of Canada's best crypto exchange platforms include Coinberry, Coinsmart, Bitbuy, Coinbase and Kraken.
Types of cryptocurrency Traders
Day Traders – These are short term traders who open and close their trading positions within 24 hours. All their trading decisions are made, and the reward is gotten the same day. It requires active attention.
It is suitable for fast profit and good for managing risks. You can get out once you notice any slight change in price movement. The downside is that it is fast-paced, focusing on short-term trends. You also tend to lose money fast.
Swing Traders – These are intermediate traders who are in between the short term and long term. Swing traders usually open and close their trading positions between 1 to 30 days. It is less stressful than day trading as it gives you a bit of room to observe patterns. More discipline is required to stick to trading plans, and holding a position can create an unwanted emotional attachment.
Position trading – This involves holding your position for a long time, even for years if possible. It makes it easier to learn, and it is less time-consuming and less stressful. The downside of this is that you may lose out on other opportunities if you have committed your fund to a particular position. Profits may also take time to roll in.
You may also like: How Cryptocurrency Trading Works
Image source: Shutterstock.com