Click here to get this post in PDF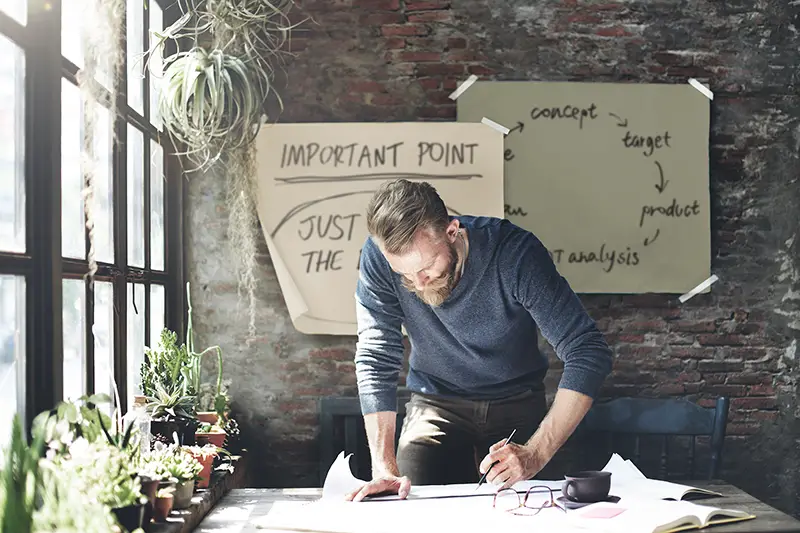 According to the Office for National Statistics, the transport and storage sector has the highest birth rate for new companies. This includes businesses that partner with E-commerce websites to offer postal services. However, the scientific and technical sector has the highest count of active companies, with around 544,000 businesses as of 2019. 
Construction companies make up around a fifth of all small and medium-sized enterprises (SME) at around 400,000 active businesses. Despite this, the birth to death ratio of businesses in this sector is very similar as around 42,000 businesses fold whilst an average of 51,000 form. 
As the UK becomes more digitalised, the business market has also seen a rise in the number of technology startups. E-commerce, apps and social networks have drawn the attention of entrepreneurs up and down the country and encouraged them to join the digital revolution. 
In 2020, there were around six million private sector businesses in the UK. Some of the other popular and successful sectors in the country include health and wellness, transport, and food. Health businesses generally have a 74% success rate over the following ten years after they are formed, whilst food services have a much lower reputation of success at just 46%. 
Businesses in the science sector are expected to increase in the next few years. Studies project that there will be around 2.8 million job openings by 2023 in this sector, which will account for 28% of all job openings. 
Which sectors are best for micro and small businesses?
At 15%, Professional, Scientific and Technical Activities make up a large portion of the small business population. It's a field that sees constant advancements and changes and many companies are able to forge their own niche in the market.
The sector of Wholesale and Retail Trade and Repair is the next largest and has a 9% portion of the total small business population. Wholesale businesses have a 49% chance of lasting longer than ten years, whilst retail companies have a 40% likelihood.
A micro-business is classed by the government as a company with a turnover of £632,000 or less and fewer than ten employees. A small business, on the other hand, turns over £10.2 million or less and usually has 50 or fewer employees.
There are around 177,075 retail businesses in the UK, although only 71,490 are ten years or older. Construction businesses have a better chance in the pool of new business startups as there are 301,065 total companies, of which 113,500 have made it past the ten-year mark. This success ratio showcases the largest amount of businesses that have survived over a number of years.
Whilst some businesses may power on through in the short term, it's important to consider the long-term success rate of each sector when you compare the prospects of new companies.
Around 14,880 small businesses that deal in accommodation or food have lasted for ten years or more. This is just under half of the total amount of businesses in this sector. As such, food and hospitality generally have good odds for new companies compared to other sectors.
Research has found that around a third of businesses don't last past the second year after their formation. In addition, only half of businesses are still trading after five years. Despite these odds, SMEs make around half of the UK's annual turnover in the private sector each year.
Throughout micro, small and medium businesses, the sector that consistently seems to contain a high number of established companies is the professional, scientific and technical sector. It makes up 17.9% of all registered companies in the UK and is set to continue growing in the coming years.
The rental and leasing sector is also proving successful for new businesses, according to a study by O2 Business and the Centre of Economic and Business Research. Motor vehicles and intellectual property seem to be in high demand in terms of customers wanting to temporarily rent them. 
The public relations and communication sector also serve as decent foundations for entrepreneurs and their new ventures. The PR and communications industry alone is worth around £15 billion and had a growth of 8% from 2018 to 2019. 
Where is the best location to start a business?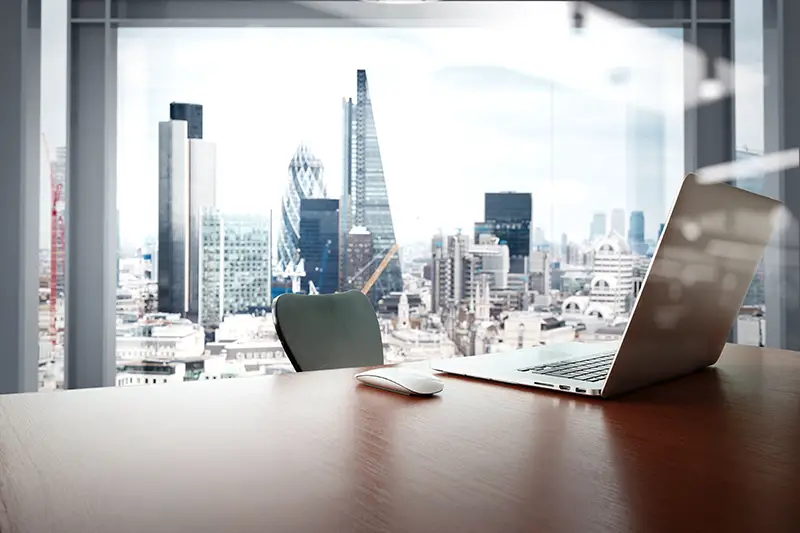 As expected, London has been named as the most popular location in the country to start a business. The city has a new business birth rate of 15.7% out of the total company population. On the other hand, the capital city also has the country's highest business death rate at around 13.1%. 
Redditch in Worcestershire was previously found to be the second-best location for new business start-ups. It places so highly due factors such as the birth to death rate for new businesses. For every business that closed, another two formed. Another reason is the low median salary, which means that businesses can afford to pay their staff less. 
Northern Ireland has the lowest rate of new businesses forming, as well as the lowest count of active businesses in the whole of the UK. Only 64,000 businesses are active in Northern Ireland, compared with the staggering 634,000 that are based in London.
What are the worst sectors for starting a business?
The worst sector to start a new business is entertainment. Festivals, for example, are seeing -93.8% revenue growth, starting from 2021 to 2022. Entrepreneurs hoping to start businesses based in television and film are also more likely to struggle than their peers in other sectors. 
Manufacturers of sports equipment, as well as natural materials such as wood and wool, are also sectors that see many new businesses struggling. In fact, manufacturing companies, in general, have seen a lot of upheaval over the last few years. 
Whilst the financial management sector was thriving in previous years, it has suffered in the past 12 months. From 2021 to 2022, the industry is expected to suffer a 1.3% loss. This is largely due to the decrease in businesses that they worked with. 
Throughout 2020 and 2021, many new businesses from all sectors have struggled due to the coronavirus pandemic. 
What helps businesses to succeed?
There are a number of factors and influences that can affect how well a business thrives. For example, companies that can identify a gap in the market are more likely to excel because they can offer something to consumers that other businesses can't. 
Another way to ensure the success of a fledgling company is to make sure that the accounts are kept in a clear and ordered manner. Many companies choose to use cloud accounting agencies, such as Ember, to keep track of their finances and taxes. This helps to prevent misuse of company funds and allows directors or business owners to keep on top of the various taxes that companies have to pay.
It helps for companies to understand their target audience so that they can adjust their business plan accordingly. Market research can also help new companies learn from the success stories of more established companies. 
Summary
Sectors such as construction, technological and wholesale have some of the best prospects for a new business startup. An abundance of development projects throughout the UK means that new construction companies can have a steady stream of work through the pivotal few years at the beginning of their formation. 
Other areas that boast good prospects for new businesses are the professional, scientific and technical sectors. Companies that fall into these categories make up 17.9% of the total business community in the UK. They are some of the fastest-growing industries and see a high ratio of birth to death rates for companies. 
Whilst many new businesses struggle through their first few years, there are certain sectors that offer more security due to the amount of work available and demand from consumers. 
Sources: 
https://theukdomain.uk/most-popular-business-sectors/
https://www.fsb.org.uk/uk-small-business-statistics.html#:~:text=The%20UK%20private%20sector%20business,of%20the%20estimated%20total%20population.
https://www.edfenergy.com/sites/default/files/jobs-of-the-future.pdf
https://www.gov.uk/annual-accounts/microentities-small-and-dormant-companies
https://www.jpmorganchase.com/institute/research/small-business/small-business-dashboard/longevity
https://www.ibisworld.com/united-kingdom/industry-trends/fastest-declining-industries/
https://www.simplybusiness.co.uk/knowledge/articles/2016/03/what-are-the-best-and-worst-industries-for-startups-in-2016/
https://wadds.co.uk/blog/2019/5/8/prca-census-a-15-billion-uk-industry-on-the-march
https://www.ibisworld.com/united-kingdom/market-research-reports/financial-management-industry/#:~:text=Financial%20Management%20in%20the%20UK%20trends%20(2016%2D2021)&text=Over%20the%20five%20years%20through,downstream%20businesses%20over%202020%2D21.
You may also like: Can Foreigners Start A Company In The UK
Image source: Shutterstock.com