Click here to get this post in PDF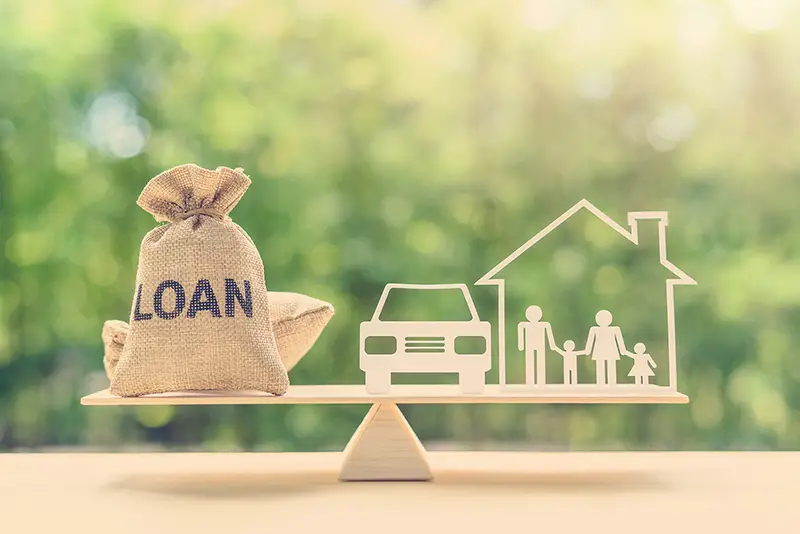 Personal loan applications generally include a question asking you about your intended use for the loan. It can be nerve-wracking to answer this question because you don't want to risk your loan's approval, especially in urgent situations. That being said, honesty is always the best policy, mainly because lying could land you in an even worse financial situation.
To learn more about applying for a personal loan and how to answer the question about intended use, as well as common uses for personal loans, continue reading.
Definition of a Personal Loan
Personal loans from lenders like Lending Arch are an unsecured form of financing. This means that collateral is not required to obtain the loan. Personal loan terms tend to be short to medium in length with various interest rates. An extended interest rate depends on the financial situation of the lender and the borrower. Once you're approved for a personal loan, you have to start making installment payments consisting of both interest and principal amounts.
In case you are a student in need of money, do not go for a personal loan as they tend to have a greater interest rate. It is better to opt for student loans. Receiving the student loan and tracking the expenses to handle your finances will be a difficult task. Luckily, Chunk Finance offers loans for students and offers intuitive ways to track their expenses so that they could receive various insights into their spending. Added to that, during the down payment journey, the tool will offer ways to minimize your interest cost without damaging your credit score.
The Best Reason To Give When Applying for a Personal Loan
When applying for a personal loan, it's always best to tell the truth. It won't benefit you or the lender to lie. Therefore transparency and honesty are ideal. A lender may seem intimidating, but it's important to remember that they generally have an interest in seeing you achieve your financial goals with their help. If you lie, it will be difficult for lenders to help you realize your goals because they won't be working off an accurate picture.
Common Reasons for Getting a Personal Loan
Personal loans aren't restricted to a particular use the way that a car loan or mortgage is. Therefore, there are pretty much infinite possible reasons for taking out a personal loans online in USA. That being said, there are some standard reasons someone might need a personal loan. Let's explore these below.
Unforeseen emergency expenses: Medical emergencies, urgent home repairs, or other unexpected expenses can take a big bite out of your finances, which is why a personal loan is helpful to cover costs.
Car repair: Cars break down. It's a fact of life. Sometimes they break down when you least expect it, and to cover the cost, you will need a personal loan.
Loan consolidation or debt repayment: If you have a lot of credit cards or high-interest debt, you can use a personal loan to repay it. This is usually called debt consolidation. The purpose is to secure a lower interest rate and become debt-free.
Home renovation: If you want to renovate your home, a personal loan is a great way to finance it. You could also use a home equity line of credit (HELOC). However, the risk of losing your house is much less if you go with a personal loan.
When Shouldn't You Take Out a Personal Loan?
Now that we've looked at common reasons for taking out a personal loan, it's time to consider when it's a bad idea to take out a personal loan.
Financing a car: If you want to finance a vehicle's purchase, a car loan has lower interest rates than a personal loan and is therefore better.
If you can't afford the payments: Personal loans are useful to cover a number of different costs but if you can't afford to keep up with the payments, taking on a loan is not a good idea.
Paying for a vacation: Financing an annual holiday with a personal loan is never a good idea. It's better financially to use your savings.
Education or career development: It's better to take out a student loan as they tend to have lower interest rates and better repayment terms.
Summary
Your reason for taking on a personal loan is unique to your financial situation. However, you should ensure that it's the appropriate loan type for your circumstances. Furthermore, before taking on a personal loan, make sure you can afford the payments.
Also Read: 4 Alternatives to Bank Loans
Image source: Shutterstock.com