Click here to get this post in PDF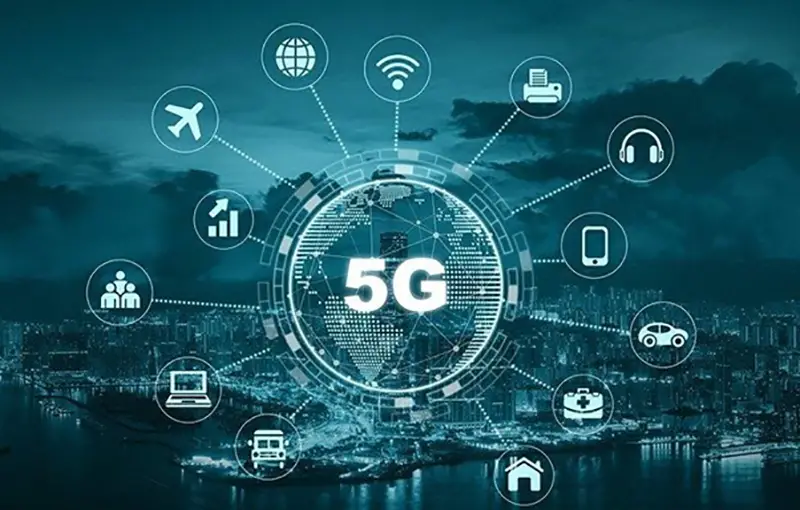 5G technology is driving new trends in 2021 creating off-the-shelf (OTS) solutions. It's been only a few years since 5G was introduced in the market and has already created hype all around. Quality features such as low latency, faster speed and high bandwidth have lured industry professionals in various domains to come forward and deploy it to support various use cases – autonomous vehicles, smart cities, telehealth to name a few of them. On the other hand, operators, the ones steering 5G ship are progressing with the deployment of 5G making it Live for commercial users across the globe and enable different use cases on a larger platform that would be profitable both for consumers and enterprise customers. In 2021, we anticipate telecom leaders from different countries join hands to bring innovations with 5G as they continue to build this next-generation of wireless networks with enhanced capabilities and off-the-shelf solutions to support growing demand and use cases. 
Exciting trends to watch out for in 2021:
Energizing IoT ecosystem with AI connectivity
Connectivity is not only about increasing bandwidth in order to add more devices but also creating targeted bandwidth to support IoT use cases for multiple industries. IDC, a market research enterprise predicted IoT devices to create nearly 80 ZB data by 2025. IoT applications ranging from automotive to aerospace, smart factories to smart cities, data generated from these will provide enterprises with a treasure to instruct their AI-based applications/devices. Powered by AI and analytics, various applications/devices have been enhanced with massive IoT connections, capable enough to optimize traffic lights or beyond to make autonomous cars aware about red signals, or road jams and take decisions to avoid that particular route on their journey and save their time.
Creating multi-service hub with the support of multicore services
Facilitation of multi-service hub will define a new era for the mobile core to serve a crucial integration point for mobile networks when it comes to support networking technologies like 2G, 3G, 4G and 5G. Early deployments of a single core are being expedited in APAC region due to increase in demand for multi-G support for 2G, 3G, 4G and 5G services, whereas other developed regions of the world are focusing on integration of 4G and 5G networks.     
DevOps adding value to 5G enabled solutions for various industries
Organizations are ramping up their cognitive workflows where DevOps is playing a critical role to reduce operational complexity as they adopt workflows and toolkits engrossed on cloud services and automation of infrastructure. It is obvious that application developers cannot ace the new-age technologies like network slicing or core automation and intelligent RAN and become overnight experts. Companies like VMware or IBM are leveraging technologies namely edge computing to bridge the gap between operators and developers. However, with the implementation of DevOps modules into their traditional work processes, application developers are enabled with easy deployment and integration of software systems into IoT solutions based on 5G technology. Operators are conducting 5G tests and developing 5G ecosystem with comprehensive, reliable, fast automated DevOps solutions that can easily traverse between networks and at the edges. 
5G is gearing up commercial services
Commercial services such as mobile gaming is a perfect instance where 5G's low latency feature (less than 10 milliseconds) is put into action to give consumers amazing gaming experience. From the opportunity perspective, mobile network operators (MNOs) can monetize on these 5G network capabilities as the demand for excellent network connectivity is constantly increasing. It will allow consumers with advanced cloud gaming services with Internet connections operating from network edges and low latency feature adding more value to it. A case in point, South Korea Telecom collaborated with Microsoft to build "SKT 5GX Cloud Game" fueled by Xbox Game Pass Ultimate.
Acceleration of OSS integration and cloudification
Networks are becoming virtualised and development of newer Open RAN technologies are letting mobile network operators prepare to shift their Operations support systems (OSS) and business support systems (BSS) to cloud server that would make their tasks easier such as for RAN automation and other critical activities requiring huge manpower. Additionally, this would assist them to follow the agile method and reduce their overall operational costs. Intel is already investing in 5G cloudification with an effort to transform networks and supporting service provider's movement of OSS and BSS to cloud-native technology.
Conclusion 
As operators have been girding up their loins for 5G deployment in the post-COVID world, we expect more exciting new technologies to be onboard that will bring new revolutionary changes across industries. From Open Ran to DevOps, commercialization of services to increase in a number of interconnected devices on a wider geographical area, all will contribute towards making the world more connected and digitized as ever in a new innovative way that would be really worth watching for all of us.  
References:
You may also like: This Technology Is Taking The Business World By Storm