Click here to get this post in PDF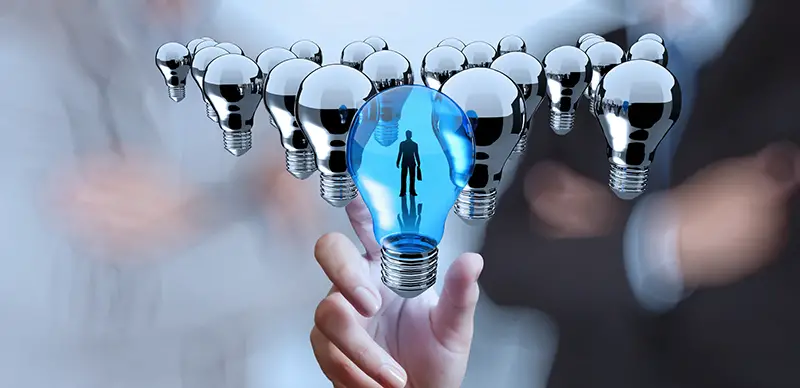 In today's rapidly evolving business landscape, having a strong team of leaders is key to ensuring long-term success. The importance of a strong leadership pipeline cannot be overstated, as it creates a breeding ground for future leaders who will drive innovation, inspire employees, and guide organizations through the ever-changing challenges of the business world. As globalization and technological advancements transform industries and markets, the need for dynamic and agile leaders has never been more critical.
This post will explore ten ways to strengthen your organization's leadership pipeline and create a culture that breeds success. Let's get started!
Identify High-Potential Employees
To build a solid leadership talent pool, it's crucial to recognize talent within your organization. Look for individuals who demonstrate exceptional performance, a strong work ethic, and a passion for growth. These high-potential employees are your future leaders, and you'll want to invest in them.
Assessing the potential for growth and leadership is essential. Use tools like performance evaluations, 360-degree feedback, and psychometric assessments to identify individuals with the greatest potential to excel in leadership roles. Your recognition and nurturing of these individuals will lead to a strong network of future leaders. Look into this website to help build high-potential employees for your company.
Utilize Executive Search Firms
Partnering with executive search firms can be a valuable strategy for developing leadership talent. These firms have extensive networks and expertise in identifying top talent that can elevate your organization. In particular, nonprofit sector executive search specialists understand the unique challenges and opportunities that nonprofit organizations face and can help identify leaders who are well-suited to navigate this complex landscape.
You can ensure your organization attracts and retains the best talent by leveraging executive search firms' expertise. This will strengthen your leadership pipeline and set your organization up for long-term success.
Invest in Leadership Development Programs
Once you've identified your high-potential employees, it's time to invest in their development. Offer formal training programs, workshops, and seminars that focus on leadership skills and competencies. These programs should cover a range of topics, from strategic planning and decision-making to team management and communication.
Mentorship and coaching opportunities are also invaluable in nurturing future leaders. Pair your high-potential employees with experienced leaders who can share their insights, wisdom, and advice. These relationships can help your future leaders navigate challenges, develop critical skills, and gain the confidence they need to excel in their roles.
Foster a Culture of Continuous Learning
A culture of continuous learning encourages all employees, not just future leaders, to expand their knowledge and skills. This can be achieved by providing access to online courses, workshops, seminars, and resources like books, articles, and podcasts.
Encourage employees to set personal and professional development goals and support them in growing. A learning culture strengthens your leadership pipeline and boosts employee engagement, satisfaction, and retention.
Offer Opportunities for Cross-Functional Experiences
Exposing high-potential employees to different areas of the organization can help them gain a broader understanding of the business and develop essential leadership skills. For example, implement job rotations, job shadowing, or cross-departmental projects that allow employees to experience various roles and responsibilities.
These experiences can help future leaders gain valuable insights into different functions and departments, build relationships with colleagues, and develop a more holistic understanding of the organization. As a result, they'll be better prepared to lead effectively and make informed decisions when they assume leadership positions.
Emphasize the Importance of Soft Skills
While technical expertise is essential, soft skills are equally important for effective leadership. Ensure your development programs strongly emphasize honing communication skills, emotional intelligence, problem-solving abilities, and decision-making prowess.
By cultivating these skills in your high-potential employees, you'll be preparing them to navigate the complexities of leadership and excel in their future roles. Moreover, these skills will also contribute to a more positive and collaborative work environment, benefiting the organization.
Encourage Internal Networking and Collaboration
Strong relationships within the organization are essential for effective leadership. Encourage your high-potential employees to build connections with their colleagues by participating in internal networking events, team-building activities, or even informal coffee chats.
Fostering a sense of community and teamwork enhances the overall work environment and contributes to future leaders' development. As they build relationships and collaborate with others, they'll gain valuable insights and perspectives that will ultimately make them more effective leaders.
Set Clear Expectations and Establish Succession Plans
Setting clear expectations and establishing succession plans for key positions is vital to keep your leadership pipeline strong. Clearly define career paths and potential future roles for your high-potential employees, and communicate these opportunities to them.
Identify potential successors for critical leadership positions and develop plans to prepare them for these roles. This process ensures a smooth transition when a leader leaves the organization and provides future leaders with a sense of direction and motivation.
Monitor and Evaluate Progress
Regularly evaluate the progress of your high-potential employees and provide constructive feedback to help them grow. Use performance reviews, progress reports, and check-ins to assess their development and identify areas needing additional support or resources.
Be prepared to adjust development plans based on individual progress, organizational changes, or evolving business needs. By closely monitoring the growth of your future leaders, you can ensure that they're on track to excel in their future roles and contribute significantly to the organization's success.
Recognize and Reward Success
Lastly, it's crucial to recognize and reward the achievements and milestones of your high-potential employees. Celebrate their successes through public recognition, awards, or promotions, and provide incentives that encourage continued growth and development.
By acknowledging the hard work and dedication of your future leaders, you'll motivate them to continue striving for excellence and create a culture where success is recognized and rewarded.
Conclusion
A strong leadership pipeline is the foundation of a successful organization. By identifying high-potential employees, investing in their development, and fostering a culture that values continuous learning, collaboration, and growth, you'll be well on your way to building a robust pipeline that will carry your organization into the future. Don't wait – start implementing these strategies today, and witness the transformative impact of exceptional leadership on your organization's success.
You may also like: 4 Powerful Ways to Promote Female Leadership
Image source: Depositphotos.com