Click here to get this post in PDF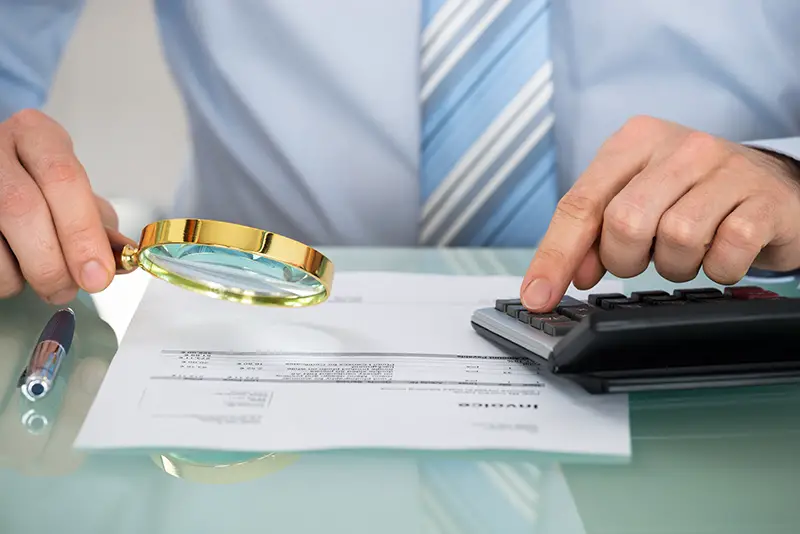 The last thing any single person or company needs is a check bouncing, or worse, for their checks to be stolen, forged, duplicated, or another complication. Having a solidly secured payment processing system is essential for businesses of all shapes and sizes. Check writing and printing can be a meticulous process, filled with risk factors that include check fraud. 
According to the National Check Fraud Center, more than 500 million checks are forged every single year. During that time, losses from these totalled nearly 10 billion. Both forged, or counterfeit checks are potentially the most common and notorious types of check fraud, but they aren't the only way potential thieves look to steal your information. 
In this blog, we're going to take a deep dive at how thieves go after both personal and company checks, common ways to avoid these issues, and the best prevention methods to utilize going forward to ensure it either doesn't happen in the future or at least doesn't happen again. 
First, let's look at the different types of check fraud present in the world today. Through these similar yet uniquely different methods, thieves can access your financial information, which could be detrimental to your livelihood and business. 
What Types of Check Fraud Exist?
Let's take a look at the different types of check fraud outlined below: 
1. Counterfeit checks
Counterfeit checks are considered fake or not original checks, then trying to use them as a means of legitimate payment in some form or another. This is considered check fraud. With modern technology, such as printers and scanners, checks can be faked to resemble original checks rather easily, making counterfeit checks the most common form of check fraud. If the numbers on the check-in in the upper-right corner don't match the numbers In the magnetic ink character recognition (MICR) line at the bottom, the check is a fraud. Be wary of counterfeit checks. 
2. Stolen checks 
This type of check fraud is easy enough to understand. If a thief steals your personal checks or checks from a business and intentionally tries to use them as a means of payment for something they want to buy, it's considered check fraud. But not only are your physical checks at risk, but online hackers can also steal your digital checks and digital signatures to fake checks for themselves. It's important to ensure both your personal and business checks are properly secured to avoid this type of check fraud. 
3. Forged checks 
Using a false signature on someone else's checks is considered to check forgery, which is, of course, check fraud. Don't leave your checks in unsecured locations physically or digitally to avoid this potential issue. Outsourcing your check services may boost your check security, and, therefore, your peace of mind. 
4. Kiting Checks 
You know, in cartoons, when someone goes to a vending machine and inserts a quarter on a string, then when their item is dispensed, they pull the quarter out and walk away with their money and their snack? That's similar to check-kiting. In this form of check fraud, a thief will try and fake a check in an account with potentially insufficient funds, then cash it in before the money clears or bounces. This is considered unauthorized credit.
5. Washing Checks 
Washing checks is when scammers use chemicals or substances to wear the ink off of checks to fake or duplicate them. They can replace original information with fraudulent information to steal money from a certain account. This is preventable by securing your checks in a safe space, both digitally and physically. 
How Can I Prevent Check Fraud?
There are many simple ways to beef up your check security, which will ultimately lower the risk of any of the previously mentioned forms of check fraud. Even if you're confident in storing, writing, printing, and monitoring your checks, chances are you could be doing more to secure that something catastrophic doesn't happen to you or your account. 
Below are five common ways to prevent check fraud. Implementing one or several of these methods will further secure your money and allow you to focus on more pressing issues in your work or personal life. 
1. Order Checks From A Safe Source – Make sure the company you order your checks from has a crystal clear reputation and testimonials from happy customers and employees that answer your every need or question. Don't take a chance on a company that hasn't had as much success as others. 
2. Double-check your checks – Ensure you know the best practices for writing, printing, and storing your checks. The slightest mistake could lead to check fraud, so it's important always to double-check both your business and personal checks. Don't leave lines blank or forget to sign the check. You'd be surprised at how many check fraud incidents happen because people are reckless. 
3. Outsource your check services – Opting to outsource your check printing and mailing services will boost your check security and allow you to focus on other important aspects of your life. Plus, it can be meticulous to monitor your check services yourself or hire an in-house team to do it for you. Outsourcing may cost you in the short term but will provide you with peace of mind that will last. Plus, you'll save time and money by not doing it yourself in the long run. 
4. Update passwords and contact information – Outdated passwords and contact information can be used to steal checks and tap into your account information. Make sure to change your passwords regularly and update your information if you move; change your name, email address, or phone number. This will protect your digital funds from being stolen. 
5. Know which third parties have access to your information – Many modern apps and services will use your bank information to provide you with their services. Make sure you know which third parties have access to your checks, and eliminate ones that could pose a potential threat. Understand the red flags that come with common scammers, and minimize who has access to your financial information. 
Final Word 
Check fraud can be detrimental to your personal and business life. It can screw up your funds, steal your identity, and set your business back significantly. Look out for the warning signs of scammers, and know who has access to your information. 
Know the different types of check fraud so that if something happens, you know what it was and how to prevent it in the future. Always secure your digital and physical checks in a location where only you and authorized parties have access. It will save you a world of trouble in the future. 
You may also like: Financial Fraud Detection and Prevention for Businesses
Image source: Depositphotos.com