Click here to get this post in PDF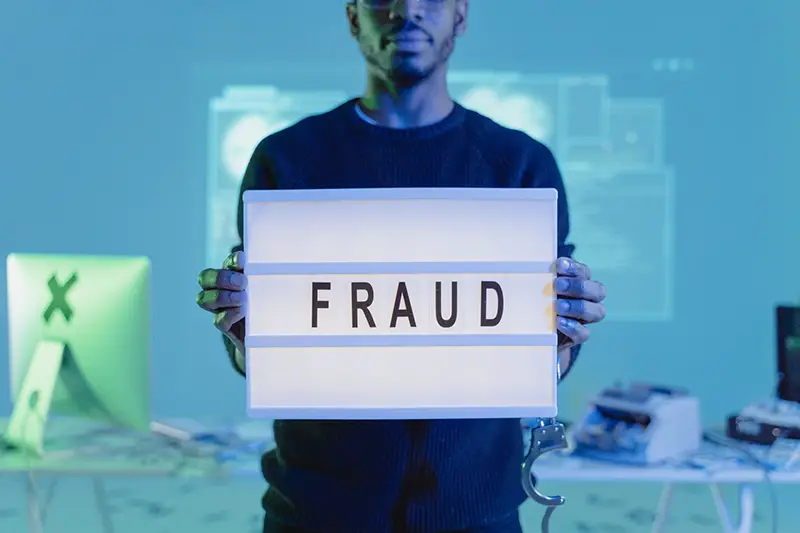 Craigslist.org started out as a San Francisco-based electronic newsletter for the community. One of the primary functions of the site is to host classified ads that are available in virtually every category. An additional section of the website contains discussion forums where users can post advertisements for almost any range and niche. 
Craig Newmark, the company's founder, and CEO Jim Buckmaster hope to provide users with a useful and easier way to connect with other people for posting advertisements. Most categories on Craigslist are free to post, and it is also free to browse without any complex interface. 
The website has the following main categories:
Community 
Services
Discussion Forums 
Housing 
For Sale 
Jobs 
Gigs
Resumes
That being said, despite Craigslist's usability, the site is also used by cybercriminals to attack some of the virtually vulnerable users of the website that are not careful who they are contacting for any advertisement posted. 
Therefore, here are some of the ways you can protect yourself from Craigslist scams:
Keep an eye on the website's URL:
There are many fraudsters online that create fake Craigslist websites to catch their new prey. Keep in mind that the website's official URL is https://www.craigslist.org. Any other URL or non-encrypted website will be a scam and will steal your valuable information. 
Be aware of the Craigslist features:
The website's simple interface makes it easier for average people to post advertisements or to look for their desired services. But one must know that a careless step on Craigslist can have drastic consequences on one's online security. 
For instance, Craigslist never offers its users the feature of sending or receiving voicemail. If anyone contacting you via the website asks you to look for a voicemail in your email, this is a scam, and one should never comply with it. 
Deal with buyers and sellers in person, as much as possible:
Many scammers prey on people's ignorance on Craigslist.  However, being able to complete a sale or purchase in person is safer than dealing online. In addition, there is less chance that a language barrier will restrict the specifics of the transaction in question.
But before meeting the person, run their name through Nuwber. Check if their name matches the details, they provided you with. If something doesn't add up – that's probably a scammer.
In case everything looks fine, and you are ready to meet, choose a public location with a lot of people around to ensure safety. 
Comprehensive product examination: 
Before finalizing the sale, you need to examine the product thoroughly. This can be a crucial moment both for you and the seller. Don't rely simply on photos to know everything about your purchase. Talk to the seller of that particular product and ask to see the item in person. Try out the equipment before you buy it if you're acquiring any device or something that is as valuable as a large appliance. 
Use an alternative number: 
You may need to share a functioning phone number while doing business on Craigslist. Instead of handing out your real number, you can create a free, temporary Google Voice number for dealing with people who approach you via Craigslist. If you don't use your Google Voice number for 30 days, it will become unidentifiable and expire.
Never buy tickets:
Avoid purchasing tickets from unverified sources, such as secondary ticket resellers or duplicate ticket vendors.
Stay attentive: 
Before purchasing something on Craigslist, it's advisable to conduct some initial research. Check for the real price of the product for sale online so that you are not scammed. You can also search the product on eCommerce sites like Amazon or eBay to determine what a comparable item's value is. Also, consider the state and condition of the potential new product and how that may affect the pricing.
Keep yourself aware of the most common Craigslist scams: 
The most effective method of avoiding trouble online while buying or purchasing on this website is to become familiar with the most frequently encountered Craigslist scams. These include:
Request of a wire transfer 
Craigslist spamming
Phishing scams 
Fake escrow service sites 
Scam email from PayPal 
Fake Craigslist purchase protection
Use an alternative email address: 
When you place a listing on Craigslist, you should always use the dummy email that Craigslist provides as a security measure for your real email address.
Never let your location be revealed online:
Your images are an additional way that scammers and stalkers may get personal information about you. The geocode for your pictures is saved in the images themselves. Someone will be able to find out where you live from that image, even if you took it at your home. You can use tools like deGeo or Pixelgarde to remove geotagging for extra online identity protection.
Grammar Check: 
If an advertisement contains many mistakes, including typographical problems, as well as an excess of punctuation marks and other special characters, it is highly probable to be a fraud. Keep away from such Craigslist postings.
Read the ad postings carefully:
The use of similar ads is banned on Craigslist to help avoid spamming. Some merchants submit the same ad with a different photo to bypass this requirement. That isn't a positive indication if the visual doesn't match. Also, be careful about commercials that utilize ambiguous or oversimplified wording. To give a better understanding of the item and its condition, genuine sellers are known to supply a lot of information.
Conclusion:
Craigslist has always been a hype for buying and selling online. While it is simple to publish an ad or reply to one, it is also possible to become a victim of one of the numerous typical scams that exist.
You may also like: What to Do If You Have Been a Victim of an Online Scam
Image source: Pexels.com