Click here to get this post in PDF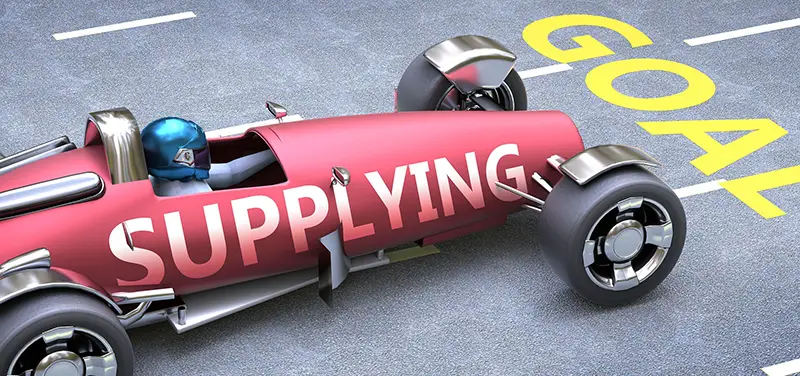 Supply chain risks can be quite disruptive. These risks can be internal or external. Internal threats, including manufacturing, business, planning and control, mitigation and contingency, and cultural risks, offer better mitigation opportunities because they're within your company's control. External risks, such as demand, supply, environmental, business, and physical plant risks, can be driven downstream or upstream in the supply chain.
Identifying the risks in your supply chain and finding ways to mitigate them can limit the effect of supply chain disruptions. Demand Sensing using supply chain intelligence and analytical tools will help you accurately predict customer needs, and adjust production and supply chain strategies accordingly. This article outlines five ways to mitigate supply chain risk.
1. Conduct supply chain due diligence
Supply chain due diligence involves researching and investigating prospective suppliers to determine any risks linked with those companies. These risks may include governance, legislative, environmental, and ethical issues. For instance, businesses may require to ascertain that their suppliers aren't involved in practices like money laundering, human trafficking, child labor, bribery and corruption, and environmental destruction.
With a supply chain due diligence strategy, your company can spot any risks arising from collaborating with various suppliers. In addition, with supply chain due diligence becoming legislative, companies can successfully mitigate supply chain risks. You can learn more about this to ensure your business remains compliant.
2. Develop a supply chain management plan
Supply chain management is a vital part of most organizations and is crucial to customer satisfaction and business success. It boosts customer service and reduces operating costs, including purchasing, total supply chain, and production costs. An effective supply chain management plan can help enhance your business's financial position by increasing profit leverage, reducing fixed assets, and increasing cash flow.
Humans rely on supply chains for necessities. Breaking down these chains can quickly threaten human life. With a good supply chain management plan, you can ensure sustained human life and improved health care while protecting human beings from climate extremes.
3. Embrace supplier base diversity
Supplier base diversity is an excellent way to mitigate risks and reduce costs while breeding competition and innovation among suppliers. Expanding your supplier base gives you access to multiple suppliers, mitigating damage if one supplier fails and reducing supplier dependency.
Diversification allows you to choose the best suppliers for every supply chain segment instead of accepting low-quality services or products in the guise of cost savings and efficiency. Supplier base diversity also gives you access to a wider talent pool, encouraging innovation.
4. Ensure end-to-end supply chain visibility
End-to-end supply chain visibility refers to the transparency of every supply chain management stage, from procurement to the delivery of finished products to consumers. This transparency can only be possible if you carefully monitor every step of the process, capture the related data, and organize it in a unified data management area where you can review, analyze, and mine it in time for actionable insights that enhance business processes, strategic decision making, and long-term financial planning. Your end-to-end supply chain visibility should cover finance, inventory management and procurement, operations, logistics, quality control, customer service, and sales.
5. Adopt the PPRR risk management model
The PPRR (prevention, preparedness, response, and recovery) model is a detailed risk management approach that can save money and time when responding to disasters, setbacks, and incidents. This model helps you anticipate potential direct effects on your business, customers, and suppliers in case of an incident.
Endnote
Supply chain risks can be disastrous for your business's success. Use these tips to mitigate these risks and increase supply chain efficiency.
You may also like: 8 Supply Chain Management Tips for Business Owners
Image source: Pixabay.com