Click here to get this post in PDF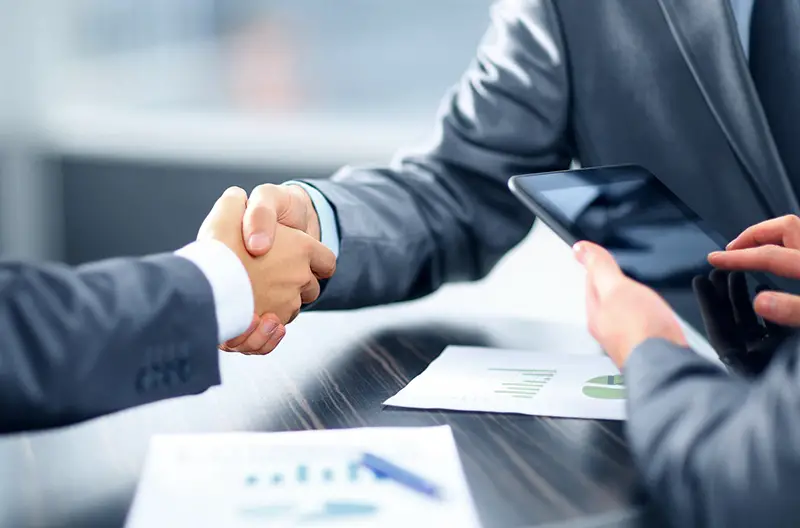 Every entrepreneur wants to know the magic recipe for finding investors. This can be a daunting task, especially when you're just starting. 
Raising money is often one of the most challenging tasks facing an entrepreneur, especially when there are hundreds of candidates graduating, eager to start their own business with a unique idea. 
In many ways, it is a make-or-break proposition. If you can't convince investors to back your business, no one will, and you'll likely give up your dreams of starting a company.
In 2019, several research-based studies concluded that New Zealand is 'the' place for purpose-driven business, where new ideas were not only highlighted but backed by investors as well. 
There's a lot of momentum in the country, with entrepreneurs eager to take advantage of the latest business trends like immigration policies, government support, environmental focus, and impact-driven initiatives. 
Even though New Zealand's business environment is ripe, finding investors is challenging, especially if your ideas aren't out of the box. 
Why? Because New Zealand's mindset pushes businesses to adapt to public policies and consumer demand.
Daniel Calugar explains that, before you begin looking for investors, make sure you have a solid business plan and a well-defined idea of the company you want to create. 
The more detail you have in these two areas, the better prepared you'll be to invite potential investors. Once you have your business plan jotted down, start reaching out. 
Who are the right people to approach? Here are some ideas to get you started. 
Online loan companies
You could take the easy way out by typing in NZ online loan companies to find what you're looking for, but you won't learn much. To understand who and how to approach, keep reading. 
Today, there's a growing industry of online lending companies. These websites provide an easy and accessible way to connect with investors and get funding for your business. 
For example, many business owners use online loan companies to quickly get the money they need without filling out long and complicated forms. 
But, most websites won't cater to a particular idea, so it's better to run your idea through before you find a 'No' in your email.
After putting a business plan in place, get quotes from several companies to see if their financing terms are correct for you. If your heads meet, say 'Yes.' 
Friends, family members, and fools
No, this isn't a joke. The people closest to you will be interested in what you're doing and would like you to succeed. 
Some people even have a network of friends and acquaintances who invest in startups, so it's worth asking around. What's more, most colleges have entrepreneurship clubs or programs to help you connect with potential investors. 
Don't forget the "fools" too. The downside of asking friends and family is the awkwardness after they laugh off the idea. 
On the other hand, if a fool says yes, you'd be cool with it, right? 
Angel investors
An angel investor is an affluent individual who invests in startup companies, typically intending to profit. 
Some angel investors are more willing than others to accept the risks, so you may need to approach several before finding one right for your business. 
You can find these God-sent investors through networking or online matching services. The best way to find them is through your personal contacts.
But be careful; if you don't pull through or give it your all, angel investors peel off their skin to reveal the devil within.
Venture capitalists
A venture capitalist invests in startup companies, often providing financing for expansion. Venture capitalists usually have a particular industry they invest in, so you may have to approach several until you find one whose interests match yours.
They're often found through referrals or by using online matching services or asking other entrepreneurs who they've worked with.
The government
The government of New Zealand will provide financial backing for an entrepreneurial project in some cases. Many countries have agencies that provide financing to entrepreneurs doing socially beneficial work. 
New Zealand was known to be the easiest to do business by the World Bank, which means starting a business is easy.  
Established businesses
Every year, thousands of new businesses start in the country, so once your business plan is in place and you have a solid idea of what you want to do, you can approach established firms and ask for an investment. 
This may be challenging, but you never know what opportunities await. The key to finding investors is to approach the right people at the right time. 
Keep in mind that when you ask them for a financial commitment, treat them with respect and courtesy. 
Private organizations
Say you want to start a day spa and need investment. In this case, reaching to private organizations is a good idea. 
In addition, you could also approach the right organizations and ask them to partner with you to offer spa services to their members. 
Private organizations, such as trade associations and community groups, often seek partnerships with outside firms to help them achieve their goals. 
The more they can benefit from your products or services, the more likely they will invest in your business.
Good old-fashioned banks and lending institutions
Even though the banking system has been affected by the economic downturn, traditional lending institutions and banks still play a crucial role. Banks will only lend you money if they believe your business is worth investing in. 
It's crucial to have your business plan in place before you approach a bank. Explain the benefits of your product or service and demonstrate that your business is solid to motivate them into investing.
Remember, the key to getting money from banks is to show them you are a reasonable risk which means having a steady income and showing previous success in the business world.
Summary
There are many ways you can approach potential investors for your business. Whether you want to get the money through friends, family members, angel investors, or an online loan company, it's crucial to have a good business plan. 
Once you have that in place and find the right investor, you'll be on the road to success.
You may also like: 4 Best Ways to Pitch Your Business Idea to The Investors
Image source: Pixabay.com