Click here to get this post in PDF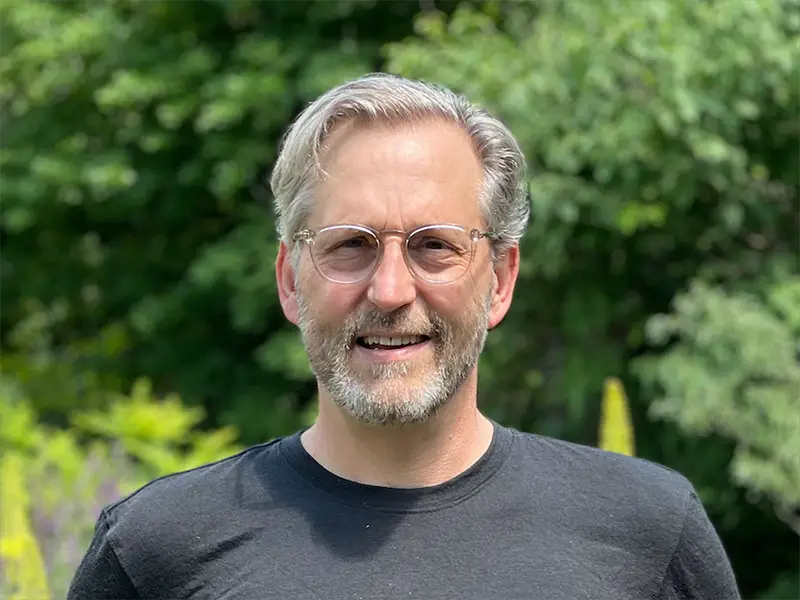 While our societies slowly began returning to some semblance of normalcy in early 2021, following the onset of the COVID-19 pandemic in 2020, a new normal began emerging in the job market. Rather than candidates competing for jobs, employers found themselves competing for candidates amidst a movement that has since become known as "The Great Resignation," in which millions of Americans quit their jobs to search for better-paying and more meaningful employment opportunities.
"In addition to competing for qualified candidates, many employers were confronted with the issue of recruiting and onboarding these new candidates almost entirely virtually," says Ed Stevens, CEO and founder of the interactive virtual meeting platform Preciate. "As we continue moving forward into 2022, virtually recruiting and onboarding candidates remains one of the most prominent challenges HR managers face following the Great Resignation."  
To ensure that open roles are filled by the right candidates, companies must take steps to focus on honesty and transparency throughout the virtual hiring process, including the details of compensation and any benefits available. As companies of every size continue competing for top talent across industries, reviewing your company's own benefits packages and compensation details is the first step in streamlining your recruitment and onboarding process in 2022.
Review your company's job descriptions
To begin streamlining your company's recruitment process, review the descriptions and details of your open job listings. Those listings are the first place that potential candidates will encounter the nuances of each open role for your company, so being as honest and transparent as possible in the description of those roles is paramount throughout the virtual recruitment process. In addition, the more information candidates are provided earlier on in the process; the less likely your company will be to face additional challenges or issues in retaining them.
"Companies should revisit their job descriptions with fresh eyes to review what it is they're asking of candidates," Stevens says. "If the information contained in those descriptions is outdated or inaccurate, it will need to be updated." Likewise, companies should make sure that their core values, benefits packages, internal tracks of promotion, and other differentiators are updated to fit what top candidates are looking for. For instance, is your company's remote work policy included in the description of each open role listed? If not, there should be a clause clarifying why.
The more information your company provides to candidates up-front in the hiring process, the less likely you are to waste your time attracting and retaining employees who might leave once they realize the job they were hired for didn't meet their expectations. "The more options candidates have to choose from," Stevens adds, "the more your company will need to set itself apart from the competition to grab candidates' attention earlier on during the recruitment process."
Ensure your company's compensation is competitive
In the age of virtual recruitment, but particularly following the Great Resignation, candidates want to know that the jobs they're applying for offer fair and competitive compensation. If compensation details (or at least approximate salary brackets) aren't listed in your company's job descriptions, this could severely harm your chances of attracting, recruiting, and retaining more qualified candidates over your competitors.
"Just as with the other details of each open role you're hiring for," Stevens tells us, "be as open and honest with candidates as possible regarding the compensation they can expect to receive." Additionally, to remain competitive, your company should ensure that the compensation listed for each open position matches the average for the area you are hiring in. If you are hiring for remote positions, the compensation should at least match the national average of the role you are hiring candidates for.
Review your company's benefits and other value offerings
One of the leading causes behind the Great Resignation was a lack of meaningful opportunities employees were offered, including the benefits provided to them by their employer. As such, your company's benefits package(s) should best match the needs and wants of the candidates you're looking to recruit. "If your company is having issues attracting and retaining the proper talent," says Stevens, "chances are that it's time to have a conversation with your executive team about how your company can improve its benefits." 
For example, in today's world, benefits like paid time off and employer-provided insurance are non-negotiable. While benefits like 401k matching and stock options are nice, further non-monetary benefits like the ability to work remotely with flexible scheduling options are priorities for many top candidates. This is especially true as more qualified candidates continue seeking career opportunities that allow them to build a healthier work-life balance. 
Embracing flexibility is now a key driver for many candidates seeking employment, and should also be one for companies looking to streamline recruitment and onboarding following the Great Resignation. A recent survey from GoodFirms found that the most common cause for employee resignations was due to a lack of flexibility, of which 70% of HR manager respondents cited. Furthermore, over 33% of employees now seek job opportunities that allow them to permanently work remotely or from home, with many others desiring opportunities that at least provide them with flexible hybrid work options. 
"Some companies have even taken extra measures to implement flexibility in their workplace," Stevens continues, "such as the decision for some to move to a 4-day workweek. Others even now provide remote employees with monthly stipends to help cover the costs of their home internet connections to help attract more qualified candidates."
Other ways to streamline recruitment and onboarding
Although streamlining your virtual onboarding process won't come without its own set of challenges, it nevertheless remains a wonderful opportunity to introduce new hires to their new coworkers and peers who may not live nearby. For instance, the option to host company meetings virtually rather than in-person means you can include more team members at once. 
"Even though finding a balance between scheduling every minute of a new employee's first few days and leaving them out there alone on their own can prove difficult, it also presents an opportunity to give the candidate a deeper understanding of the company," Stevens says. "By offering them this in-depth look into the company's history, roles, responsibilities, and goals, companies can better align their expectations of hired candidates with those candidates' expectations of the company and the responsibilities of their new role." 
According to Stevens, another great way to streamline your onboarding process (while also helping to improve your employee retention rate) is by conducting stay interviews. While exit interviews are helpful to learn why people are leaving your company, stay interviews can help you, your team, and your company better understand its onboarding process. Instead of interviewing employees who already have one foot out the door, try sitting down with new hires 3, 6, or 12 months after their initial start date. 
This will give those new employees a judgment-free opportunity to express their feelings about the company and their role in it. If any potentially detrimental trends are noticed in these interviews, then it might be time to address them with your company's leadership team and make adjustments accordingly. 
You may also like: Opportunity Exposed in the Wake of the Great Resignation