Click here to get this post in PDF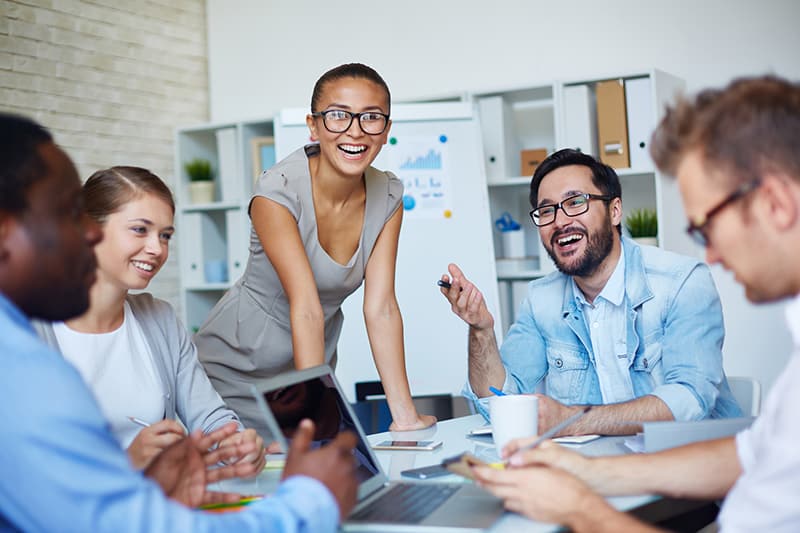 Are you looking for ways to increase productivity at your office? In the average eight-hour workday, an employee is productive for only two hours and 53 minutes! Being efficient with an employee's work time is a great way to increase results and meet goals in your business.
In today's digital age, many companies are turning to virtual assistance to help increase employee performance and improve customer experience. Read on to learn how to increase productivity at work with streamlining and automation at your office!
Increase Organization
A virtual assistant will help you increase organization in your office by handling a wide range of functions for you. During a workday, many things will pull you in different directions. Virtual assistants take more of the ministerial functions off your work plate, which frees up time for you to focus on tasks that matter.
For example, your office will benefit because you and your staff will have a better structure to the day. You and your employees can focus on product development and customer service. At the same time, a virtual assistant will handle other tasks as needed in your business.
You may also choose to have your virtual assistant develop these email preferences to help your employees navigate their digital mailbox more efficiently.
Improve Employee Focus and Lower Stress Levels
Whether your business is new or old, you and your employees must manage stress levels. This helps employees keep their focus and serve customer needs. A virtual assistant can support your staff by staying in direct communication with them each day.
This gives your employees peace of mind that help is only a phone call or email away when they need it. Once a virtual assistant receives a request, they can act on it to help your employees most beneficially. 
When an employee is confident, they have the support they need at work, it lowers stress and improves performance. This can increase your revenues and help you grow the reach of your product and services. 
Cut Extra Costs
Paying for a virtual assistant gives you predictable and fixed costs each year. This will help you to prepare more accurate budgets while also avoiding extra, unnecessary overhead.
For example, hire a virtual assistant instead of many different employees. Be sure to find one that has experience in a wide range of disciplines. By finding a qualified virtual assistant, you can hire one person who can perform the remote work of a few in-office employees. 
Wrapping Up: Learn How to Increase Productivity at Work
Learning how to increase productivity at work can be the difference between success and failure. When you leverage the value of a virtual assistant, you can set your business apart from the competition operating without one. 
Are you looking for work productivity tips and other useful information to begin using in your office? Check out our blog section for posts about ways to improve your work environment and boost employee morale!
Also read: How the Work Environment Affects the Productivity of Your Employees