Click here to get this post in PDF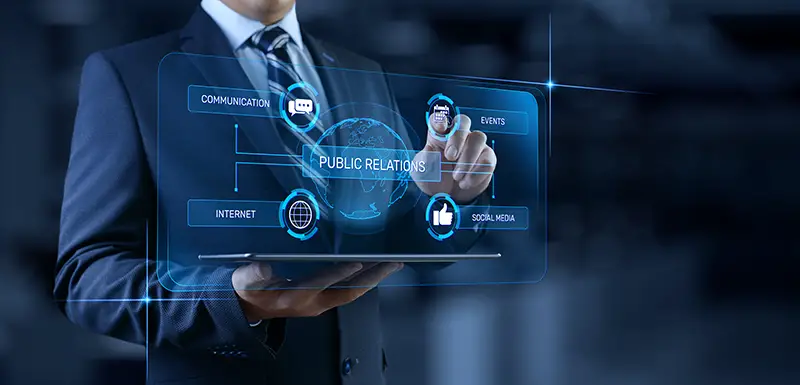 It's common knowledge that publicity plays a significant role in any successful advertising campaign. Public relations (PR) is useful since it can assist you in keeping your good name in front of people. It has the potential to inform and persuade any potential customers. It also aids in providing the target market with more in-depth information than they would acquire from traditional marketing channels. 
These PR benefits should be at the top of every marketer's priority list. Thus, here are a few advantages of including public relations in your marketing plan. 
Reputation and Trustworthiness 
The benefits of public relations include influencing public perceptions of your firm and enhancing its reputation. When something noteworthy happens, public relations is a great technique to get people talking about it. In addition, they can assist in keeping in touch with journalists and bloggers who regularly cover stories related to your business, niche, and sector. 
As a result, when your company has important information to share with the public, your PR firm will already have established relationships with the appropriate outlets to disseminate it. Since PR works through a vast network of established third parties, it also helps establish an organization as reliable. Your product will appear more trustworthy to readers if featured in an independent news source or blog. 
Even if consumers ignore commercials, they will have a much different impression of your company if your new product is featured in and recommended by a credible source such as a popular blog or magazine. There is a strong correlation between increased credibility and increased sales. Public relations is a great way to expand your audience and win over new customers. 
Those working in public relations must locate and cultivate connections with key opinion leaders. This priceless resource is crucial in molding consumer perceptions of a firm and its offerings. Planning PR experts also play crucial roles in crisis management, particularly when an organization's reputation is at stake. Thus, the organization is better able to respond appropriately and effectively, thereby limiting the amount of harm to its reputation. 
Target Market 
One of the benefits of public relations is the ability to reach your target audience specifically. Public relations allows you to market to your desired demographic. A well-planned PR strategy will focus on reaching your audience through the channels and events they regularly attend. Your target audience will determine the kinds of media your firm should be consuming. 
When you have a public relations staff, you can take advantage of social media influencer campaigns. Customers do their homework by reading reviews, talking to friends and family, and perusing online discussion groups. Therefore, a public relations strategy may employ facebook marketing abu dhabi to facilitate conversations with consumers and recruit brand advocates. 
Media outlets can distribute content in highly visible locations, increasing customers' likelihood of seeing it. Which usually leads to people finding the data they need to make decisions. Advertising in a teen magazine is probably not the best idea if you're an accountant looking to expand your business. However, if you flip through the finance magazine and come across an interesting piece in the middle, it will most likely take you in the right direction. An expert PR group can help you expand your business by reaching out to the appropriate individuals and media.
You may also like: What Is Public Relations? How Can It Help Your Brand Succeed?
Image source: Shutterstock.com