Click here to get this post in PDF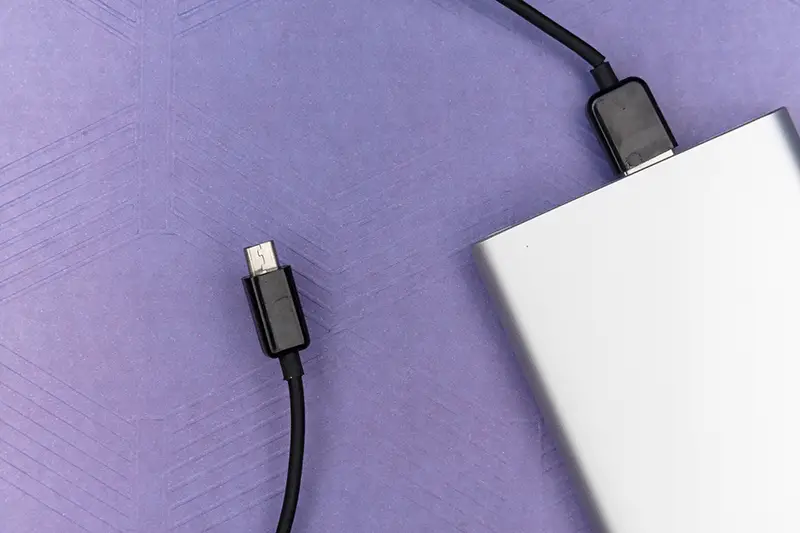 Whether you are a great fan or an occasional user of a device, a portable power bank is a really helpful supplement that you may have, because it allows you to maintain all your personal tech always up. A laptop charger and power bank can be used to load your phone, tablet, laptop, or anything else that you have a USB cord for.
For the average person they may just be using it once a day to charge their phone, this means they wouldn't need a power bank with such a high charging capacity. However, if you're an executive, or are looking to become one, you will be needing your phone 24/7 to stay on top of updates. So, you'll want a USB power bank that won't let you down. In this article, there will be options of the best USB power banks perfectly suited for an executive. 
1. iMuto 20,000mAh power bank
The portable iMuto 20.000mAh charger would be perfect for you if you're seeking a high-capacity battery pack that's portable. Its capacity of 20,000mAh can charge your smartphone an average of over 4 times and still have some charge left in it for emergencies.
What makes theiMuto a bit more useful than some other charge banks out on the market is that it gives you the exact percentage of charge left in the power bank, this is uncommon for a lot of power banks which leave you guessing how of an increase of power it will give to your phone. This power bank is a bit chunkier and thicker than others but this feature and the small screen that allows you to see its remaining percentage makes up for this small difference in weight compared to other power banks. 
2. USB power bank digital voice recorder 
This power bank is one of the most unique power banks. It won't be needed by most executives however this is a great tool to have with you if you are experiencing trouble at work either with your staff or with co-workers; it will also record conversations and lectures. A recording device in this power bank will allow you to secretly record conversations. It may need to be done if you are discussing a deal that you aren't sure someone will pull through with, if you are experiencing any harassment or bullying in the office or if you want to catch staff or co-workers spilling company secrets. 
This power bank recording device is one of our top devices for those cases, which require hundreds of hours. Use it in your office, the meeting room, staff rooms, or sitting at your table as a workable power bank. Better still, it features rear magnets so that you can secure it to a metal surface.
This is the ultimate hearing device with over 330 hours of recording time and sufficient memory for 576 hours of audio capture. Its one-touch recording mode makes it easy to be quietly activated and, as a result of 150 days in standby mode, the audio can be captured for 5 months. 
3. Mophie Powerstation Wireless XL 10,000mAh power bank
With its massive 10 000mAh capacity, this power bank by trustworthy Mophie Brand enables both cable and wireless charging. Two devices can be charged by both methods at the time. If you have the correct AirPod case, it will even charge your AirPods wirelessly.
Thanks to Lightning and USB-C connectors, you can also charge iPads. If you have all of your Apple technology and are often away from a plug, this is actually a portable one-stop charger. Along with that, it will also charge any Android phone or tablet compatible USB-C or Qi wireless charging, which means that it isn't just for Apple tech. At 280 g, it's a little thick and isn't inexpensive. Overall, the reviews and usability of this portable charging bank from one of the most recognized manufacturers in the industry are all around great.
4. Charmast 26,800mAh power bank
Charmast is perhaps not as well-known as other suppliers of power banks, but it has a rapidly increasing reputation and high prices. This 26,800mAh Power Bank will charge your iPhone eight times and even a MacBook twice before it needs a power supply. Compared to the iMuto power bank that also has a large number of available charge hours, this bank is built slim and relatively lightweight. 
You can effortlessly charge various gadgets from your smartphone, laptop or Nintendo switch with the option of USB-C or standard USB-A. You cannot go wrong in versatility and the power bank has the space for charging up to four devices simultaneously. If you are someone who constantly has devices around that need to be charged, then this power bank will be perfect for you. Because it has such a high amount of available charging time it is also a suitable power bank if you are sharing these power banks with your family.
You may also like: Best Small Battery-Operated Clock for Business Trips
Image source: Unsplash.com