Click here to get this post in PDF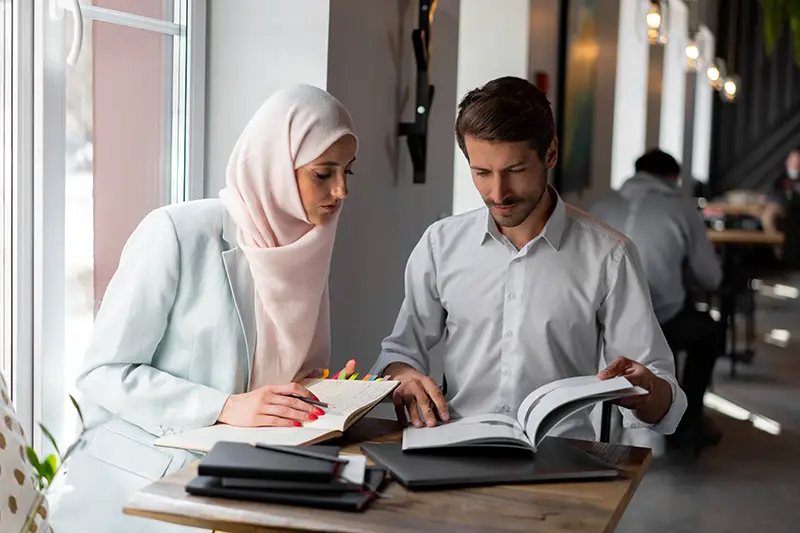 The United Arab Emirates (UAE) has made a bold and visionary move to remain competitive and relevant in the new normal that has come about due to this global pandemic. The government announced in December 2021 that the working week would change to four and a half days from its pre-existing five days. This, in effect, means that Monday – Thursday working hours would be 07:30 – 15:30hrs, with Friday times being 07:30 – 12:00hrs and Friday prayers convened after 13:15hrs. Saturdays and Sundays would therefore be full weekend days. These changes apply to all federal bodies, so it is reasonable to deduce that educational and private businesses will also fall in line when the changes take effect on January 1st 2022. Employees will also be presented with the option to work from home or agree on flexible working hours on Fridays. 
Western-based businesses will hardly see this as revolutionary, and it's even fair to be cynical about the real motive behind the shift to a four and half day week. Saturday and Sunday have been known as 'the weekend' in most democratic enclaves. But this would be too shallow a perspective to embrace for anyone who operates a small to medium-sized business in any geographical location. Here are three other views to consider on the back of this UAE strategic shift as you sustain and grow your business in these times:
The speed of decision making and implementation. The socio-religious culture was a particular way for some time. Yet, the realisation of why a change was necessary was also matched by an effective plan to make it happen. Change is challenging yet vital in any business.
The mental being and overall welfare of workers have become more acute due to the pandemic. People are reassessing their values plus the things that truly matter to them. Work-life balance is becoming more and more of an essential component in how people view employment. Mindset impacts productivity which in part affects profit.
Yes, this move does make the UAE more in line with European, American and other western global markets. Such is the nature of increasing their ability to effectively compete and improving the likelihood of forming stronger relationships / economic collaborations. 
Your business will benefit from staying true to its DNA but not to the extent that you limit the methods applied to maintain this foundation. Sometimes things need to change simply because they no longer work, and sentimentality does not justify non-productivity. The UAE entities will benefit from the practicality of this change as it creates a brighter vision for future growth. Such examples of forward thinking strategies and evidence of business intelligence will bode equally well for your business. The culture within your business can be adjusted without being destroyed if the aim is to be better as a company. Situational awareness applies in business as in war. There again – business is often likened to war, so position your side for victory in your global industry.
About the author
Malik Muhammad was raised and educated in Jamaica and read law in London. He created The Empowerment Mastery System to influence, help and inspire businesses to cultivate their visions. Malik enjoys vegan cooking and quad biking. He is an after-dinner speaker, event host and convenes empowerment seminars internationally. His latest book COFFEE & CONTEMPLATION: a taste of empowerment is available on Amazon.
LinkedIn | Instagram | Twitter | Website
You may also like: 5 Definite Benefits Of Moving Your Business To Dubai
Image source: Pexels.com