Click here to get this post in PDF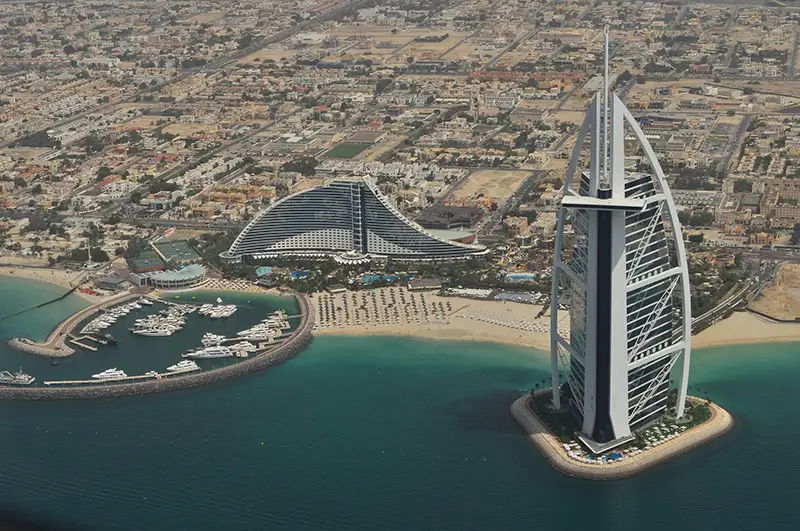 Relocating a business is a massive decision and not one that should be made without ample consideration to all the pros and cons involved. However, because the United Arab Emirates is home to many exceptionally prominent businesses and corporations worldwide, numerous companies have already decided to relocate to Dubai. And this is mainly because the pros far outweigh the cons when choosing Dubai as the new home ground for your business. So, if you're considering a future for your business in Dubai, you can look forward to these five definite benefits. 
The Regulations Aim To Empower Businesses
Some regions in the world aren't suitable options for businesses looking to relocate. However, Dubai is a top choice because its regulations aim to empower enterprises rather than nail them with hefty tax obligations that make cash flow an ongoing struggle. The regulations will allow you to start your business in as little as two weeks. With that said, you must still consider how to move a UK company to Dubai by evaluating regulations and detailed guides. 
A Massive Talent Pool At Your Disposal
Dubai is a lucrative and appealing region for various reasons, although this element of the area attracts a large number of ex-pats every year. As a result, your business will have access to a massive pool of talent. Having access to industry experts that you might not currently have can enhance your company's bottom line as your business will ultimately function better.
Stable Economy
Businesses generally thrive better in stable economic environments, and this is one perk that Dubai can offer your brand. In addition, the government has long been considered iconic visionaries, transforming barren land into a world-renowned landmark region in a concise space of time. For this reason, your business won't have to worry about economic struggles that can affect your business. 
Lucrative Investment Opportunities
Because of Dubai's thriving economy and visionary government, there's naturally an endless stream of lucrative investment opportunities available. The government has even launched investment programs for foreigners to attract business owners. This can ultimately enhance the success of your own business. 
Free Zone Benefits
When you move your company to Dubai, you will access some of the most appealing tax benefits. You may even have access to free zones that exempt your business from having to pay tax for a few years. Other free zone benefits include being able to maintain foreign ownership of your business. However, most of us could understand that tax exceptions can keep your business thriving through even the harshest economic landscapes. Although, because the economy in Dubai is stable, you won't have to worry about economic struggles at all. 
With all the benefits mentioned above, there's hardly a reason not to consider making a move. Although, the only plausible cons will include the cost of relocating your company, having to let go of employees that are unwilling or unable to relocate with you, and the downtime associated with relocating. With that said, all these downsides hardly overshine the many lucrative benefits. 
You may also like: Expanding Business Internationally: 6 Mistakes to Avoid
Image source: Unsplash.com