Click here to get this post in PDF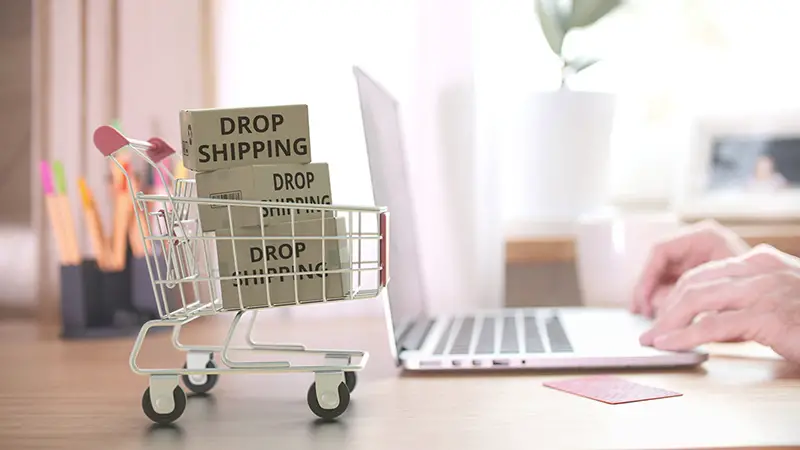 From Why Unified, AliDropship to WooCommerce, and Shopify, it's hard to know which options are trustworthy – or even which one is right for you. If you're interested in getting started in dropshipping, there's a good chance you've stumbled across conflicting information about the products and tools available to you. The following Why Unified review focuses on this platform's strengths and weaknesses so that you can make the best choice for your needs. 
What is Why Unified?
Although it initially launched in 2011 as a marketing platform, Why Unified was so popular in the dropshipping community that it expanded its offerings and launched its current iteration in 2018. Why Unified's founder and CEO, Robert Nikic, had experienced his own struggles as an aspiring dropshipper, so he meticulously analyzed the industry from his perspective and created an incredible set of tools unlike anything else on the market today. 
Rather than selling entrepreneurs a simple plugin that doesn't live up to its claims, Why Unified offers four monthly subscription tiers designed to help any dropshipper in any stage of their journey enjoy lasting success. These subscriptions range in price and scope, but each one focuses on a set of very specific issues that dropshippers face every single day. 
Why Unified: The Pros
If you peruse trusted websites like Trustpilot and Sitejabber, you'll find countless Why Unified reviews from real entrepreneurs, ranging from those who were just getting started to those who had previously experienced failure. Why Unified's strongest features include access to brand-name products, fast shipping, monthly subscription choices, transparency in terms of fees, and more. 
Access to Brand Name Products
As of the time of writing, Why Unified is the only dropshipping platform in existence that gives its users access to popular brand names. Many Why Unified reviews note that this was a real game-changer, and it gave the entrepreneurs the opportunity to compete with the likes of Walmart, Amazon, eBay, and others. 
Fast Shipping
Fast shipping is another beloved feature that's commonly found in Why Unified reviews. Many entrepreneurs started with competitors that have suppliers based in China, and while this isn't inherently negative, international shipping times can be a real downfall for people who are trying to get a store off the ground. Why Unified works with vetted suppliers in the United States, and they even offer two-day shipping to rival Amazon Prime or Walmart Plus as part of their Dropship Plus subscription package. 
Monthly Subscription Options
While their competitors only offer a handful of options in terms of plugins and services, Why Unified does it all, and it offers four different monthly subscription options to help dropshippers in every stage of their journeys. 
Ads
The Ads plan is the entry-level tier, and it is designed for entrepreneurs who want help with dropshipping advertising their existing online stores. Why Unified team will design, build, and execute an advertising campaign across platforms like Facebook, Instagram, and TikTok with one flat monthly subscription price. Furthermore, they will monitor the progress of that campaign and optimize it in real-time while focusing on audience-building strategies designed to reach qualified shoppers at just the right time. While the paid advertising costs are not included in the monthly subscription, they start at just $10 a day. 
Funnels
The Funnels plan contains everything in the Ads subscription but adds some additional features, such as dropshipping funnels, designed to facilitate even further growth. Why Unified will build functional sales funnels for your store in this plan, they'll remove the boring product pages and replace them with sales copy that converts. They'll even build an email campaign designed to upsell, down-sell, and cross-sell to capture repeat buyers. They will also optimize your store's checkout process and utilize professional suggestions regarding product offerings and promotions. 
Dropship Lite
The Dropship Lite plan is intended for entrepreneurs who are just getting started – or those who want to open an additional online store. It includes everything in the Ads and Funnels plan for marketing and building sales funnels, as well. Dropship Lite gives you access to order fulfillment with pre-vetted suppliers, allows you to sell today's hottest trends and viral products, and even makes it possible for you to swap products on offer any time you choose. You'll get professional product photography and exceptional customer service via email and chat, and if you use Stripe for payments, you can get paid on the same day you make the sale. 
Dropship Plus
Dropship Plus is Why Unified's flagship subscription, and it's the reason why countless industry experts have named Why Unified the most disruptive and innovative platform in the dropshipping industry. With Dropship Plus, you get everything in the other packages, but you also gain access to some of the most trusted and well-loved brands in the world today. Dropship Plus comes with Prime-like two-day shipping, which gives you a serious competitive edge, even against big players like Amazon. In fact, they recently introduced addons that allow you to sell your products on Amazon directly via a hybrid fulfillment model. While direct dropshipping is prohibited, this model is in full compliance with Amazon's terms and gives you a significant advantage over competitors.
Why Unified reviews rave about the competitive and fair profit margins with low returns, and they are astonished to learn that there are no per-sale fees; everything but paid marketing is covered in the subscription cost of just $1499.99 a month. While it may sound like a big number at first, Dropship Plus gives entrepreneurs a hands-off experience designed, executed, and maintained by a group of successful professionals. So while you can play as much of a role in your store as you like, you only have to sit back and watch your store grow. 
Transparency
Most Why Unified reviews online today have one thing in common: people are taken aback by the brand's overall transparency. What you see is truly what you get with Why Unified. With competitors, you might purchase additional plugins or half a dozen subscription services, only to feel like something is missing. Why Unified does everything for you, and they do it for the prices listed on their website. 
Why Unified: The Cons
There's not much negative to say about Why Unified, but a few things may make entrepreneurs question the brand. For the most part, Why Unified reviews are incredibly positive, but there are a handful of concerns to address. 
It Isn't as Well-Known
There's a good chance you've heard of AliDropship, WooCommerce, and similar dropshipping tools or platforms. However, why Unified has only been available to the general public since 2018, so it's a relative newcomer in the grand scheme of things. 
In 2021, Why Unified helped more than 15,000 dropshippers; in 2022, their client count totaled well over 20,000. Despite being the new kid on the block, Why Unified is making serious waves. 
They Don't Make Guarantees
A handful of Why Unified reviews were focused on profits. They claimed that they weren't rich after a month, so the platform must be a scam. This is the direct result of social media influence on the dropshipping industry, which has led to the "get rich quick" mentality. People often think that if they aren't rich at the end of the first month, the tools they're using must be the problem. This simply isn't the case. 
Why Unified makes no outrageous claims, they will never promise overnight success, and they certainly never claim that you will get rich quick. Instead, they only claim that their team of professionals can help your store grow – and keep growing! 
The Brand Names are Still Limited
In a perfect world, dropshippers could sell all their favorite products in their online stores. Unfortunately, this isn't the reality. Why Unified is the only dropshipping platform that gives its clients access to popular name brands, and while these brands are still somewhat limited, new ones are constantly being added. 
Conclusion
Why Unified may be a relative newcomer in the dropshipping game, but they came in like a wrecking ball and completely destroyed the competitors. By giving you access to brand name products, two-day shipping, and four different transparent monthly subscriptions from which to choose, it's little wonder Why Unified reviews are mostly positive across the board. 
You may also like: The Importance Of Choosing The Right Dropshipping Platform
Image source: Depositphotos.com