Click here to get this post in PDF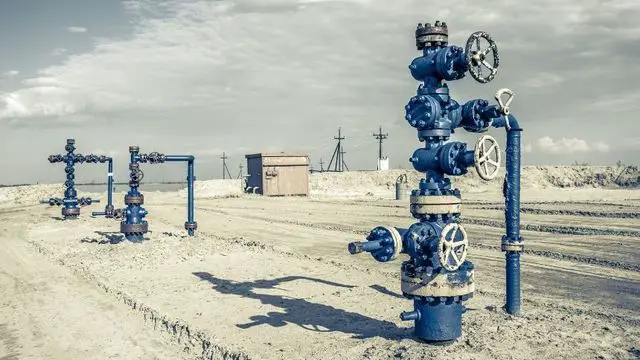 Many industries use gate valves. These industries are the oil and gas industry, pharmaceutical, manufacturing, automotive, and marine. The words gate valve came from the following words: gatan, gap, gasse, and gat. It implies a passage with a barrier. It can be unhinged on one side that you can open and close. Some of the first gate valves were determined to be used by the Egyptians, Greeks, and Romans. They use it when irrigating fields with water. These were only wooden barriers, but they serve their purpose for the tasks they are made for.
The use of gate valves rose during the 19th century, where numerous industries used them for various operations. As time went on, these were modified to suit the different applications better. Overall, gate valves that you see today are made better and more efficient.
The Many Types of Gate Valves
Gate valves come in different types. That's because they are used for various reasons. Since different industries use these objects, gate valves are improved and made to suit these industries' usage. There are standard gate valves, wedge types, hulk plate, knife plate, solid tapered wedge, cryogenic design, solid pliable wedge, bellow design, and double disc type. It depends on where you're going to use it and how it's going to be used.
Benefits of Using Gate Valves
There are many reasons why you will need to use a gate valve. For one, these have excellent closing features, so you know that they are secure. You can also use these valves both ways in the circuit. Finally, they offer laminar flow, and the pressure loss is very minimal. 
The Multiple Applications of a Gate Valve
You can use gate valves in intense and demanding environments, where there are high temperature and high-pressure environments. You will often find these in power plants, water treatments, mining, and other extreme industries. There are several types of gate valves applications. Some examples are socket or butt-welding end-gate valves in the air. There are also fuel gas, feedwater, steam, lube oil, and other systems. Aside from that, there are threaded end-gate valves you can use in air, gaseous, or liquid systems.
If there are leaks, you can seal the threaded connection using sealants or by welding them. If it happens in low-pressure and low-temperature systems, then you can use flanged gate valves. Some of these systems are fire protection systems, water piping, and water distribution pipelines.
Some Disadvantages of Gate Valves
Gate valves also have some drawbacks. For example, you can't be opened and closed quickly. To fully open or close it, you need to rotate the shaft as many times as the revolution number. The assembly, start-up, and maintenance will also require a large and wide space. But these disadvantages are nothing, compared to how useful these are today.
You may also like: The Significance of ball valves: Understanding through Manufacturing Processes