Click here to get this post in PDF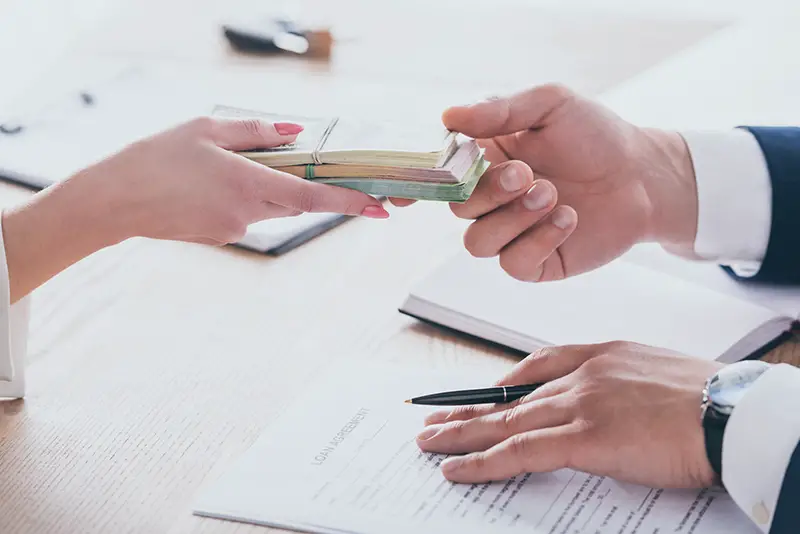 Nearly 1 in 5 businesses fail within the first year in U.S. Failure to plan for unexpected events often leads to a business shutting its doors.
Failure to prepare is no excuse in the restaurant industry, where the economic climate's volatile and consumer spending fluctuates. But there's a way to maximize your profits by learning about financing and restaurant loans.
Keep reading to learn more about financing and loans as a restaurant owner.
Exploring Your Financing Options
Business loans are one of the most common financing methods restaurant owners explore. It can provide the funds necessary to complete various business objectives or launch your own restaurant business.
Such as purchasing equipment, remodeling, opening a second location, or launching a marketing campaign. Some restaurant owners opt for venture capital, which offers more significant growth potential.
Other forms of financing worth exploring include grants, SBA loans, angel investments, and crowdfunding. Each financing option comes with its unique set of characteristics.
Qualifying for a Restaurant Loan
To qualify for a loan for a restaurant, many lenders will likely require a personal guarantee and accurate financial records for the last two years. This can include bank statements, credit reports, tax returns, etc.
Lenders will analyze innovation, industry trends, and customer base to see the growth potential. A strong restaurant business plan can also determine how much the loan is for.
It will show the lender that the owner is organized. And has set financial goals and can run a successful restaurant auction.
The Risk and Reward
Generally, financing or a loan is a form of investment that may require certain assets, such as collateral, as security to finance business operations. With any form of finance/loan, there are risks and rewards.
For example, a loan can involve upfront costs, such as interest, that may burden the restaurant's budget. Still, if managed wisely and invested in the proper areas, the reward can benefit the restaurant in the long run.
The reward or gifts for restaurant owners could be expansion, new technology, and more extensive product availability. Understanding and managing loans and financing is essential for the success of any restaurant.
Evaluating the Terms of Loan Offers
It is essential to evaluate the terms of loan offers. A good grasp of the loan's requirements and the collateral can help you make an informed decision.
Furthermore, examining the interest rate, fees, and flexibility of the loan can give you an understanding of the cost of the loan. And also any potential long-term implications.
Restauranteurs should also have a plan for repaying the loan before signing any document. Ensure to research the lender and ensure you understand the loan's provisions.
Financing Tips For a Restaurant Owner 
As a restaurant owner, understanding financing and loans is critical for continued success. Utilize available resources, such as your financial advisor.
It will help you further to understand the best options for you and your business. Find what is most suitable for you and your business!
If you liked this content, check out more tips and tricks on our website.
You may also like: What Are Business Equipment Loans?
Image source: Depositphotos.com