Click here to get this post in PDF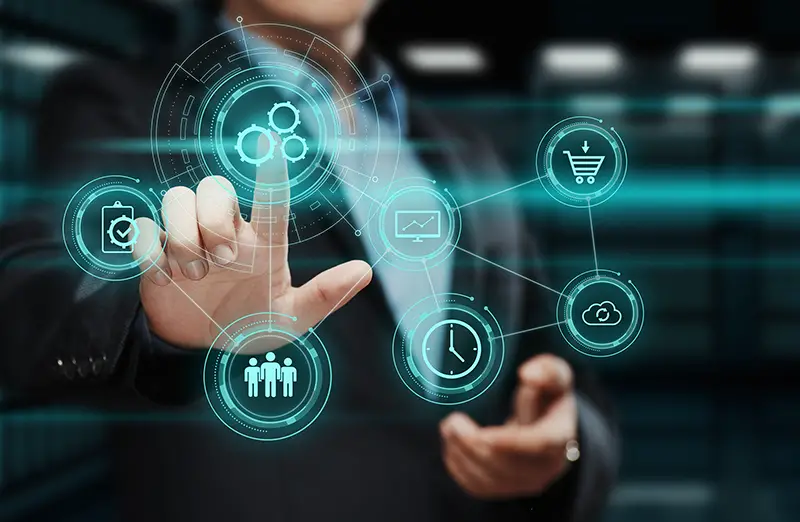 Businesses cannot survive without partnerships, either internal and external. Departments have to coordinate efficiently to achieve the company's objectives. Additionally, organizations have a chain of partners that have to collaborate to profit from the activities of their respective fields.
Business integration has enhanced these alliances, at least among the companies that have embraced this concept, allowing disparate entities to communicate seamlessly.
But what is the business integration process? Why does it matter? Can businesses survive without it? The solutions to these questions are simple.
To learn more about mobile workforce management and how it can help your business, visit this site.
What is Business Integration?
The term refers to a series of resources and strategies that use digital technology to align the goals and practices of various entities inside and outside an organization. Business process integration streamlines communication between administrators, workers, suppliers, vendors, consumers, and every other player that affects a company's future. It provides people with the resources they require to support and advance the objectives of a business collectively.
Why Does Business Integration Matter?
The business arena adopted digital technology a long time ago. However, while the trend allowed individual companies to enhance productivity, it also complicated communication and cooperation between organizations.
You can blame the resulting confusion on the reliance on proprietary applications and programs that utilize unique formats. You cannot expect these dissimilar systems to communicate.
Naturally, organizations in this position continued to associate with one another. But they did so with the help of inefficient methods that occasionally failed due to costly errors.
The confusion detailed above was just as rife within businesses. Unrelated departments trusted ineffectual systems that could not communicate with one another.
Business integration has grown in prominence because it cuts through this chaos. It creates reliable ecosystems that standardize communication.
What Are The Benefits Of Business Integration?
Business integration is widespread because it brings a variety of benefits to the table, including:
1) Simplicity
Business integration simplifies communication. It eliminates the layers and obstacles that complicate operations, especially in large organizations with multiple departments. Cloud technology, in particular, puts all your employees on the same footing by availing access to the same tools and data sets.
You don't have to interpret meaningless protocols or maneuver confusing security barriers to remain abreast of a company's dealings and activities.
2) Automation
Business integration automates manual tasks. This removes human error from the equation, a development that enhances efficiency by reducing costly mistakes. Business integration can also identify and eliminate redundancy and waste.
3) Tracking
You can collect, store, process, and track data through its various stages and life cycles. You can also keep workers apprised of developments with greater ease. Gone are the days of emails and faxes. Instead, communication in the 21st Century is accurate and immediate.
4)  Security
Information technology allows businesses to control access to vital information. You can keep harmful data out of the wrong hands by applying additional layers of security without keeping your employees from the information they need to perform their tasks.
5) Financing
Everything comes down to finance or money. Business integration is cost-effective. It allows businesses to streamline workflow by consolidating digital solutions and eliminating redundant systems and components. In the process, productivity will improve because workers have to rely on the same systems to fulfill their duties.
How Do Companies Adopt Business Integration?
Businesses do not approach integration the same way. However, many of them tend to transition through the same stages. They typically start by appreciating the problem that integration can solve. They cannot proceed unless they recognize their need.
Depending on their size, they will respond to this need by looking for and identifying suitable partners that can guide them through the business integration process. Some companies use multiple partners that perform different roles. Others prefer to engage a single vendor that can provide all the services they need.
Once they locate a suitable service provider, the organizations in question must communicate their intentions to the employees. The workers have to understand the roles they will play in the company's plans.
Many business entities will undergo restructuring to prepare for integration. It is also common for firms to train their employees to prepare them for their responsibilities once the establishment makes the transition.
Like every project, an administrator should continually evaluate the business integration process to determine its success or lack thereof.
Why Business Integration Fails?
Integration can fail for many reasons. Sometimes, the business requirements are either too vague or poorly defined. Priorities may change over time. More often than not, the administrators overseeing the integration are not even on the same page.
They probably started in the same place. But one or more of them lost focus later on. On occasion, a company will start too quickly. They will attempt to embrace business integration without first accounting for the challenges involved.
More than one administrator has admitted that they either underestimated the scope of the project or their vendors exaggerated the capabilities of the technology they hoped to adopt.
These issues and more can destroy a company before it can succeed in its endeavors. However, some organizations have successfully injected centralized data systems into their operations only for their productivity to either drop or remain unchanged.
This happens when they fail to combine internal and external data flows within a singular system. One of the objectives of business integration is to consolidate resources.
Businesses that inadvertently separate internal and external data flows must utilize multiple systems to accommodate the various data silos their workers rely on.
Business integration has a role to play in everything in the construction industry. But it cannot deliver the benefits you expect unless you add the right partners to your team.
In the right hands, business integration will standardize communication, streamline workflow, eliminate redundant systems, identify waste, and more. You can save money, enhance security, and even increase sales.
The key is to avoid data silos that encourage disparate systems to manifest within an organization. By keeping internal and external data flows separate, you risk creating the same problem you tried to solve.
You may also like: ERP integration: An Overview for B2B eCommerce Businesses
Image source: Shutterstock.com