Click here to get this post in PDF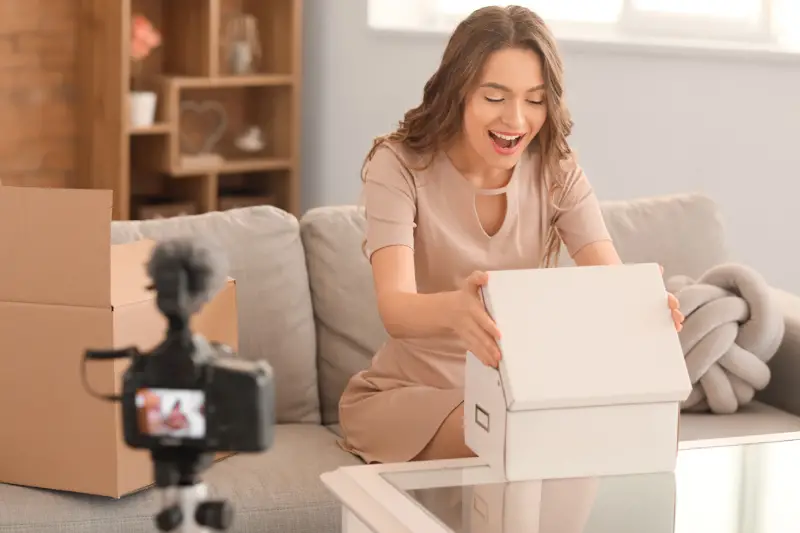 The real excitement lies in anticipation of a box you are going to unbox. Be it a gift or any other product, the thrill of unboxing a package is surreal. Unboxing is basically the delight experienced by a user when unwrapping an item. It has become more than a seasonal pleasure and being used as an influential marketing tool. 
You can see many videos on YouTube and other platforms where users are posting unboxing videos and apprising their audience regarding each and everything a box contains and how it feels in their hands. This is why many tech giants introduce their devices in attractive boxes. Electronic devices are just one example whereas the chocolate boxes and other items have already stepped into this game to leave a lasting impression on the customers. 
We want to ask and share if an unboxing experience is really needed. 
Is Unboxing Experience Important?
We want to answer this question with a question. What would make you feel more esteemed when ordering a product online; a standard, plain delivery box or an attractive, aesthetically finished packaging? You will be getting your smartphone in both types of packages, but their faces change a customer's perception. 
It is because the second option verbalizes a positive attitude towards your brand and product. The attention to your packaging detail, the material used, the coating and everything else counts a lot towards product purchasing. You need to contact a well-known printing and packaging solution service that fulfills your requirements and provides you with the ultimate boxes solution with ease and comfort. 
It is nearly impossible to influence a consumer's purchasing decision without paying proper attention to your packaging presentation. So yeah, it is vital to give an unboxing experience to your customers. 
How Unboxing Experience Can Affect Your Brand?
Craft Your Own Story
We want to fully inform you that if you are not taking full advantage of your boxes, you miss out on telling your brand's story in the most effective way. It is not only available to keep your product safe but narrates your brand's tale to make the communication between the seller and buyer strong. 
Do not take it as a materialistic thing and see it as an emotion. You can talk about your store's success, goals, exclusivity, and other pieces you want to tell your audience. Unboxing is a post-sale stage where you do not have to worry about selling your product but woo your purchasers with added-value things.
Unboxing is a source of weaving trust and belief in your ethos. 
Reap Loyalty
Your customer's loyalty, especially in e-commerce businesses, works on the 'first impression is the last impression' motto. Because the delivery of your product is the final stage of your sale and you should make it unforgettable. 
It will help you retain the customers, and the market testifies that long-term and retained consumers are significantly more profitable than new ones. 
We want to present you with a bitter reality, and that is, your product is not the reason which will make your customers loyal as there are millions of stores in the market which are making as good of a product as you. You need to have a WOW factor in your boxing to stand uniquely. You need to give them a wholesome experience with a quality product to earn their loyalty. It works as a cherry on the top and gives a touch of perfection.
Rule the Social World
Giving your customer a surreal unboxing experience will become expensive when it stays limited. You want everyone to see how good you are at gifting your buyers this feeling. The potential of showing everyone what unboxing your item means with the help of social media is real. 
Unboxing is a category in itself and you can see people searching unboxing videos on websites like YouTube. Around 37 percent of the audience watched unboxing videos in 2017 and this ratio increased with each year. It is so because a human being loves to live through those who are enjoying one's greatest dreams. 
Social media is the easiest way to take your brand out in the wild. It can introduce your company to new markets and garner a broader audience with minimal physical effort. 
Similarly, you can hire social media influencers who are riding on the popularity waves, especially in such a difficult time of COVID-19 due to restrained movement. They are the greatest weapon in your marketing techniques arsenal. 
They are cheaper, more targeted and will bring credibility to your store fluently. You should not confuse influencers endorsing your product with stars who do the same. Influencers have more local and familiar people in their bag as they have built their reputation from the scrap. 
These are the few reasons why the unboxing experience has become a formula for success. 
You may also like: Four Tips for Good Packaging