Click here to get this post in PDF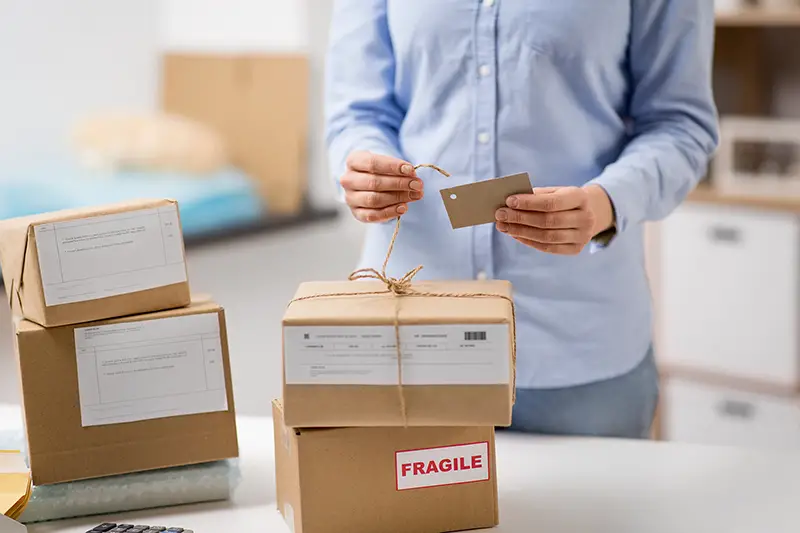 The packing of a box plays a very important role in protecting the contents inside it. Whether you need to pack boxes for your move to another house or if you need to send goods somewhere, you need to make sure that the packaging is up to the mark. It is vitally important that you use the right packaging; otherwise, there is a pretty strong chance that the contents inside are going to break.
There are several important things that you need to keep in mind when it comes to packaging boxes. Here are four essential tips that are going to help you with the packaging.
1. Select the Right Box
The first and most important thing that you need to keep in mind is selecting the right box. For instance, if you are going to ship something small and delicate, you need to make sure that you choose a box of an appropriate size.
Selecting an oversized box is not the wise move because no matter how well you pack it, there is always a chance that the items inside are going to move around and this could cause the contents to break during transit. Therefore, it is imperative that you choose an appropriately sized box.
2. Use the Right Tape
Another important thing that you need to keep in mind when it comes to packaging boxes is to use the right tape. The conventional Scotch-type tape that you find at your local store might not be a suitable choice as it's very likely to lose its adhesion within a short while.
When it comes to selecting the right tape, you might not want to skimp. Instead, choose a high-quality tape from a good brand that you know is going to last for a while. There are plenty of good-quality tapes available in the market that you can use for your packaging.
3. Use a Single Address Label
Make sure that you remove all labels and older barcodes from your packaging. Not only that, but you should only use a single address label and make sure that you write the information as clearly as possible.
Use big, bold letters when writing the addresses and if you have to stick a barcode on it, make sure that you put it right underneath. This way, you will have the peace of mind that the package won't be mislabeled or shipped to any other destination.
4. Use the Right Amount of Cushioning
Boxes are made out of cardboard so you will have to use the right amount of cushioning for yours to ensure that the contents inside do not break. There are plenty of packaging materials that you will find in the market, including Styrofoam or even peanuts, and they all work great. Make sure that the items inside are properly kept in place before you seal up the box.
These are just a few simple tips that will help you ensure that the contents of the box remain safe and sound during shipment. It is recommended you contact a professional packager like Mitchel-Lincoln Packaging if you ship large quantities of packages or have special packaging needs.
You may also like: Does Product Packaging Contribute To A Product's Success?
Image Source: Shutterstock.com