Click here to get this post in PDF
Being productive at work can help you complete your job faster and increase the likelihood of promotion.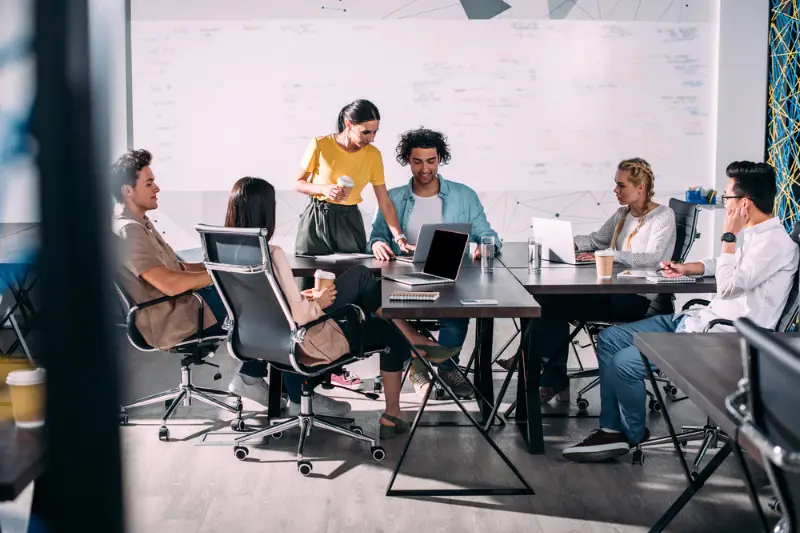 Here are some ultimate tips to increase productivity at work:
Prioritise and set clear goals: Determine and prioritise your most important tasks. Then, stay focused and motivated by setting specific and achievable goals.
Create a to-do list and schedule and stick to it: Plan your day by creating a schedule or to-do list. Allocate time blocks for different tasks and ensure you follow the schedule as closely as possible.
Eliminate distractions: Minimise distractions that can hamper your productivity. For example, put your phone on silent, close all unnecessary tabs that are open on your computer, and find a quiet place to work if possible.
Take regular breaks: Breaks are essential for maintaining productivity and avoiding burnout. Remember to take short breaks every hour or so to recharge and refresh your mind.
Use productivity tools: Utilise productivity tools and apps to manage your tasks, set reminders, and stay organised. Examples include project management software, to-do list apps, and time-tracking tools.
Delegate and collaborate: If possible, delegate tasks that can be handled by others. Collaborate with your colleagues or team members to share the workload and leverage each other's strengths.
Avoid multitasking: Contrary to popular belief, multitasking often leads to decreased productivity. Instead, focus on one task at a time, complete it, and then move on to the next.
Minimise meetings: Meetings can consume a significant portion of your work time. Whenever possible, try to minimise the number and duration of meetings. If you must attend, ensure they are productive and have a clear agenda.
Manage your email and communication: Set specific times throughout your working day to check and respond to emails, rather than constantly interrupting your workflow. Use email filters and folders to organise and prioritise incoming messages.
Maintain a clean and organised workspace: A cluttered workspace can hinder productivity. Keep your desk tidy and organised, so you can easily find what you need and focus on your tasks.
Practice effective time management: Develop time management skills by estimating task durations accurately, setting realistic deadlines, and managing your time effectively to meet those deadlines.
Take care of your well-being: Your physical and mental well-being significantly impact your productivity. Get enough sleep, exercise regularly, eat healthily, and practice stress management techniques.
Continuous learning and skill development: Invest time in developing your skills and knowledge relevant to your work. This helps you stay up-to-date, work more efficiently, and improve overall productivity.
Celebrate achievements and milestones: Recognise and celebrate your accomplishments and milestones along the way. This boosts morale and motivation, encouraging continued productivity.
Productivity is not about working long hours. Instead, it is about working smarter and more efficiently. Implementing these tips consistently can help you increase your productivity and achieve better results in your work.
Find out more in the infographic below from Casemore & Co. 

Being productive at work can help complete your job faster and also increase the likelihood of promotion. Find out more in the infographic below from Casemore & Co.
Infographic created by Casemore & Co.
Also read: How to Improve Productivity in Your Company?