Click here to get this post in PDF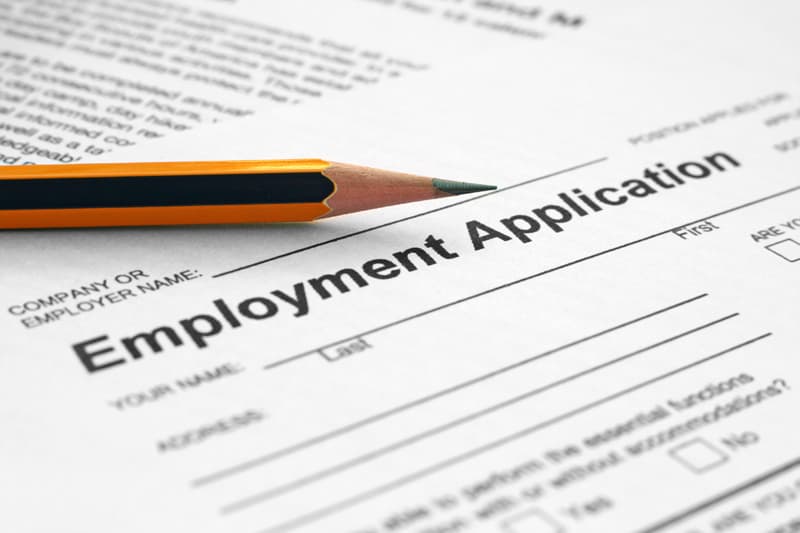 For hiring managers in the process of interviewing candidates, asking the right questions gets significant attention. However, another key component of applicant vetting — background screenings — deserves equal focus.
Why are comprehensive background checks so important? Many employers have made screenings a permanent part of their onboarding procedures for a number of reasons, including security concerns, the threat of negligent hiring claims, potential damage to a company's reputation, and fraudulent information provided in applications and resumes.
If you're ready to get started with background checks, consider the following four tips to keep your hiring process running smoothly.
Develop a Strategy
Before plunging into background checks, take time to consider the purpose you expect them to serve for your company. To formulate a strategy for effective use of background screenings, consider:
The right point in the hiring process for conducting background checks.
The types of information you wish to gather.
What information will disqualify applicants.
As you consider the data you want to review and collect, think about whether it makes sense to include drug testing in your process. What about looking into applicants' financial backgrounds — including whether they've ever filed for bankruptcy — and social media presence?
If you're concerned about applicants presenting false information about work history or education, consider working with an experienced background screening provider that can verify basic information.
Understand Applicable Laws
It's critical that your human resources team understands all the local, state and federal laws that can affect background checks. For example, employers must get written permission from applicants before conducting screenings, and companies must ensure that information received as the result of background checks is not used in a discriminatory manner.
Employers are required to provide applicants with written notice of certain information, including the fact that data gathered in a background check may be used to make employment decisions. In addition, employers are required to notify applicants when unfavorable action is taken because of information gleaned in a background screening.
Understanding the law also sheds light on employers' rights in the background screening process. For example, employers may ask candidates about their background as long as the information is not used to discriminate in an illegal manner. For example, check out the California drug testing laws and background check guidelines for privacy.
Use Caution With Social Media
Social media accounts can provide hiring managers with a wealth of information about prospective candidates. Not all of that information may be positive; some candidates may make incriminating posts such as references to illegal activity, inappropriate photos and other unflattering materials.
In most companies, certain types of information or images posted on social media likely would exclude candidates from consideration for employment. However, employers must proceed with caution when mining social media accounts for information. A search of candidates' personal accounts can turn up information related to religion, marital status, political affiliation, sexual orientation, race, and other characteristics that are illegal or inappropriate to use in hiring decisions.
To ensure that your organization is following the law, you can choose to exclude social media from background checks or work with an experienced provider.
Practice Consistency
To reduce the risk of a discrimination claim, you can take the services from Ohio background checks in your organization as they are the right background screening firm to meet your company's needs.
Rather than including the information within the main application form, consider developing another document that gives details and requires candidates' signatures to proceed further in the application process.
It's not necessary to include all parts of background screenings for every job in your company, but it is important to be consistent among all candidates for a specific position. For instance, if a job as a driver requires checking driving history, make sure you apply the requirement equally to all applicants for that position.
Including pre-employment background checks as a key component of your hiring process is a sound business decision. By understanding applicable laws, applying rules consistently, and proceeding with caution, you add a layer of protection for your organization.
Also read: Top 4 Reasons To Perform a Background Check
About the Author
Christian Moore is COO at Global Verification Network. He brings more than 20 years of experience to the organization. Global Verification Network specializes in helping a wide range of industries with screenings, background checks, records and verifications services.
Image source: stock.adobe.com