Click here to get this post in PDF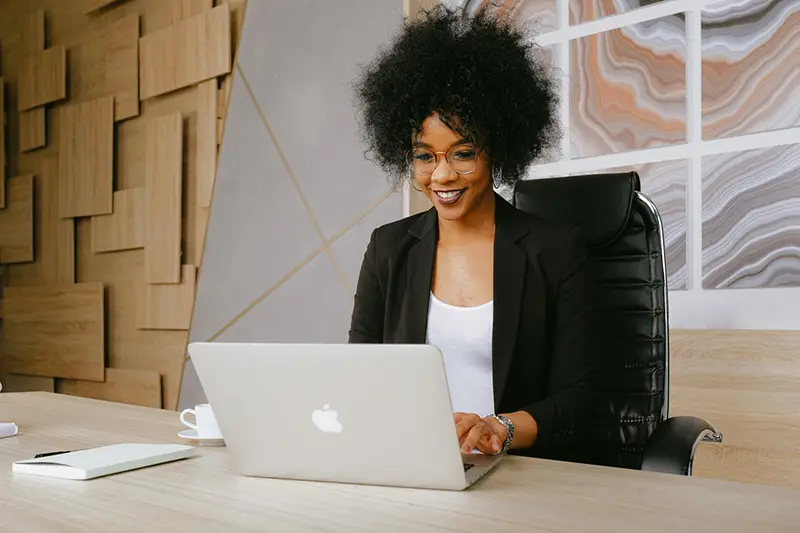 Freelance contractors are undeniably a necessity in today's economy. Without these contractors, our lives would be a total mess. But, what does it take to successfully run a contracting business? Well, we shall answer this question later.
Most people desire to start their own contracting business. Although they manage to start the business, most of these businesses don't celebrate their first anniversary. Unfortunately, bad management is the greatest cause of this failure.
However, your business doesn't have to suffer the same fate. In this article, we have created the ultimate guide to assist you in creating and running your own contracting business. This guide will ensure that you are well equipped for the challenges ahead. Besides, it will give you everything that you need to successfully run your business.
Observe the industry's best practices
One of the greatest challenges that most contractors face when trying to grow and improve the efficiency of their business is determining the best practices in the industry. In any case, there's an already existing system, which they are accustomed to, and they believe it's working right.
But, the thing is, it's quite hard to define the correct system. So, as long as you can do everything correctly, from task management and training to planning and invoicing, and proper bookkeeping for independent contractors, you are in the right system. At the end of the day, your system should flawlessly support your daily operations, as well as assist your employees by giving them step-by-step instructions.
As a contractor, having the right system in place allows you to maintain good standards. In addition to this, this system prepares your contracting business to grow steadily when the right time comes.
Evaluate your business regularly
Once you ensure that your business operates on a system that observes the industry's best practices, you need to comprehensively evaluate your company. So, you need to ask the following questions:
Are your sales growing?
What's the turnover rate for your employees?
Is your business getting any customer referrals?
How do your clients rate your customer service and business in general?
What's the financial status of your business?
You can easily answer these questions by checking your books, talking to your clients and employees. Contractors from AFS General Contracting claim that you must pay close attention to the online reviews that people leave for your business. If you realize that certain areas need improvement, then put more effort into those areas if you want to grow your business.
For instance, you might realize that your employees are not good at customer service, and you get this complaint regularly from your clients. To solve this problem, you will need to consider hiring employees with good customer service or offer the necessary training for your existing employees.
Proper marketing
Your contracting business is bound to fail if you don't get customers. Therefore, you need to market your business effectively if you want to attract clients. However, you should note how you market your business depends on your client base, the size of projects that you can handle, as well as your target area.
Therefore, you must be able to sell your business' services to the right customers. You should always endeavor to market your business daily. Ensure that you get your business cards ready, as they are vital when it comes to marketing your contracting business.
Understand the possible risks and mitigate them
Some people in the contracting industry have a great challenge in determining the possible risks in the business. This makes it much harder to mitigate these risks. These people don't see the pit until they fall into it. Therefore, you must understand that every project presents potential risks.
Thus, you need to ask yourself the following questions to understand the possible risks
Will I complete the project on time?
Will the client pay?
Will the weather affect our project?
Will I get the necessary resources?
How will the subcontractor perform?
It's a challenge to determine the cost of all the risks. However, you don't need to worry about these risks—the best thing to do is to mitigate them wherever you can. Moreover, you should be well prepared to ensure that in the event a risk eventuates, it does not sink your business.
Learn how to multitask
Multitasking is an essential skill that you must learn if you want your contracting business to flourish. At times, you will realize that you are dealing with multiple queries and interruptions, in addition to running your daily projects. Therefore, you must be able to switch smoothly from one task to another.
There are certain times when you'll be needed to make big decisions within a short period of time. The worst thing to do in this scenario is to delay making a decision, or failing to make one at all—this is worse than making a wrong decision. However, always make sure that you consider the effects of any decision before making it.
Good financial management
Most of the contracting businesses fail to succeed because the owners cannot cover the overhead costs. Therefore, you must ensure that you closely monitor your business' overhead costs. Moreover, you must be aware of the extra costs of any project before accepting it. When sending bids and quotes, ensure that you factor in all the costs—especially labor and material costs. Lastly, don't forget to give your client an estimated cost of the entire project.  
Having a budget is another good way of managing your overhead costs. A budget allows you to monitor your income and expenditure at the same time. If you realize that your expenditures are higher than your expenses, it's time to make some crucial changes. The best way to do that is to increase your rates, as well as cut any unnecessary expenses. Lastly, always make sure that you send an invoice for any project done.
Choose your customers carefully
As a business, you should never turn away any customer. However, it's important to note that certain customers are more valuable than others. In the course of your operations, you will come across customers with jobs that don't pay well—and they will give you a hard time when it comes to making their payments. Avoid such customers at all costs. It's better that you get a big project from a customer who's willing to pay in advance.
As a rule of business, always look for customers who will give you a good return on investment, rather than one's who will give you stress. To protect yourself from this unwanted stress, teach yourself how to identify such customers before entering into a contract with them. One good way to do this is to consult your fellow contractors about their experience with that customer. Another sign of a troublesome client is if they are abusive or rude to you or any member of your staff from when you make the first contact. Also, avoid customers who give you a hard time when asking them to pay a down payment.
---
Is Your Business Going Under? Stay Financially Afloat with These 4 Tricks
---
Image source: Pexels.com