Click here to get this post in PDF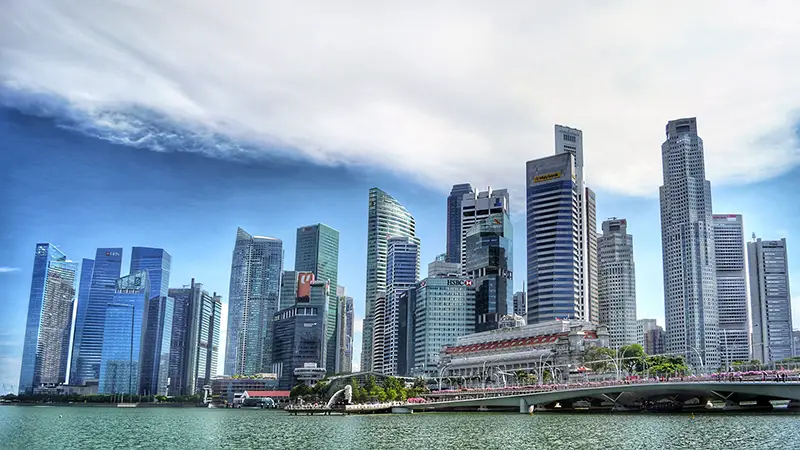 When it comes to setting up a company, your first question is always, where do I set it up? As the title suggests, we've found the right place for you. With the best business policies, be it in terms of more lenient taxation for startups or better infrastructure to set up and start your company, Singapore is the place for you. 
Ranked as the 2nd Best place in the world for economic freedom, it is not very hard to see why it has such acclaim for being the home for some of the biggest startups across the world.
With one of the best rankings in the world in startup founding and growth, Singapore has climbed to a rank of 16 and continues to rise with its generous policies and economic structure.
Source: Singapore Business Review 
What are the fundamental requirements when setting up your company?
At least one Shareholder (individual or corporate entity)
At least one Resident Director
At least one Company Secretary
Initial paid-up share capital of at least S$1
A physical Singapore registered office address
When it comes to the company incorporation in Singapore there are a few steps you should follow:
1. Have your legal knowledge in place:
Having a good understanding of what field you are working on and what the legal procedures and systems of the country you are working for is considered the bare minimum when setting up an industry. 
It is essential to find out the permits for each industry and the offices you must contact before setting up in the country.
2. Register your Company with the agency:
This is one of the key components of registering your company, there are quite a few steps to this process, this begins by:
Registering a name, when it comes to registering your company in Singapore, finding a valid, legal name, is a necessary condition, you will be asked to book a name (one not already in use). After the booking is completed, the name will be given to you to use for 30 days henceforth.
The second step of this process would be to use that registered name and other documents to proceed to the ACRA for final registration of your company. Here, you must have certain basic policies to ensure simplicity and acceptance:
It is a requirement for any company to have a minimum of one and a maximum of 50 shareholders for a Private Limited Company.
The shareholders may be foreign or local. However, details of shareholders will be available on public records.
To begin a company, you require one resident director present in the country. With citizenship of some sort of residential status and must not be bankrupt or held guilty of any criminal offenses.
Having a company secretary is essential in Singapore to maintain regulatory compliance. Companies are stated to appoint secretaries within six months and must be ordinary citizens of Singapore.
You must have a shared capital or paid-up capital when investing in a company of at least S$ 1.
Finally, for Singapore company incorporation, your company requires a registered address to be affiliated to. This will be written into legal forms and notices.
3. Governance Structure:
There are three types of structures within companies, Limited liability companies, which take the personal liability out of the business, Private Limited Companies, which are owned by an organization and have a very flexible structure. Sole Proprietorships entitles the bearer to full ownership as well as full liability for a business. This may be held only by individuals resident of Singapore.
4. Final Details:
It is quite essential to follow a final few steps when registering your company including:
Having a registered tax identification, this will save you a lot of future legal hassle.
Maintain a corporate bank account, this will simplify banking processes.
Register for the Goods and services tax if it applies to you (Companies with revenue over S$ 1 million).
With hundreds of thousands of companies taking over the business in Singapore, and many of them being international, it is not a surprise that it is ranked as one of the biggest contributors to the global economy and has a stupendous growth rate.
You may also like: Small-Scale Business Ideas in Singapore with Low Investment
Image Source: Pixabay.com