Click here to get this post in PDF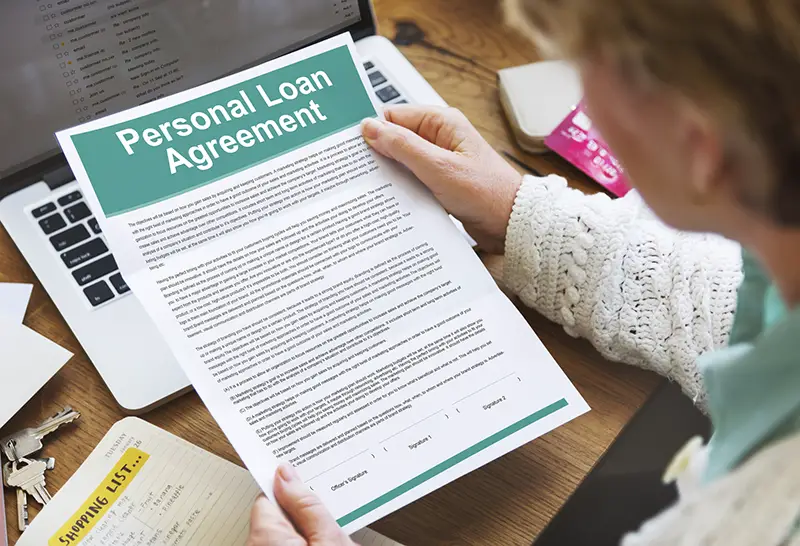 Personal loans are a type of unsecured loan that can be used for a variety of purposes, such as consolidating debt, financing a major purchase, or paying for unexpected expenses. These loans are typically offered by banks, credit unions, and online lenders, and are typically repaid over a period of time with fixed monthly payments.
Myfin is a service that allows individuals to compare and track the credit terms and offers of different banks and financial institutions. This can be a useful tool for individuals who are looking to obtain a loan or credit card and want to compare the different options available to them. By comparing the terms, fees, and interest rates of different lenders, individuals can make informed decisions about which financial products are best suited to their needs and goals.
Here are some of the most common types of personal loans
Fixed-rate personal loans
These loans have a fixed interest rate, which means that the rate will not change over the life of the loan. This can make it easier to budget and plan for your monthly payments, as you will know exactly what to expect. Fixed-rate loans are often preferred by borrowers who are looking for stability and predictability in their payments.
Variable-rate personal loans
These loans have an interest rate that can fluctuate over time, depending on changes in the market. This means that your monthly payments may go up or down depending on changes in interest rates. Variable-rate loans can be riskier for borrowers, as it can be more difficult to predict what your payments will be in the future. However, they may also offer the potential for lower interest rates if market conditions are favorable.
Secured personal loans
These loans require the borrower to put up collateral, such as a car or a home, in order to secure the loan. If the borrower defaults on the loan, the lender can seize the collateral to recoup their losses. Secured personal loans may have lower interest rates than unsecured loans, as the lender is taking on less risk.
Unsecured personal loans
These loans do not require the borrower to put up any collateral. Instead, the lender bases their decision to lend on the borrower's creditworthiness and income. Unsecured loans may have higher interest rates than secured loans, as the lender is taking on more risk.
Peer-to-peer (P2P) loans
These loans are facilitated through online platforms that connect borrowers and investors. P2P loans may have lower interest rates than traditional personal loans, as the investors are typically willing to accept a lower return in exchange for the opportunity to lend directly to borrowers.
Line of credit
A line of credit is a flexible loan option that allows the borrower to borrow up to a certain amount and then pay back the funds as needed. The borrower can make multiple draws on the line of credit and only pays interest on the funds that are actually borrowed. A line of credit can be secured or unsecured, and may have a variable or fixed interest rate.
Credit card loans
Many credit card companies offer personal loans to their customers. These loans are typically unsecured and have a variable interest rate. Credit card loans can be a convenient option for borrowers who already have a credit card with a high credit limit.
Conclusion
No matter which type of personal loan you choose, it's important to carefully consider your options and do your research before committing to a loan. Be sure to compare interest rates, fees, and repayment terms to find the loan that best meets your needs. It's also a good idea to check your credit score and work on improving it, as this can help you qualify for better loan terms.
You may also like: 4 Tips On How To Make Money With Hard Money Loans
Image source: Depositphotos.com