Click here to get this post in PDF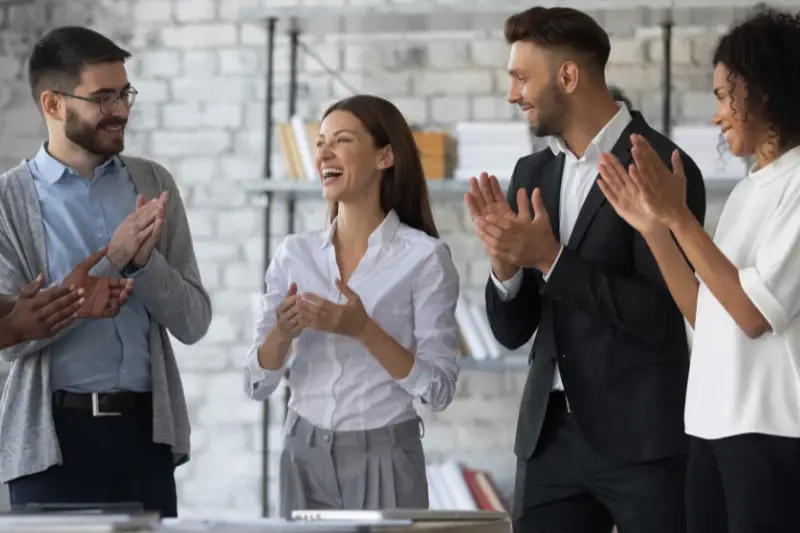 Every business wants to attract, hire, and retain the best talent that will contribute to the company's success. In return, employees want rewards in the form of compensation so that they can be productive and loyal to the company. But, of course, when employees report to work every day, they don't do so for fun or leisure. Instead, they report to work to offer their services so that they can earn wages or salaries and other benefits.
Offering competitive employee compensation to your staff will help attract and retain the best talent. Therefore, it is essential to understand the various types of employee compensation and benefits. In that regard, this article explores the different types of employee compensation and the benefits.
What Is Employee Compensation?
Employee compensation refers to payment and benefits given to employees throughout their employment. It is everything an employee receives in exchange for the work done. The packages of compensation that a company offers its employees can determine the quality of personnel they attract and retain. And when a company's culture and compensation approaches are in sync, they create a competitive edge for the business to grow and succeed.
Types of Employee Compensation
Types of compensation can be direct or indirect. Direct compensation includes the monetary elements of payment offered to an employee, such as salary, commission, or overtime payment. On the other hand, indirect compensation refers to the non-cash benefits that an employee receives (though they have financial value). 
Let's now dive into the different types of employee compensation.
Base Pay
Base pay is the foundation of an employee's total compensation package. It's what employees earn for every hour they work, no matter how well (or poorly) they perform their duties. The base pay is agreed upon during recruitment as the minimum wage or salary an employee receives before benefits, bonuses, taxes, and other deductions.
Some employees may receive just wages, and that's all, while others earn a fixed salary plus other benefits. For example, an employee may have a fixed salary for the work done in 40 hours a week and get extra payment for overtime. 
Hourly Compensation
Hourly compensation refers to an employee's remuneration for every hour worked, but there is no base salary. This type of compensation is beneficial to employees who like working overtime. Also, it is more common for entry-level positions to attract minimum wages.
Salary and Commission
A commission is a form of payment where the employee receives a percentage of the sale price for work performed. They receive an additional payment on top of their base salary. Commission compensation varies depending on the type of product sold, but it is typically paid in cash or by check. Most companies use commission compensation to motivate sales persons so that they can make more sales. 
Bonuses
Employers pay bonuses to employees when they meet the set goals. Bonuses are a great way to reward employees for a job well done and encourage them to do even more. They can be offered to an individual as a reward for meeting certain performance goals. Also, the company may decide to award everybody at the end of the year for achieving overall organizational goals.
A bonus can be given in the form of cash, stocks or other assets. It is typically paid at the end of the year, but some employers may choose to give bonuses throughout the year. This can be monthly, quarterly, semi-annually, or after the completion of a particular project. 
Benefits Package
An employee benefits package comprises the extra perks that they receive on top of their salary. The benefits package may include monetary and non-monetary forms of compensation. Most employers give their employees benefits to increase retention and boost productivity significantly.
Here are some of the main employee benefits:
Health Insurance Coverage
Employees in the United States are required to have health insurance coverage. If you are an employer with over 50 employees, you are required by law to provide health insurance for all full-time employees. If you do not comply, then you will be required to pay a penalty.
Health insurance is a major consideration for employers and employees alike. While some employees may be satisfied with their current coverage, others may find that they could benefit from a more comprehensive plan.
Paid Holidays
Paid holidays are a benefit that many employers offer to their employees. While employers have no legal requirement to offer paid time off, most companies provide paid leave for holidays as motivation to their employees. The amount of paid time off employees receive can vary by company and position. Also, most companies offer paid overtime to employees willing to work on holidays.
Paid time off is not just limited to holidays, though. Many companies will also give their employees additional days off for things like sick days and family days.
Breaks and Flexible Schedules
Many employers allow flexible schedules so that their employees can take breaks when needed or adjust their hours based on family needs or other commitments outside of work. Some employers even provide on-site child care centers so that breastfeeding moms can bring their children to work with them. Other companies also allow their staff to work remotely from home, a trend that has gained traction in recent years.
College Debt Assistance
College debt assistance is a benefit that reimburses an employee for the amount of their student loan payments. The reimbursement can take the form of either a lump sum or monthly payment. Many companies are offering college debt assistance as a way to attract and retain employees who are graduating with student loan debt. This benefit can be a powerful tool in your recruitment efforts, but it can also help you keep employees for the long term once they start working for you.
Total Compensation
Total compensation includes all the benefits an employee receives from their employer. It includes base wages or salary, overtime payment and commission, as well as non-cash items such as insurance, vacation, paid time off, and retirement contributions.
The Bottom Line
As you can see by now, many types of employee compensation exist. If you offer them, it's most likely that your employees will enjoy working for your company as much as they possibly can. This is a win-win scenario, of course; everyone leaves the office each day feeling happier and more fulfilled. 
You may also like: What Kind of Benefits Can I Receive from Workers' Compensation?
Image source: Shutterstock.com