Click here to get this post in PDF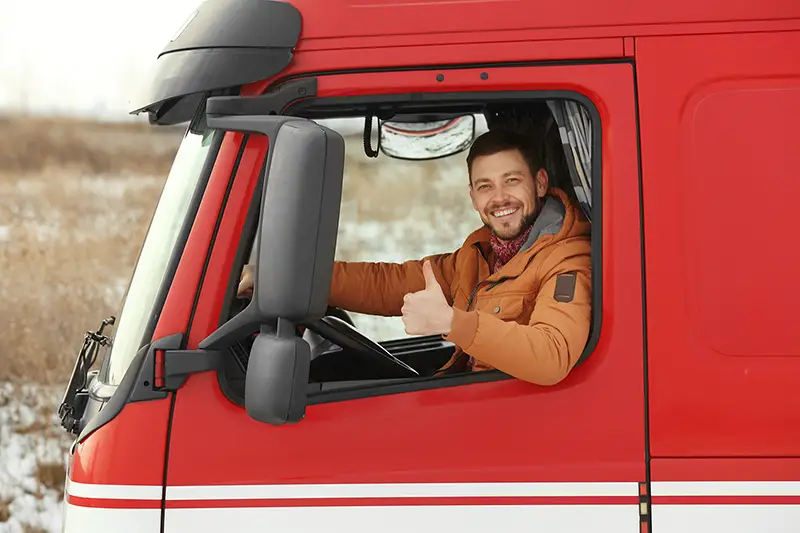 Starting a trucking business can be both exciting and nerve-wracking. You are supposed to fulfill many requirements before getting your commercial vehicles on the road. One of the most important requisites is purchasing the right type of truck insurance. This aspect can lead many truckers and businesses to scratch their heads as, to begin with, the process gets utterly confusing. This is because insurance is one thing, and ensuring trucks is another. Don't worry! We will make this task simpler for you through this post.
If we talk about federal law, then you need to carry minimum insurance coverage, i.e. primary liability. This policy helps you operate legally on the road and provides a certain amount of protection to the third party. However, you might want to add extra coverage to safeguard your own valuable assets because you don't want any sort of barrier in your trucking operations.
On the other hand, if you opt for a full coverage policy, it might include things you don't even require. You might end up paying extra money for needless coverage. Nowadays, almost every insurance company offers policy customizing options to their clients. With the best and custom-made coverage, you can easily keep your monthly payments lower while shielding your trucks against unexpected incidents.
What is commercial truck insurance? What type of coverage do you need for your trucking business?
Whether you are an independent trucker or handle a trucking business, you need coverage that protects your commercial vehicles from numerous potential risks on the road. No matter how many vehicles you own, commercial truck insurance addresses all the trucking risks by providing financial support when the accident occurs.
Now you know the significance of truck insurance for your business. We will now understand all the types of insurance coverages to help you decide which one fits your business needs well.
This insurance coverage is mandatory by the federal government. You need to carry this policy to operate legally on the road. Primary liability insurance protects you against any sort of property damage or physical injury done to the third party.
The level of minimum coverage differs from state to state. When you purchase this insurance, make sure that you meet both federal and state regulations.
The way the federal government requires primary liability coverage, state laws expect you to carry general liability insurance. This coverage protects your trucking business from litigation that might arise after an accident.
Your truckers and vehicles represent your name, so protecting them is also part of your responsibility. Your driver can get badly injured in an incident. Also, general liability insurance protects your investment from the actions of your transporter when the truck stops, operates, or when it is on other people's properties.
This coverage reimburses the payment you make for repairing your truck or trailer when it gets damaged after an accident, theft, fire, vandalism, or natural disaster.
However, if your vehicle gets so damaged and becomes irreparable, physical damage coverage will replace the truck outright. Your truck's value and equipment determine the cost of premium involved in this coverage.
The cargo you haul is as important as the truck you are using to do this movement. Cargo insurance protects you against the loss or damage that happens to the freight you carry. You won't end up paying the hefty cost out of your wallet when such incidents happen.
This policy is a very common add-on in truck insurance. The annual premium amount depends on the level of risk and the value of the cargo you carry. The following things are covered in cargo insurance.
Water damage
Refer breakdown
Theft and hijacking
Loading and unloading
Loss from transporter theft
Optional insurance coverages
If you don't want to pay for the expensive full coverage insurance, you can add the coverages below to your trucking insurance.
Bobtail insurance: This insurance is also known as a non-trucking liability which covers the accidents that happens when the truck is run without the trailer. For instance, when the truck is off dispatch or used for personal purposes.
Trailer interchange: This coverage is a written agreement between the two truckers wherein one is liable to pay for the loss or damage done to the non-owned trailers in the event of accidents.
Downtime coverage: This policy reimburses for the loss you suffer during the downtime of your business. In other words, when your truck undergoes repair after an accident, this coverage protects you against the loss you suffer when you are not operating your business.
Rental reimbursement: This coverage compensates for the cost of rent of the vehicle you use when your own truck is undergoing repair procedure.
Uninsured motorist coverage: This insurance protects you against an accident with a motorist who doesn't have primary liability coverage. Simply put, if your truck gets damaged after an accident and the person at fault doesn't have liability coverage which is supposed to protect you as a third party, then this policy comes into play.
Worker compensation: Your trucker's well-being is best for your business interest and reputation. Worker compensation pays for the medical costs, rehabilitation expenditures, and lost income of your driver after an incident.
To conclude
Commercial truck insurance is complex, but it is not impossible. Working with a reliable insurance company can make this process easier for you. They know what is best for you and your business. Truck insurance is advantageous for your business as it provides financial support when you suffer severe physical and property-related damages. However, this insurance doesn't pay you off when the damage is done intentionally or racing over the speed limit leading to a collision.
Therefore, before you finalize anything, make sure you know the inclusions and exclusions. Depending on your unique business needs, you can find more trucking insurance options. You should speak to your insurer and customize your insurance needs that offer peace of mind.
You may also like: Factors to Consider When Choosing Small Business Insurance
Image source: Shutterstock.com