Click here to get this post in PDF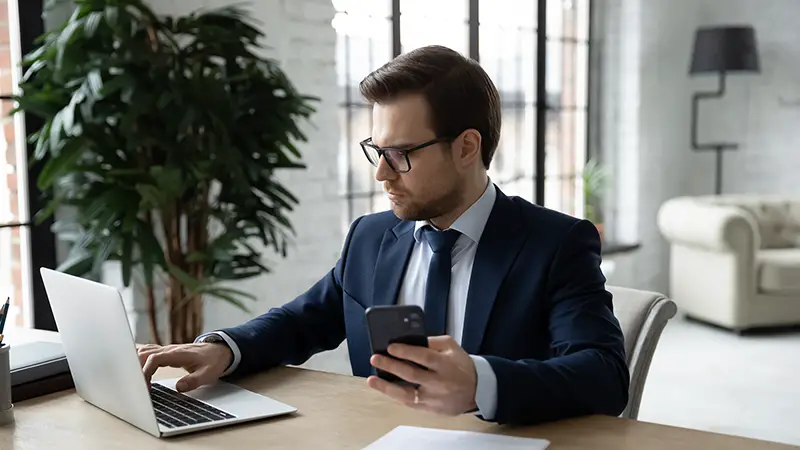 When it comes to business operations, companies have a lot of important factors to consider, one of them being procurement. Without efficient and timely procurement and records, the company's operations may experience delays or even stall. Here's how indirect procurement can help you improve business operations:
What Is Indirect Procurement?
To understand the definition of indirect procurement, it's first important to understand the meaning of direct procurement. Direct procurement largely deals with buying direct raw materials or goods needed to manufacture or conduct business operations. It involves buying items to process and then later selling to end consumers. Direct materials immensely differ depending on the company's outputs, such as:
A restaurant like Starbucks sourcing coffee beans for its different beverages
A laptop manufacturer like HP sourcing hardware materials like motherboards, screens, and hard drives, to make laptops
An apparel manufacturer like Nike sourcing fabric for its different manufacturing needs 
Meaning of Indirect Procurement 
Indirect procurement involves purchasing goods, supplies, materials, and services not directly related to processing or manufacturing a product output. It deals with items used to maintain a company's day to day operations or activities, such as:
Rent and utilities
Human resources (recruitment, travel expenses, onboarding, training)
Office supplies, equipment, and hardware 
Marketing services (copywriters, advertising, agencies)
Outsourced services (accounting and IT)
Professional services ( consultants, advisors)
Software licenses (SaaS subscription)
Indirect procurement takes up a small portion of the overall spending in procurement, but it's important to support direct procurement in achieving its goals of efficiency, time management, and manufacturing or processing support. Many management groups today focus on indirect procurement optimization for better product outcomes. 
Transforming Your Business With Indirect Procurement
Without indirect procurement, companies wouldn't function. An efficient procurement process can help keep costs low, help acquire quality products/services from suppliers, and improve product quality. Companies use indirect procurement to strengthen organizational operations. The following indirect procurement practices will help you transform your business:
Working With the Finance Department
In many organizations, procurement and finance departments have interlinking responsibilities. Working with the finance department helps you understand where your money should be to improve efficiency. Finance will also analyze spending performance to give you context for strategic procurement.
Practice Strategic Sourcing
You need to source supplies from suppliers you can trust and those who are not as expensive. Finding these suppliers will help you find great contracts and save. Never forget to align your saving efforts with the company's goals and standards. This means you should compromise your goals and standards for cheap products.
Reconsider Your Supplier Base
You should spend your money ethically and sustainably. This means tying your sourcing strategies with better efforts in negotiating new contracts and facilitating positive communication with your suppliers. Once you get quality vendors, you will monitor vendor performance to find vendors to keep and those who don't align with your goals.
Use Digital Tools and Solutions
Indirect procurement software solutions or spend management solutions can help improve the entire process. Automation has already empowered enterprises to become more efficient and productive. Finding eProcurement solutions for your indirect procurement needs will help you reduce human error, improve visibility, and provide accurate spending and good data analytics.
Endnote 
Your indirect procurement should complement your processes and procedures to improve your overall efficiency. Procurement solutions and automation are important in reducing human errors and improving visibility. Indirect procurement can also help save valuable time and improve manufacturing or processing quality. 
You may also like: How C-Level Management can Benefit From Investing in an E-procurement Platform
Image source: Shutterstock.com