Click here to get this post in PDF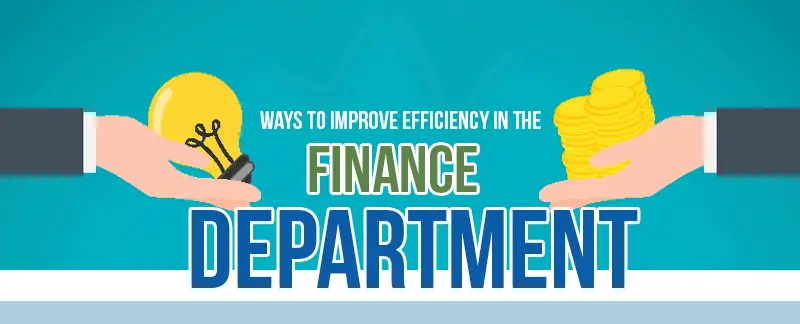 Efficiency is a term that we often hear in the business world. True enough, achieving a good bottom line largely relies on whether the business is efficient in managing all its resources and operations. But easier said than done, optimizing your business for maximum efficiency is hard to achieve, especially these days. With the changing dynamics of the corporate world, as well as the increasing competition in the market, it can be easy to get off track on the day-to-day operations of your business.
That said, one of the most crucial functions of the business that always call for maximum efficiency is the finance department. With numerous tedious, repetitive yet critical tasks such as bookkeeping and financial reporting, companies must ensure that their financial department is equipped with the right process and tools to help carry out the job.
Regardless of whether you are running a big or small company, here are some of the tips from the infographic below from CloudSuite Pro to ensure you achieve better efficiency in your finance operations today.
Infographic created by CloudSuite Pro
You may also like: How To Establish And Run A Successful Business