Click here to get this post in PDF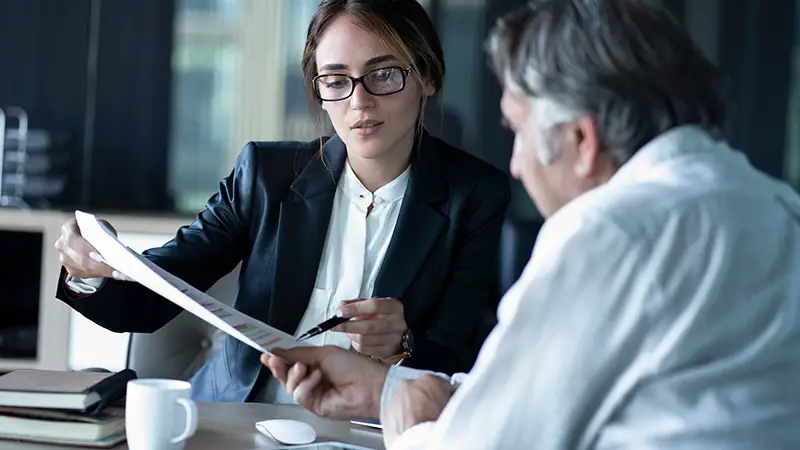 When considering a trust company to partner with, you want to ensure that your client will be supported. You will also want to know that the trust company is committed to working with you instead of against you.
The vetting process for a trustworthy and collaborative trust company can be time-consuming. To save you time and energy, here are five traits of quality trust companies that tend to be advisor friendly.
Desires a Partnership Relationship
An advisor friendly trust typically aims to develop a partnership relationship with you instead of simply a client-vendor type of relationship. Establishing a partnership is essential to fostering mutual respect and ensuring that the trust company is not only accountable to your client but you as well.
Strives To Enhance Client Experience
The trust company you choose to partner with will represent you as a professional. Therefore, the company should be committed to providing your client with an excellent experience that reflects positively on you. 
There are various ways that a trust company can add to your client's experience, such as providing timely communication, offering specialized advice, and flexibility in managing their trust. Ensure that the company would like to partner with can offer the level of service in-line with the experience your client expects.
Enforces Collaboration In Practice 
During your vetting process, there are some basic questions that you will need to ask. Some of these questions likely include:
Does the trust company have experience using a model that is advisor friendly?
How long has the company been advisor friendly?
Is the trust company willing and able to communicate with clients directly?
How are discretionary trust distributions approved?
The answers to your inquiries should educate you about the company and its practices. They should also further support its dedication to being advisor friendly and collaborative.
Assigns a Dedicated Trust Officer
Trusts that are advisor friendly tend to assign a dedicated trust offer to each account. Doing this allows you to have a single point of contact for coordination and communication.
If the trust company uses dedicated trust officers, inquire how many accounts each trust officer is usually assigned. The volume of accounts assigned to each trust officer will give you an indication of the level of care and attention that your clients will receive.
Embraces Technology and Integration
Technology is important for communication and the quick processing of paperwork. A trust company's desire to incorporate technology into its systems and processes is not only a sign of its flexibility but also of its ability to serve and interact with your clients fully.
A trust company's desire to use technology also indicates its willingness to efficiently and openly share information with you. Because many management platforms integrate with each other, a trust company that embraces technology is more likely and able to be a transparent and collaborative partner.
Even though it can take some time and effort to find a trust company to partner with, it is well worth the effort when you find the right company. Your client will thank you, and you will have an established partner that can support your other clients as well.
You may also like: How do companies benefit from corporate finance advisory services?
Image source: Shutterstock.com