Click here to get this post in PDF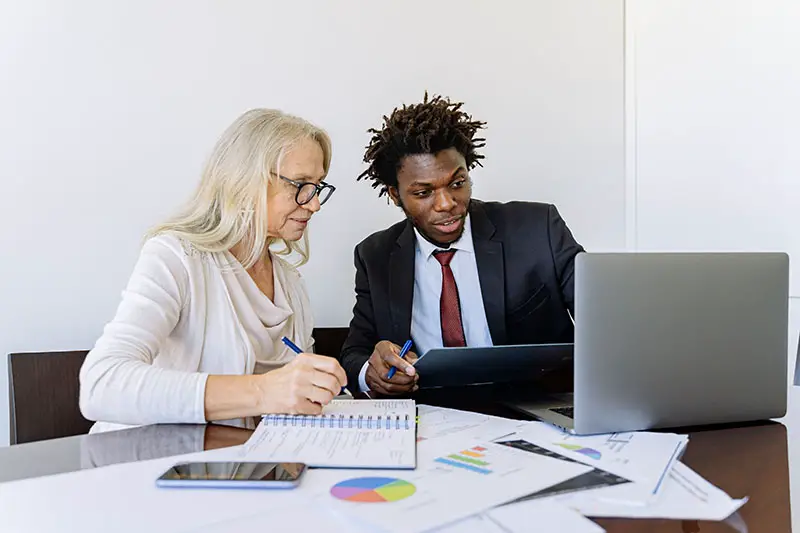 The business world is fast-changing, and despite its undeniable appetite for transformation, the field maintains one constant- money. Small startups, corporates and governments in emerging markets share financing as a backbone. Granted, every aspect of business operations revolves around funds; whether it be a launch, an acquisition, growth or regulation, money will always take a front seat. That said, meeting capital demand for any investment remains a crucial aspect, regardless of its scale or scope; this is common knowledge to the crowd; however, its actuality isn't as straightforward. With most entrepreneurs unanimously quoting capital sourcing as their biggest challenge, the business landscape is looking very steep, and that's where the corporate finance consulting firm steps in.
Six reasons to hire corporate finance advisory services
You're probably thinking, "If startup funding is such a stumbling block, why not borrow the bank?" Undoubtedly, traditional banking services will cater to financial constraints; however, this funding channel lacks in more than one way. How so? Textbook creditors hardly go beyond the lending, which means the investment's SWOT technicalities, budgeting, marketing penetration, planning, among other aspects, are left unaddressed. On the other hand, financial advisory services oversee the business's bootstrapping down to the very last detail. Not sold? Here are five compelling reasons to consider hiring a financial advisory firm
Financial Planning
Fundamentally, financial advisory companies assist in organizing and managing clients' funds- in a sense, the firm helps you develop the most efficient and effective budget for your business. The financial advisory team should be considered the capital's watchdog as it sees to the assessment, allocation, implementation and management of all money-driven operations within your budget. Additionally, your financial advisor is in charge of cutbacks and reallocating resources to optimize spending whenever they see it fit.
Capital Sourcing
When it comes to raising capital, financial advisory consultancies are skilled aiders. The firm scouts suitable investors to fund the corporation, subsequently providing letters of inquiry. Similarly, corporates can count on their financial advisors to provide proof of funds by assessing the assets at hand and offering the client a wide range of capital sources to explore. So, if taking out a bank loan is not the best financial move for you at the moment, you can always opt to sell shares, issue debentures, or check out available government grants.
Advisory services
Finance advisory firms are the steering hand through challenging and uncertain financial spots; these experts will give you a complete insight into improving cash flow, reducing tax bills, and increasing returns. With years of expertise in the field, many financial advisory company packages offer trade management tips, risk related input and a handy perspective on impactful market drivers- this is especially beneficial for governments in emerging markets. In a nutshell, financial advisory firms respond to any financial queries or concerns the clients may have.
Strategy development
If you fail to plan, you're putting yourself up for failure. Unlike your usual creditors, the financial advisory will always take the initiative to devise a finance strategy suited for you and your business. Assuming that the corporate's financial advisory will have your financial situation fully disclosed to them, they'll be able to draw up a tailored plan that's client-specific. For instance, the advisory firm can put together all operations in successive order, draft a capital recoupment strategy, create a goal execution timeline, and develop marketing approaches that align with you and your finances.
Circuit breaking
The best part about planning is premeditation. Financial advisors can spot loopholes and shortfalls as they scrutinize every aspect of the business. Taking note of these minor potential fails will shelter the firm from risk exposure and save a lot of money in the long run. Financial advisors are trained to assess any possible situation and risks before they occur; this way, the team can develop a counterplan earlier during operations. Relatively, if the government in emerging markets spot the problem a little too late, the financial advisory company can do some damage control- this factor extends well into public relations.
Summing up
Ideally, most projects are dependent on planning, and business is no different. Any successful business launch, operation, or expansion is significantly influenced by the effort put into the prep work. Great dedication to business planning, especially the financial aspect, is one way to lay down an excellent foundation for your investment. Remember, it is never wise to walk in blindly when finances are involved. So, do your homework, consult with the experts, and never compromise on quality when sorting out the financial sphere of your business.
You may also like: Five Crucial Reasons Small Businesses Need Financial Advisors
Image source: Pexels.com