Click here to get this post in PDF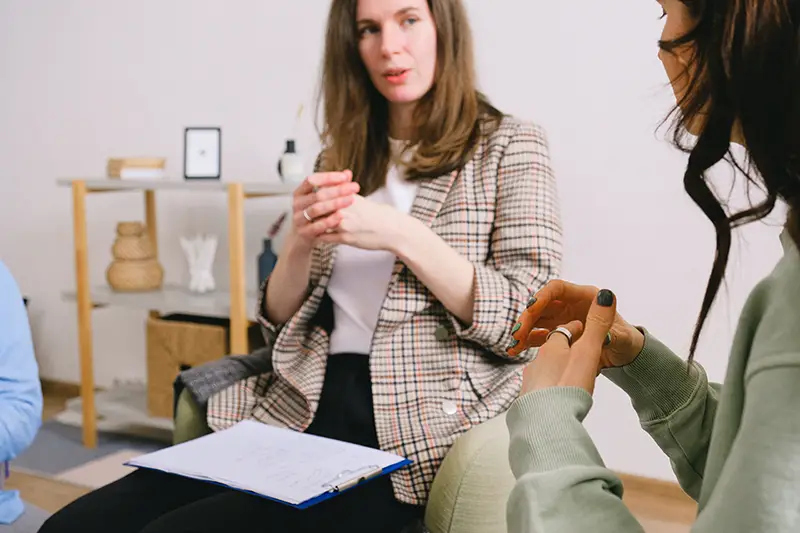 The business industry in Australia is expanding at an unprecedented rate, bringing with it an unexpected market competition. In this era of bitter rivalry, entrepreneurs are doing everything to survive and eventually become leaders. 
However, small businesses are the biggest target of monopolistic competition, where larger firms are ruling the customer base. Therefore, the essential factor to consider is your company's finances because if they have been appropriately managed, then the chances of you succeeding increases. 
It would be best if you had finances to allow your company to grow in terms of expansion, revenue, or product line. Unfortunately, the biggest mistake that most small businesses make is not paying adequate attention to their financial decisions. Bankruptcy and lack of capital are significant reasons behind several small business collapses.
It is primarily why you need a financial advisor, as they are experienced in outlining proper business strategies and will guide you to the most profitable capital investment. Your financial advisor should be fiduciary, which means they are limited by the law to put the needs of their clients first. 
For instance, if you Google the term Financial Advisor Brisbane, you'll connect with Australia's most authentic finance specialist. These experts would help you manage investment and personal finances while executing a perfect business plan considering taxations and other essential acquisitions. 
Let's have a look at all the fruitful benefits that a financial advisor would bring to your company:
Cost Saving Decision Making
A financial advisor is necessary for small business success, as they know what your business needs right now. Years of experience have taught them the trends and paths that a successful business takes to reach new heights. They implement this knowledge by asking the right questions and providing the correct answers. 
Instead of trying and testing methods from your limited financial knowledge, it is better to save time and money by asking for help from a professional. They can easily take care of complicated tasks such as setting up an internal accounting process which improves bookkeeping. 
It will also help in monitoring expenses and understanding where your company is losing money. You can avoid making mistakes and choose to go through an already tried and tested method to stay on the safe side. It is crucial to understand that even a simple trial and error can cost a lot in this cutthroat competition.
Ideas to Generate Revenues
A company's revenue is often one of the essential determinants of its success. Therefore, small businesses need to plan and strategize their objectives to reach the desired financial goal in the anticipated timespan. Financial advisors are of excellent help when selecting the most promising projects and investing in fixed assets with the highest returns. 
There are many ways to generate revenues for your company, and an expert financial advisor has adequate knowledge regarding all of them. They can help you find the perfect marketing opportunities and figure out ways to build a brand. In addition to that, excellent financial advice enables you to identify the ideal pricing strategy for your company so that you can reap benefits from the majority of your customer base. 
Also, you'll be able to manage and differentiate your finances from your business finances, leaving you in more control of the company's cashflows. All in all, when it comes to generating revenues, a financial advisor will allow you to analyze the perfect opportunities and expand in the most proficient direction.
Future Development Plans
It can be challenging to stay on track and always remember the long-term goals you might have for your company. Daily operations, task management, and monotonous activities can distract entrepreneurs and demotivate them. However, your company's future development and progression must have someone constantly remind you and help you find focus. 
A seasoned financial advisor can help you out. They can construct the entire financial plan for the business, and with that image in front of them, they can easily design the future of your business. Their extensive knowledge helps them understand the focal points of your business's core competency, and they help you put your attention to it. 
Their advice and counseling can help you find focus as well as provide detailed directions to your employees. Not only this, but with the help of a dedicated financial advisor, you can create contingency plans for your business which reduces the risk of failure by more than 80 percent.
Improved Efficiency
Keeping all your organizational activities and business operations efficient can be a significant challenge. However, a financial advisor can simplify it for you and improve efficiency in your company's systems. They know how to pinpoint mistakes with your cash flow management and tactics to streamline and simplify your organizational processes. 
For instance, if your employees are not as productive as you require them to be, your financial advisor can help you figure out a solution. It could either be to invest in a machine to cut down labor costs on manual activities or hiring new employees. 
Since they are not directly related to the business or its people, they bring in external insight, which helps you think outside the box. Your enhanced analytical skills will help you supervise your staff better and find productive ways to increase output effectively.
Established Growth Stages
If you can call yourself a small business and have a small reliant customer base, you have surpassed the development stage. Now, you are equipped with a good business idea and need an effective business plan. Here is where your financial advisor comes in; after a practical corporate strategy, they help you kick start your business activities. 
Then comes the growth stage, where your business needs to constantly up its game and find new ways to attract potential customers. At this stage, your business requires extensive marketing.
Financial advisors help you out by providing you with a profound understanding of current market trends. Such counseling and advice are highly conducive to entering the expansion stage, where several business opportunities await. 
Take help from your financial advisor to understand the best prospects for your business. Financial advice is most crucial because even a tiny slip off the plan can lead to disastrous consequences. It is better to stay in the expansion stage for as long as you can. 
After that comes the maturity stage, where your business is working slower and has much fewer choices for expansion.
Conclusion 
Conclusively, no one shares your sentiments about the success of your business other than your financial advisor. So, it's better to understand their planning and processing because they possess comprehensive knowledge regarding successful business tracks.
You may also like: Choosing a Financial Advisor? Here is How You Do It
Image source: Pexels.com