Click here to get this post in PDF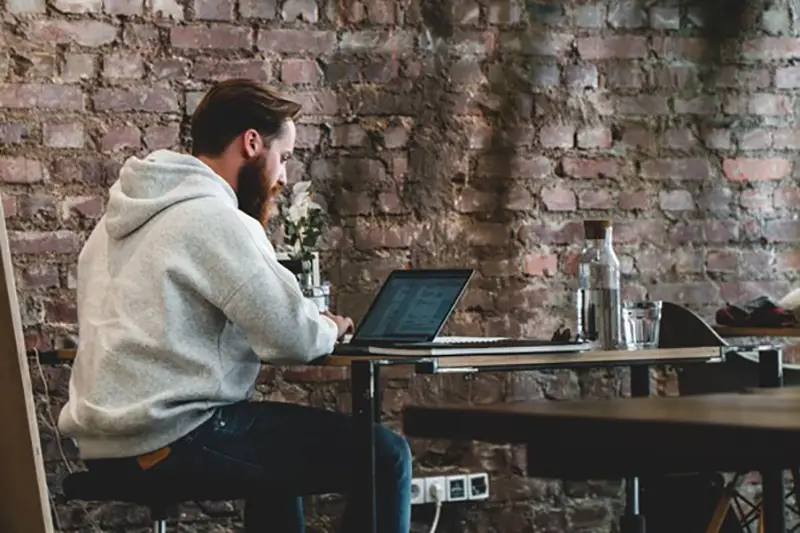 Working remotely as a programmer can be both rewarding and challenging. Having a flexible schedule and working remotely are some of the benefits you can enjoy. However, staying focused on your work and managing your time effectively cannot be easy. This blog will discuss some top tips for remote programmers on time management.
Why is Time Management Necessary for Remote Developers?
There are many freelance marketplace for developers such as ultraGenius that can offer you reliable projects. But, to be a successful remote developer you must pay attention on time management. Time management is necessary for remote developers for several reasons. Look at the key reasons:
Ensuring Productivity: Remote developers need to manage their time effectively to ensure that they can complete their work on time and deliver high-quality results. It helps them stay focused on their work and avoid procrastination and distractions.
Meeting Deadlines: Meeting deadlines is a crucial aspect of remote development work. Effective time management ensures remote developers can complete their work within the given deadlines and deliver the required output to the client or team.
Avoiding Burnout: Remote developers often work long hours and may experience burnout without proper time management. By managing their time effectively, they can take regular breaks, prioritize self-care, and avoid overworking, which helps them to maintain their productivity and well-being.
Collaboration with Team Members: Effective time management helps remote developers to collaborate effectively with their team members. By adhering to a schedule, they can coordinate with their colleagues, attend meetings, and respond to emails on time.
Maintaining a Work-Life Balance: Remote developers often work from home, which blurs the line between work and personal life. By managing their time effectively, they can ensure that they have enough time for personal commitments and hobbies, which helps them to maintain a healthy work-life balance.
Effective Top Tips for Time Management for Remote Programmers
Set clear goals and priorities: The first step to effective time management is to set clear goals and priorities. Before you start your workday, take a few minutes to review your plans for the day and prioritize your tasks. It will assist you in focusing on the most crucial tasks and prevent wasting time on less important ones.
Create a schedule: Creating a plan is essential to time management. Organize your work and break times. Stick to your schedule as much as possible to stay on track and avoid procrastination.
Use time-tracking tools: Many tools can help you monitor your time and identify improvement areas. If you want to identify any time-wasting activities, use a time tracking tool like RescueTime or Toggl.
Minimize distractions: Distractions can be a significant time waster for remote programmers. To minimize distractions, create a dedicated workspace free from distractions like TV, social media, and others. You can also use tools like Freedom or StayFocusd to block distracting websites and apps during work hours.
Take breaks: Regular breaks are essential for maintaining productivity and avoiding burnout. Take a short break every hour or two to stretch, walk around, or do some other activity that refreshes your mind and body.
Use the Pomodoro technique: Allowing you to work in short bursts for 25 minutes, followed by a 5-minute break, is a time management technique. Spend 15-20 minutes taking a longer break after four Pomodoros. Using this technique, you can stay focused and avoid burnout.
Prioritize self-care: In order to stay productive and avoid burnout, self-care is essential. Spend time in nature, exercising, or meditating to nourish your mind and body.
Communicate with your colleagues: Maintaining communication with colleagues is important when working remotely. Your team needs to communicate regularly and collaborate using tools such as Slack and Zoom.
Manage your energy levels: Managing your energy levels is just as important as managing your time. Try to work during your most productive hours and take breaks when your energy levels are low. Your productivity will increase and your burnout will be reduced.
Review your progress regularly: Regularly reviewing your progress is essential for identifying areas where you can improve and adjusting your time management strategies. Take a few minutes at the end of each day to review your progress and make a plan for the next day.
Conclusion
Managing your time as a remote programmer can be a challenge, but it's essential for maintaining productivity and avoiding burnout. You can optimize your time management and productivity by setting clear goals, creating a schedule, minimizing distractions, taking breaks, using time-tracking tools, and prioritizing self-care. 
Remember to stay connected with your colleagues, manage your energy levels, and review your progress regularly to ensure you stay on track and achieve your goals.
You may also like: 6 Important Tips for Managing a Team of Remote Workers