Click here to get this post in PDF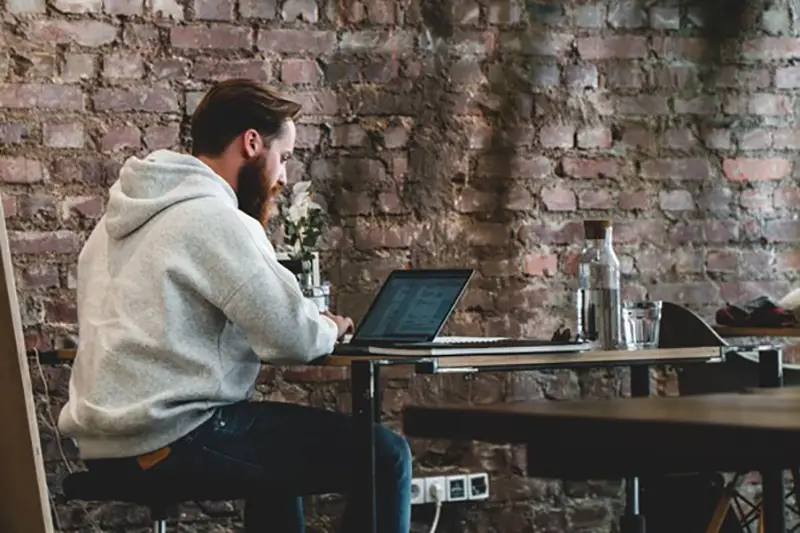 For many people, switching to remote work during the pandemic was a welcome change. Working from home has its benefits – most notably, the flexibility and convenience that comes with it. 
But while some may think that working remotely translates into more free time, that isn't always the case. In fact, it can be quite easy to get side-tracked if you don't have any sort of structure in place for your time management. 
This can be especially true for programmers who are used to being in an office setting and need a bit of help adjusting to their new work environment. 
If you're looking for ways to optimise your time management as a remote programmer, this post is for you! ultraGenius covers ten tips on how to maximise your productivity and stay organised so that you get the most out of your day.
Set a Schedule
As a remote programmer, one of the most important things you can do to manage your time effectively is to set a schedule. This will help you stay on track and ensure that you are productive during the times when you are working.
There are a few things to keep in mind when setting a schedule:
1. Make sure you have dedicated time for work. This means setting aside time each day or each week that is solely for work. This will help you stay focused and avoid distractions.
2. Be realistic about how much time you can dedicate to work. If you try to pack too much into your schedule, you will likely end up feeling overwhelmed and stressed out. Start with a realistic amount of time that you know you can commit to, and then gradually increase it as needed.
3. Build in breaks and down time. It is important to take breaks throughout the day to avoid burnout. Make sure to schedule in some down time so that you can relax and recharge. This will help you be more productive when you are working.
4. Be flexible with your schedule. Things will come up that will cause your schedule to change from time to time. That's okay! Just be flexible and adjust as needed
Set Priorities
Assuming you have a to-do list with all the tasks you need to complete in a day, the first step is setting priorities. This means looking at your list and deciding which tasks are the most important for you to complete that day.
There are a few different ways you can go about setting priorities. One way is to look at what tasks are due the soonest and prioritise those. Another way is to look at what tasks will take the longest to complete and prioritise those.
You may also want to consider which tasks are most important for your job or career and prioritise those. For example, if you're a web developer, you may want to prioritise tasks related to coding or developing website features over other tasks like replying to emails or attending meetings.
Once you've set your priorities, it's important to stick to them. This means that if a new task comes up or something changes throughout the day, you should still try to stick to your original plan as much as possible.
Eliminate Distractions
If you want to be a productive remote programmer, it's important to eliminate distractions. That means no TV, social media, or internet browsing during work hours. 
It can be tough to stay focused when you're working from home, but if you can eliminate distractions, you'll be able to get more work done in less time.
Here are some tips for eliminating distractions:
1. Turn off your phone and put it away. This will help you avoid checking social media or taking calls during work hours.
2. If you have a TV in your workspace, turn it off. You can also try working in a room without a TV so that you're not tempted to watch it.
3. Take breaks often and give yourself time to relax. Breaks will help you avoid burnout and will ultimately make you more productive. 
Take Advantage of Downtime
When you're not actively working on a project, it's important to take advantage of that downtime. This is the perfect time to learn new programming languages or technologies, work on personal projects, or simply take a break.
By using your downtime wisely, you can become a better programmer and be more productive when you are working on active projects. 
Learning new skills will make you more valuable to your team and clients, and taking breaks will help you stay fresh and focused.
So make the most of your downtime by using it to improve your skills or relax and recharge.
Stay Organised
If you want to be a successful remote programmer, you need to stay organised. This means keeping track of your deadlines, goals, and progress. It also means knowing where to find the resources you need when you need them.
There are a few key ways to stay organised as a remote programmer:
1. Use a project management tool like Trello or Asana to keep track of your tasks and deadlines.
2. Create a system for storing and organising your code snippets, templates, and other resources. One popular option is creating a folder structure on your computer or using an online service like Dropbox or Google Drive.
3. Stay on top of your email inbox by using filters and labels (or, even better, an email management tool like Unroll.me).
4. Make use of productivity tools like RescueTime or StayFocusd to help you stay focused on your work and avoid distractions.
Keep a To-Do List
If you're not already keeping a to-do list, start doing so today. It will make a world of difference in your productivity. Having a written record of what needs to be done ensures that you won't forget anything important and can help you prioritise your tasks.
There are many different ways to keep a to-do list. You can use a notebook, a whiteboard, a spreadsheet, or one of the many apps and programs specifically designed for this purpose. Find the method that works best for you and stick with it.
Take Breaks
It can be easy to get caught up in work when you're a remote programmer and working from home. However, taking breaks throughout the day is important to stay fresh and focused. 
Get up and walk around every few hours, or take a break to do something completely unrelated to work. This will help you come back to your work with fresh eyes and a clear head.
Delegate Tasks
In order to manage your time effectively when working remotely, it is important to delegate tasks. This means that you need to identify which tasks can be delegated to others and then find someone who is willing and able to take on those tasks.
There are a few things to keep in mind when delegating tasks:
1. Make sure that the person you are delegating to can complete the task. Nothing is worse than delegating a task only to have it returned to you incomplete or not done properly.
2. Be clear about what needs to be done. When you delegate a task, make sure that the other person understands exactly what needs to be done and by when it needs to be completed. This will save time in the long run, as there will be no need for clarification later on.
3. Set realistic deadlines. When setting a deadline for a delegated task, make sure that it is realistic and achievable. If you set an unrealistic deadline, it will only lead to frustration on both your part and the part of the person to whom you delegated the task to.
4. Follow up once the task has been completed. Once the person you delegated the task to has completed it, make sure to follow up with them and give feedback (if necessary). 
This will let them know that their efforts were appreciated and also help them improve for next time.
Don't Multitask
It can be tempting to try and multitask when you're working from home, but it's important to focus on one task at a time. Multitasking can actually lead to more stress and less productivity. 
If you find yourself distracted, take a break and return to the task with fresh eyes. You'll be glad you did!
You may also like: 6 Important Tips for Managing a Team of Remote Workers