Click here to get this post in PDF
On average, it's reported that 56% of business owners feel stressed on a daily basis. While these figures may seem high when you consider the amount of work that goes into running a successful company (with the addition of the extra responsibility of being the owner), it's a wonder they are not much higher. However, while it's important to remember that some stress is unavoidable (it's a natural bodily reaction to pressure), there are certain steps you can take to remove the stress from the running of your business.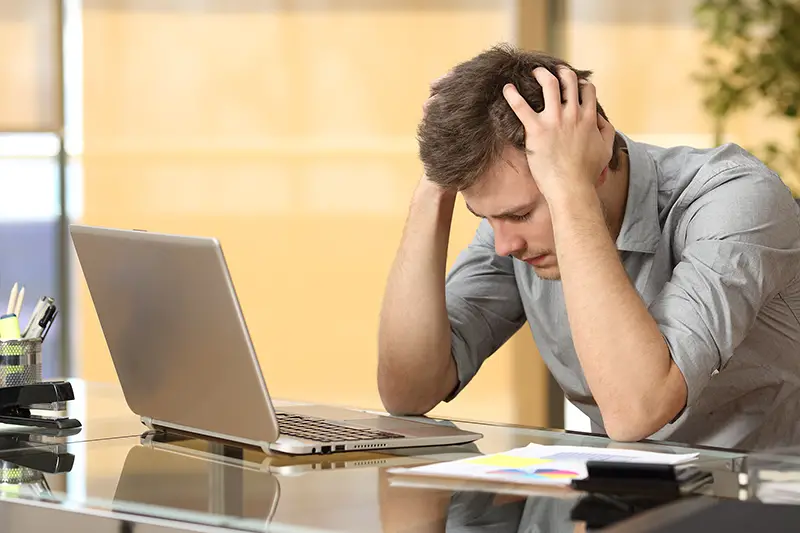 With that in mind, here are some top tips that you can use to do exactly that!
Know your limits. While you may be an expert in your field, it's important to remember that you do not know everything, and by extension, this means that you can't do everything yourself either. For example, while you might have excellent managerial skills, you might need a little help when it comes to financial accounting. In these cases, you must be realistic about your own abilities so that you know when it's time to make a new hire and hand over the work to somebody who knows what they are doing. 
Put work in now to reduce your workload later. The first few months (or even years) of your business are often the most important – and they often dictate your long-term success. Therefore, it's important that you lay some groundwork during this time to reduce the amount of work you have to do later. For example, kicking things off with a strong marketing campaign will increase the public awareness of your brand – making it easier for you to bring in (and retain) customers. The more people know about your brand, the easier it will be to encourage customer interaction and increase traffic to your business website.
Focus on hiring the right staff, not the first applicant. Having an empty seat in your offices will cost you money, especially when you're struggling to meet your customers' growing needs and demands. However, this doesn't mean that you should welcome the very first applicant to your team. Instead, you need to find creative talent for your business who will help your company grow from strength to strength. You can do this by curating a strong employee attainment plan that will make it easier for you to figure out who your ideal candidate is and what you need to do to reach out to them. Then, you should ensure that you do not rush the hiring process and decide when you are sure you've found the perfect match. 
Give yourself a break. The world of business is 24/7 – as something is always going on behind the scenes (even when you've closed up shop for the day). However, this doesn't mean that you have to be working ridiculous hours, as this will only lead to burnout and extreme stress. As a result, if you want to run your business with minimal stress, you shouldn't ignore your own need for a break. It's okay to take time off and focus on yourself.
You may also like: 7 Savvy Tricks to Handle Work-Related Stress
Image source: Shutterstock.com