Click here to get this post in PDF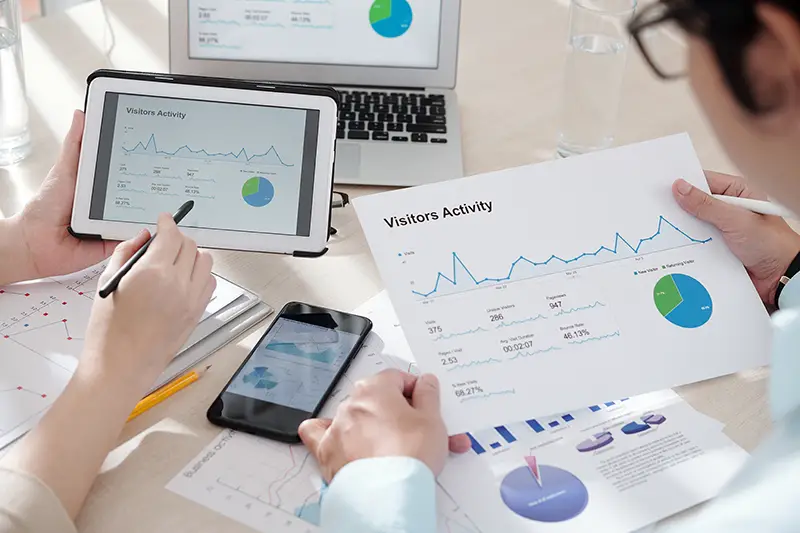 It's no secret that the internet is a massive part of the business world. It has made it easy for the players to reach an international audience, increase brand awareness, and grow their customer base. For these reasons, having a business website is a necessity. But what you might not know is that having an active and regularly updated website isn't enough to get noticed by your target audience.
Many traffic-boosting techniques can be applied easily without breaking the bank or requiring much effort at all. This article will continue to explain some of the ways you can do to increase the traffic to your website.
1. Improve Your Website Design
When creating your business website, you should never settle for a cheap design. Make sure that the site is aesthetically pleasing and easy to navigate. After doing this, chances are more people will use your services and products over other sites.
For business websites, Magento and others have been proven to be one of the most effective e-commerce platforms. It has an incredibly user-friendly interface for both customers and admins. If your business website isn't running on Magento 2, you should work quickly on improving it to the newest version before people lose interest. Although Magento 2 web development projects are expensive, the results will be worth it. With the help of an expert, you can easily create a website that'll take your business to the next level.
2. Make Your Business Website Mobile-Friendly
With more people using smartphones daily for browsing the internet, you need to make sure that your website is fully optimized for mobile users. Having a mobile responsive site optimized for mobile users has a massive impact on your website's rankings in search engines.
When it comes to creating a mobile-friendly website, Google suggests that your site should follow the tips below:
It should be visible on all devices
It shouldn't have a horizontal scroll because it's difficult to use with touch screens and mobile phones
Its content should fit on smaller screens
The site should have full-width images and links that are appropriately spaced apart
There should be enough space between each paragraph, so your content doesn't look cramped or crowded
It should include call-to-action buttons within the first three seconds when someone lands on your page, so they know what you want them to do next
3. Invest In Evergreen Content
For example, if you own a gaming shop, you might have a blog post on your website about the best features to look for in a gaming laptop. This post would be evergreen content because people planning to buy a gaming laptop can always refer back to it even if you wrote the blog post six months ago.
4. Make Use Of Social Media
Recently, social media has become an excellent avenue for people to connect. It has made it possible for people to share a lot of information they think might be useful or interesting. This is also true in the case of businesses today, which makes social media one way to increase your website traffic. But how can you leverage the power of social media for this purpose?
The best social media marketing strategy is finding out what other users are talking about in your industry and joining the conversation. This will go a long way in assisting you in establishing yourself as an authority figure within that niche or industry, which can increase traffic to your website over time.
Also, it'd be best if you stay active on all social media platforms because people will notice you. So, you can allocate time every day to post or tweet about your business, new offers, and deals, as well as some updates that are of interest to the general public.
5. Write Guest Posts
Guest blogging is an effective way that content marketers utilize to increase their traffic flow. The key to guest blogging is that the content you submit needs to be valuable and engaging. You can't just throw your link in with a random article about how to save money on groceries at Walmart, for example. Readers need articles that they'll want to read, not something related but written by someone else with links back to another website.
Conclusion
Although setting up a website for your business is a great first step, it's only the beginning. A lot of work needs to be done for your website to reach its full potential. 
By taking the steps outlined above, you're on the right track to creating a successful online presence to assist you in achieving your business goals.
You may also like: 7 Ways To Increase Traffic And Boost The Online Presence Of Your Blog
Image Source: AdobeStock