Click here to get this post in PDF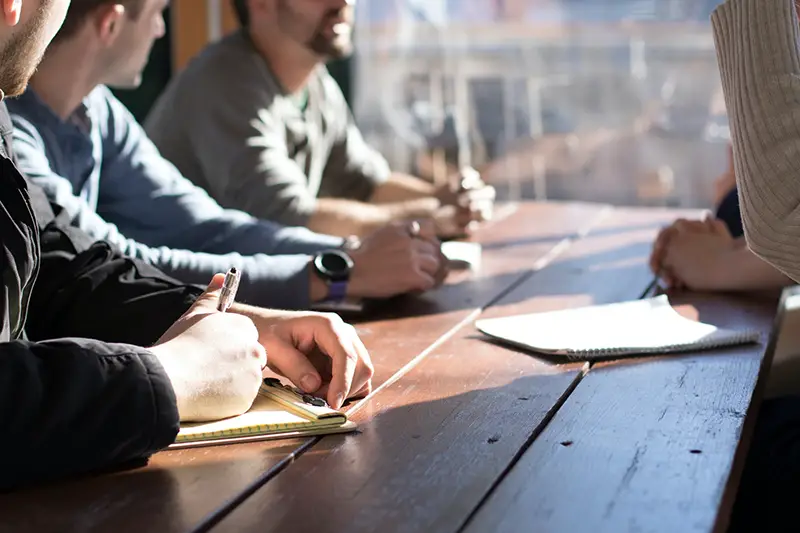 A strong HR strategy is key to attracting & retaining key talent within your business. From recruitment to employee engagement, your people-management strategy has a direct effect on the success of your business. Here we discuss how employers can create an effective HR management strategy, supporting & engaging employees and candidates.
Create an effective recruitment process
Your recruitment process is a key element of your HR management strategy, directly impacting the diversity, morale, and retention of your workforce. In order to bring the best talent to your business, it's crucial to provide a smooth & effective hiring process – for both your candidates, and your hiring team. 
What makes a good recruitment process?
A strong recruitment process is characterised by the efficiency of its management, and the experience it provides for candidates. This includes the hiring turnaround, candidate journey, onboarding strategy, and employer brand engagement.
The easier it is to manage your hiring process, the better your candidate experience will be. This is key to attracting the best talent to your business and getting them off to the best start with your company. 
How can I improve my recruitment process?
The best way to improve your recruitment process is to promote ease & efficiency for your hiring team. This allows your colleagues to remain in full control of the process and focus on providing a positive hiring journey for your candidates. Top tips for improving your recruitment strategy include:
Utilise applicant tracking software (ATS) to improve hiring management.
Automate SMS/email updates to keep candidates engaged and informed.
Use video screening/interviewing to speed up your hiring process.
Digitalise your application process to promote ease for candidates.
Read this useful recruitment guide for an in-depth look at how to improve your hiring process.
Keep employees engaged
Employee engagement is essential for maintaining morale & productivity within your business. The happier your employees are in their jobs, the better they will perform day-to-day.
A key factor in this is your employee value proposition (EVP). These are the benefits and incentives given to your employees in return for their hard work. Analysing this on a regular basis is essential for keeping your employee engagement strategy up to date.
How to identify & focus your EVP
Your employees' wants and needs change over time, making it essential to regularly identify & refocus your EVP. This can be achieved by:
Polling employees on their likes, dislikes, wants and needs in their roles.
Hosting regular reviews with individual employees to identify changing needs. 
Reviewing your company benefits to suit the needs of your workforce.
By keeping your EVP up to date with the wants/needs of your employees, you can improve engagement, increase productivity, and retain key talent within your team.
Streamline your HR strategy with management software
The strength of your HR strategy relies heavily on the capabilities of your internal team. By utilising intuitive software within your HR process, you can ensure efficiency and accuracy in managing your employees.
Some great software solutions for HR management strategy include:
Project management tools for housing employee records.
HR portals which allow employees to contact management, book leave, and upload personal information.
Applicant tracking software (ATS) to streamline your hiring process.
Having the right tools at hand makes life easier for your HR team, enabling them to focus on keeping your employees happy & engaged.
What is an applicant tracking system?
In summary
A positive HR management strategy is crucial for employee engagement, morale, and retention. The more efficient & streamlined you can make your HR processes, the more effective they will be in keeping employees productive and engaged. 
Key aspects to consider in planning your HR strategy include:
Creating an effective recruitment process.
Keeping employees engaged by adapting your EVP.
Streamlining your HR process with project management software.
By strengthening your HR strategy, you promote a productive, supportive work environment – maximising results, and boosting morale. This has a direct effect in retaining employees, attracting new talent, and making your company an 'employer of choice'.
You may also like: 7 Tips to Establish an Effective Recruitment Process
Image source: Unsplash.com