Click here to get this post in PDF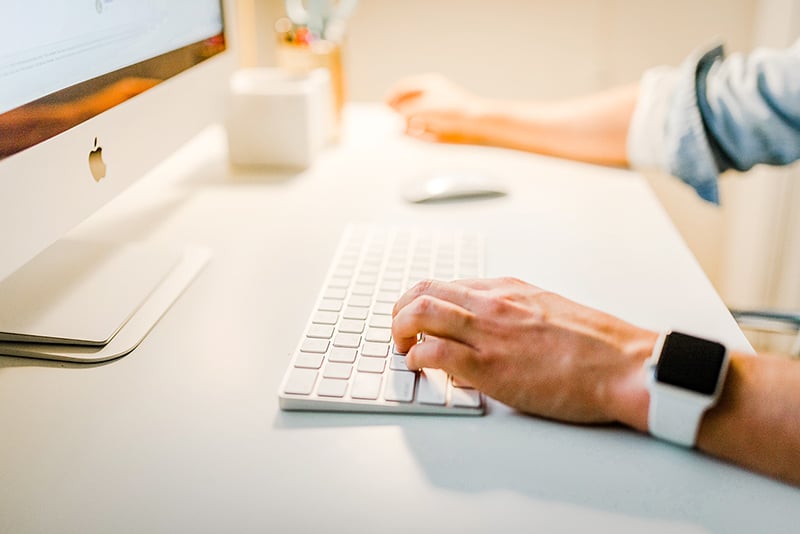 Online businesses need to protect sensitive company information related to their company as they are most vulnerable to attacks by hackers including other cybersecurity threats. E-commerce merchants have a great responsibility towards their customers as they need to build trust and credibility for their products.
Hence, it's important to follow some of the best practices with the aim of protecting every online business by using secure passwords, data encryption methods.
Additionally, installing anti-virus and firewall programs with regular security updates is also recommended for online companies.
Why do online companies need to be concerned about security?
For every e-commerce company, their website plays a critical role in boosting their web presence and provides the best way to reach out to their customers. With the increase in cybercrime, even small businesses need to be aware of the pitfalls of sharing sensitive information across the Internet. Especially financial transactions, personal information about customers, credit card and other payment details need to be transmitted across a safe and secure platform.
This is where SSL plays a critical role in encrypting and securing the communication that takes place between the company and its visitors. SSL ensures that your customers' transactions are safe and secure within the digital environment and gives them the confidence to trust your business. By installing SSL certificate from SSl2BUY on your website, the users will be able to find a green padlock that appears in their browser. Besides, it provides an extra layer of protection for debit card and credit card transactions made by your customers.
Tips to consider while launching your online business
Choose the right eCommerce platform
Most of the eCommerce stores rely on platforms such as Magento or Shopify to run their business as they offer greater convenience and have a robust functionality. Besides, they provide automatic updates which make security more hassle-free so that they can concentrate on their business. It's best to avoid specialized custom solutions which may be using old and outdated code but instead, opt for those platforms which are more popular and have solid community support behind it.
Hosted platforms such as Shopify might be ideal for those who want to have their online store up and running or still better would be to go for WordPress with some popular eCommerce plugins that come with additional themes.
Focus on SEO to attract search traffic
Online stores struggle with SEO, especially whenever there are changes being made to Google algorithm. With product descriptions becoming shorter, there is less amount of on-page content which may be regarded as low quality by the search engines. Most product variants including size and colour generate unique URLs with duplicate content which need to be canonised to the main product page. Since most product categories can have multiple pages and multiple products, it's important to index them correctly.
Stay ahead of the competition
Every website needs to be aware of how their competitors are performing and the steps that they are taking for their product branding efforts. This is true for eCommerce websites as well as they need to learn about specific keywords that are performing better and giving good results. Do your competitors have well-designed pages and how you can be different and unique in your offerings to beat the competition?
Maintain website security
Ecommerce, financial or any payment related websites should have stringent security against rising cybercrime and evolving hacking techniques. To secure payment between users and websites, such sites must have an SSL certificate. To obtain the highest validation of your website, you should go with EV SSL Certificate. Even if you are having multi-domains, you can choose EV SSL multi-domain to secure them in a single certificate. It helps to protect against phishing scams and provides company name in the address bar to ensure customers that they are on the right website.
Build your social presence
Use social media platforms to market your products and engage with your customers. Facebook can be an excellent marketing tool for creating brand awareness for your products and directly interacting with potential leads. These social media platforms can be used to publicise your website and answer queries that customers may have regarding your products.
Pinterest is yet another effective platform for pinning your products for driving sales. It goes without saying that social sharing buttons are a must-have on these platforms.
Make your eCommerce site engaging
With plenty of choices available in the market, it's easy for customers to choose their favourite products from different sites. This means your offerings need to be unique especially if you are new and need to establish your brand presence. Most established brands can charge a high price and command a premium as they already have a loyal base of customers.
Use your unique product knowledge and skills to offer something more exclusive to your customers. You can even write high-quality blogs on some trending topic and link them with your own products.
Use email marketing to turn visitors into buyers
Create an opt-in list to get in touch with customers or subscribers who may be genuinely interested in getting updates about your products. As your customers and subscribers have given you permission to send them emails by developing a long-lasting relationship with them.
Conclusion
A successful online store requires having a sound marketing strategy, focus on design and succinct copy with a focus on improving security of the website and provide an engaging experience to your website visitors.
You may also like: 5 Ways to Use Technology In Your Small Business
Photo by Austin Distel on Unsplash