Click here to get this post in PDF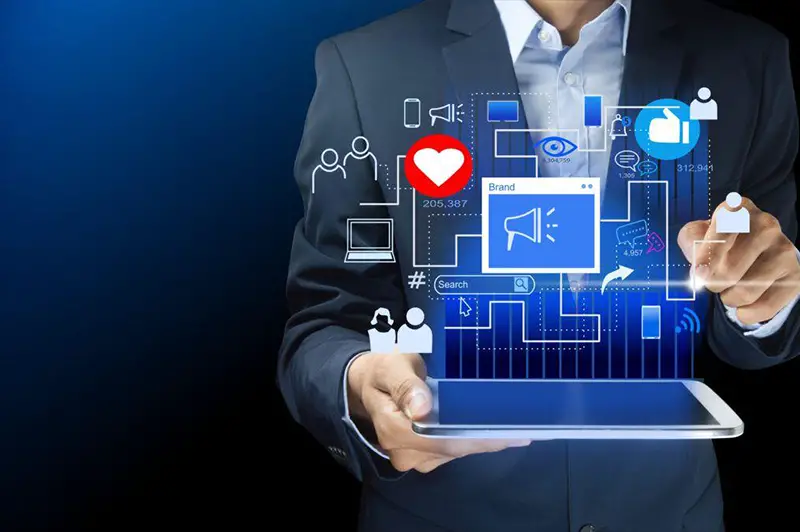 Different sellers will use different sales/marketing strategies. Still, the following are some of the most important ones you need to be mindful of. This article is a collection of top strategies that will allow you to best target your audience within the business-to-business market or the B2B marketplace. 
B2B buyers are quite different from businesses that sell directly to customers. However, it can still be difficult to understand how they think and operate. These 8 strategies will equip you with the knowledge to target B2B Lead Generation and pitch in a manner that will appeal more readily to buyers in that market.
Never ignore the power of Social Media for Lead generation
In this digital age, it's important to have a strong social media presence to reach your target B2B audience. Social media can help you build relationships, establish your brand, and generate leads. Here are 2 basic strategies to help you target your B2B audience on social media: 
1. Define your target audience. Consider factors such as job title, industry, company size, and location. Once you understand who your target audience is, you can begin crafting messages that will resonate with them. 
2. Identify the platforms your target audience is using. Not all social media platforms are created equal. Some platforms are better suited for certain audiences than others. For example, LinkedIn is a great platform for reaching business professionals. At the same time, Twitter tends to be more popular with individuals in the tech industry. Do some research to determine which platforms your target audience uses, and then focus your efforts on those platforms.
Choose Millennials This Time
Millennials are a great choice as the B2B audience in these emerging trends. Here are 4 undebatable strategies to help you reach them: 
1. Use social media. Millennials are active on social media, so it's a great way to reach them. 
2. Use visual content. Millennials are drawn to visual content, so make sure your marketing materials are eye-catching. 
3. Appeal to their values. Millennials are values-driven, so make sure your marketing messages reflect their values. 
4. Be personal. Personalized messages will resonate with Millennials more than generic ones.
Set Up Clear B2B Marketing Goals
Go ahead with the following tricks in the future:
1. Define what success looks like for your business: With a clear understanding of what you want to achieve, you can set accurate goals and measure your progress. 
2. Research your target market: Knowing your ideal customer will help you determine where to focus your marketing efforts and what messaging will resonate most. 
3. Set SMART goals: Specific, Measurable, Achievable, Realistic, and Time-bound goals are key to ensuring that your Marketing strategy is successful. 
Align with the algorithm update
The algorithm update is constantly changing, so it's important to keep your content strategy up-to-date. For this, monitor your website's traffic and analytics. You can also research the latest algorithm update and its effects on SEO. Other than that, stay up-to-date with your industry's latest news and trends. 
Moreover, use relevant keywords and phrases in your content. You can choose to optimize your website for mobile devices as well. 
On-Site and Off-Site SEO
Both on-site and off-site SEO is important for targeting your B2B audience. To focus on this, Create high-quality content relevant to your target audience. This will not only help with your SEO, but it will also give people a reason to visit your website. Use Google AdWords to create targeted campaigns specifically for your B2B audience. 
Also, Ensure your website is easy to navigate and has a user-friendly design. This will help improve both your SEO and conversion rate.   
Go For the B2C Approach
You can give a shot to the B2C approach for targeting the audience. It's not just getting personal emails but generating quality educational content, which they will prefer to have a look at. Well, there are plenty of other ways to get on this, including emotional marketing. 
It is the technique of targeting potential customers via specific human emotions. 
Choose Referral Marketing
There's no doubt that referral marketing is one of the most effective ways to grow your business. Referral marketing is a form of word-of-mouth marketing where customers are incentivized to recommend your products or services to their friends and family. Usually, this takes the form of a rewards program where customers earn points or discounts for every new customer they refer.
It's time to try Automation with AI
Using automation with AI, you can get the following things done:
1. Firstly, you can reach a larger audience. 
2. Secondly, you can target specific demographics. 
3. Then, you can personalize your messages. 
4. Also, you can automate your marketing tasks. 
5. Lastly, you can track your results.
Conclusion
As a business-to-business marketer, you must know how to target your audience. You can't just spray and pray when it comes to marketing; you have to be strategic about who you're targeting and what message you're sending them. Luckily, we've compiled a list of the top 8 strategies you can use to target B2B lead generation. So what are you waiting for? Start implementing these strategies today and see how they benefit your business.
You may also like: Secrets to Creating & Launching a Successful B2B Influencer Marketing Strategy