Click here to get this post in PDF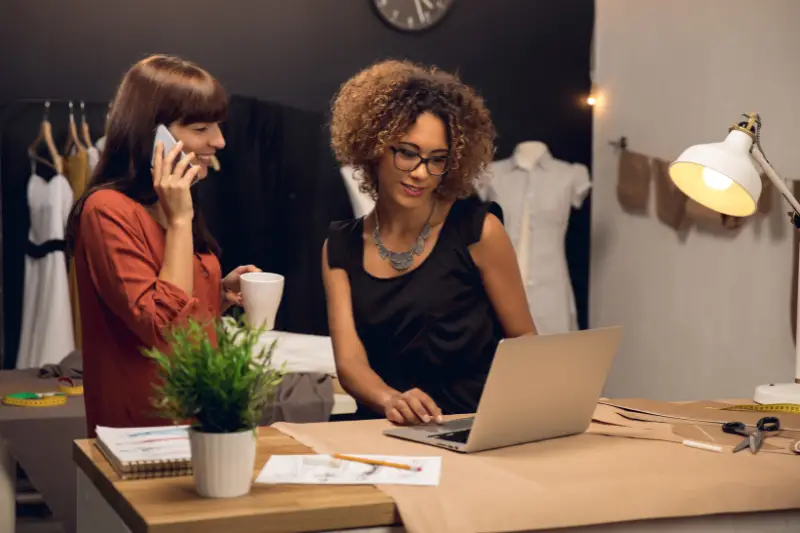 When you are running a business, you may think that it doesn't matter whether you choose home or business Internet services. However, there is a difference. Businesses rely more heavily on the Internet, and business Internet services reflect this demand. You can communicate faster and enjoy greater productivity when you choose Internet designed for business. Take a look at the top six reasons to get Internet services for business. 
1. Faster and Easier Communication
You can communicate faster and more easily when you use Internet services for business. You need to respond to clients and colleagues, and business Internet services provide you with many options. You can use email, cloud phone systems, and chat services. With a high-speed Internet connection, all your employees can connect easily as needed, and you can hold video meetings. You won't have to worry about slow speeds or downtime. People can get online and communicate whenever they need to. 
2. Faster Information Sharing
Another reason to get business Internet services is that you can share information faster. When someone sends you a document, it will download quickly. If you need to transfer data, you don't have to wait. You can access this information immediately, making your business run more efficiently. You can also work from anywhere and connect to your business network. You can send any files you need to send, improving your workflow and making your company more efficient. If you need to search for information, you can quickly do Internet searches and find what you need. 
3. Automation
Another reason to get business Internet is that you can use automation to streamline a number of tasks. There are a lot of tools that help you automate daily tasks, and this makes your business operate more efficiently and productively. Using business automation, you can save money and time as you focus on more creative and customer-based tasks. 
4. Easier to Use Digital Marketing
Digital marketing is critical to most businesses, and you need a fast Internet connection to use it efficiently. Most companies understand the importance of having an online presence. In fact, research shows that customers search businesses online before they come to make a purchase. You can better grow your business and establish your brand when you use digital marketing, and using internet services for business makes it easy for you to upload files and create content that establishes you as an authority in your industry. 
5. Better Customer Engagement
When you use Internet services for business, you can engage better with your customers. Any size business benefits from this, as the Internet expands your reach to a global market. It is important to have a strong Internet connection so that you can monitor your social media and engage with your customers whenever they comment or mention you. No matter what industry you are in, it is important to show your customers that you are online and want to engage with them. 
6. Better Customer Service
Finally, when you have business Internet, you can offer better customer service to your customers. Your customers can get in touch with you no matter where they are, and your support team can respond quickly and seamlessly. If your customer is looking at your website and has a question, you can respond in real time. You need a fast and reliable Internet connection so that you are always available when your customers have questions or need your help. Customers are more likely to follow through with purchases when they can get the answers they need and feel like your business values them. Having a reliable and fast Internet connection shows them that they are important to you. 
You may also like: The Hidden Costs in Your Business Internet Bill
Image source: Shutterstock.com