Click here to get this post in PDF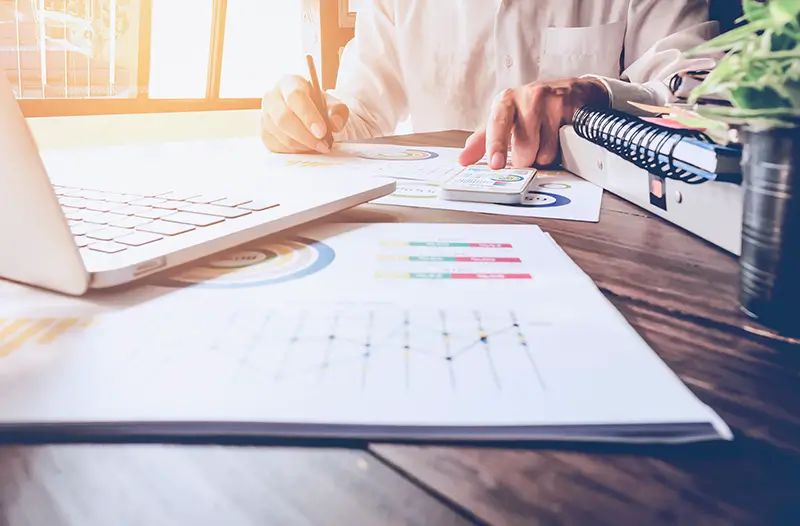 It can be hard to know what tools will help your team and your business achieve the most growth if you're a sales manager or business owner. So many options are available that it can seem overwhelming to decide where to focus time and money. These six technologies are worth investing in because they target areas of the sales process that need improvement. Here's why:
Customer Relationship Management (CRM)
Customer relationship management (CRM) software is an application that organizes customer data and helps you understand your customers. CRM is like a digital database where you can track each customer's interactions.
When it comes to sales, CRMs can be used in two different ways:
To help you manage sales calls by logging all communications between you and your potential or current customers. This includes emails, phone calls, and other forms of communication such as social media updates or newsletters. Recording interactions can help create centralized, omnichannel contact points throughout the customer journey. For instance, when a customer contact sales or service employees through different channels, CRM can help provide previous interaction details that can offer context for each communication.
To track prospects who may become your next clients. For example, if someone signs up for an email list, they are considered a lead until they convert into something more concrete, like becoming part of the sales funnel. CRM can also help create alerts for such potential customers so that your sales employees can be the first to contact the leads after they show their interest.
Sales Management Software
Sales management software is a tool that helps you with various things revolving around the sales funnel and management. From identifying leads to making sales, sales management software can help you through every stage. It can store and analyze data to generate insights. You can also use the software to forecast sales, manage your budget, manage the sales pipeline, and automate repetitive tasks.
The most popular features of this type of software are:
Managing a simple or complex pipeline
Forecasting sales
Calculating the net profit
Tracking revenue by account or product line
Recording all customer information
Automating repetitive tasks
You can click here to know more about how sales management software can help you increase sales and generate more revenue.
Personalization
Personalization is the ability to customize communication, offers, and experiences for each customer. Personalization can be used to increase customer engagement, sales, and retention.
Personalization is a powerful tool to increase customer loyalty by improving the overall experience that a company provides its customers with. The more personal your approach is towards your customers, the more likely they will feel valued and appreciated by you.
Accordingly, when done right, it can also help drive higher conversions and lower cost per acquisition (CPA).
The best way to personalize customers' sales journey is by monitoring their digital footprints and leveraging data. You would have received email notifications for product suggestions from e-commerce stores. Each individual gets different recommendations. How does this happen? You can do the same with the help of data and digital footprints.
Suppose you have an eCommerce store. While monitoring digital footprints, you find that one of your customers is looking for baby-related information because she is pregnant. You can use this as an opportunity to send personalized recommendations like baby products, maternity clothes, toys, etc. 
Artificial Intelligence and Chatbots
AI can be an excellent tool for salespeople. The technology will help you find the right customers, identify the right leads, and find the right products for your customers. AI also enables you to find the right content for your customers.
Many companies are using AI to improve their lead generation process, which is an essential part of any sales cycle. Sales teams can use AI to generate more leads through data analysis and automation. The technology automatically screens out non-qualified prospects and gives you access to relevant information about each prospect before getting in touch with them.
Chatbots are another way to use artificial intelligence in your business. They're becoming increasingly popular with companies and consumers alike thanks to their ease of use and ability to quickly address basic customer service questions or requests so that people don't need human assistance whenever something goes wrong.
Speech Recognition Tools
Speech recognition tools have many uses in sales, customer service, marketing, and operations. Speech recognition technology allows organizations to convert spoken language into text for CRM and sales force automation (SFA) systems. This can be helpful when working with large amounts of data or reporting on call recordings.
Speech recognition technology is also helpful for customer service teams who need to pull information from calls. By using this tool, CSRs can transcribe a conversation quickly so they can respond more quickly to customers' needs.
They also help you create voice commands for mobile devices or other automated processes like IVR systems or data entry screens. For example, imagine setting up an IVR menu that says, "press 3 if you want information about our services." If a caller says three into the phone's microphone instead of pressing three on the keypad, speech-to-text software will recognize it.
Mobile Solutions
Mobile solutions are essential because they allow salespeople to be more efficient, effective, and productive. Salespeople can use mobile solutions while on the go and have access to critical information at all times.
For example, if a salesperson needs to schedule a meeting with an important prospect or customer but doesn't have their schedule handy, they can pull it up on their phone using an app that syncs with their CRM software. This will allow them to quickly see what time slots work best for both parties and make the most effective choice possible.
Conclusion
The future of technology has a lot to offer sales teams. Several solutions can help boost performance, increase efficiency and productivity, and provide a more personalized experience for customers. However, the best way to ensure success as new technologies become available is by investing in solutions that align with your specific needs, goals, and objectives as an organization.
We also recommend keeping up with trends in the industry so that you can stay on top of the latest advancements in tech that could benefit your sales efforts.
You may also like: What is a Customer Data Platform? What is the difference between DMP and CRM?
Image source: Shutterstock.com