Click here to get this post in PDF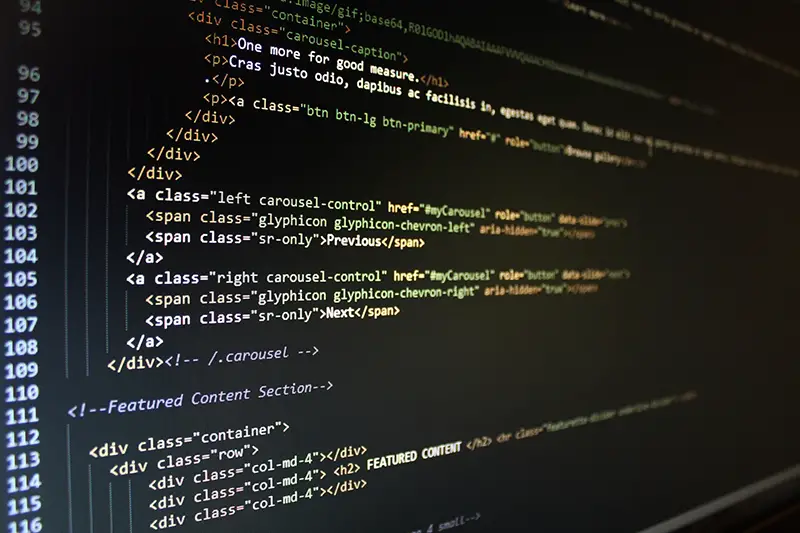 Is your business still stuck with an off-the-shelf software that isn't designed to meet your industry needs?
Custom software development is what you need. It's the process of making software for a specific set of users, functions, or organizations. And you can make software that resonates with your business needs. To develop your abilities and become a great Software Developer, seek help from the professional online community Themaddev.com. The Mad Dev is a community for self-improvement and professional growth. Custom software developers, on the other hand, can help your company grow into one that investors and customers trust if you choose the right projects and individuals to work with.
When compared to COTS, custom software development aims at narrow requirements. 
Additionally, COTS is known to target a broad set of requirements. 
This allows it to be packaged, marketed, and distributed commercially.
Also, this includes deploying and maintaining the software.
Custom software development is usually performed by businesses' own development teams. But, they sometimes outsourced to others with better skills like Velvetech. Custom projects like Agile, DevOps, or RAD move through different steps of requirements. Hence, similar methodologies are applied to them as well.
Advantages of Custom Software
Why do businesses choose custom software development? Well, some of the advantages that they can gain by investing in customized software solutions are:
Greater Scalability
As businesses grow, their needs grow along with it. Also, purchasing off-the-shelf software can become a problem once in the future. For example, if it is unable to support the business or becomes too expensive to license. Off-the-Shelf solutions can be suitable for small or start-up companies. But, developing a sustainable solution is about growing according to business processes. So, this is where choosing custom software development can be a good choice.
Targeted Solutions
A reason for investing in custom software development can be making a product that addresses businesses' needs. Businesses sometimes do choose an off-the-shelf software option but realize it is an unsuitable option. Every company is unique, and it is hard to find a one-size-fits-all option for software. Tailored products with targeted solutions can play a significant role in a company's success.
Software Integration
Businesses can merge their new software with an existing one using customized software. Also, a custom one can refine business processes as COTS software can lead to errors losing productivity. Additionally, customized software eases the chances of merging issues. It can also easily fit in any software ecosystem. 
Increased Reliability
Purchasing off-the-shelf software comes with dependency on the company that develops it. Also, the terms and conditions, pricing, and future of the businesses are out of their control. Companies selling that software going bankrupt or stopping updates can have a huge impact on their B2B consumers. But, custom software can be used as long as the businesses who purchased it like it. Nonetheless, there are maintenance costs, but it is a small price to pay for fewer worries.
Hardware Costs
Businesses usually have to purchase additional hardware to license off-the-shelf software. They do this to run the software efficiently and effectively. However, these expenses can result in big bills at the end of the day. Hence, tailor-made software is useful as they consider current hardware capabilities. They can help businesses avoid extra costs and save money. 
Custom Software Development Vs Off-The-Shelf Software
The off-the-shelf software is platform-dependent, whereas custom software is project-dependent. Using custom software, you can add more features as business scales. However, you are limited in off-the-shelf software because it is hard to customize or scale. 
Off-the-shelf software is fast as the market launch approaches. It already has existing options to choose from. But, for custom software, market launch depends on the task and takes time to be launched on the market. 
Also, custom software costs lower than off-the-shelf software in the long term. Nonetheless, it comes with extra costs while purchasing additional hardware. Hardware may be needed for updates and scalability, and it can become expensive. 
Off-the-shelf software is better suited for short-term purposes. Besides that, you can launch on the market at any given moment. Nevertheless, improvements in the future can be costly for businesses. 
Overall, custom software has more secure encryptions and protocols. Whereas, off-the-shelf software is more exposed to cybercrimes. This can be a huge advantage and motivation for businesses to select custom software development.         
Conclusion
In short, custom software is more beneficial than off-the-shelf software. This is the reason why most businesses choose custom over ready-made software.
 Companies with unique needs can have their own software made in-house or outsource it to tech solutions. They can gain a competitive advantage using customized ones instead of the ones already available on the market. 
You may also like: Custom Software Solutions To Help You Do More
Image source: Pexels.com