Click here to get this post in PDF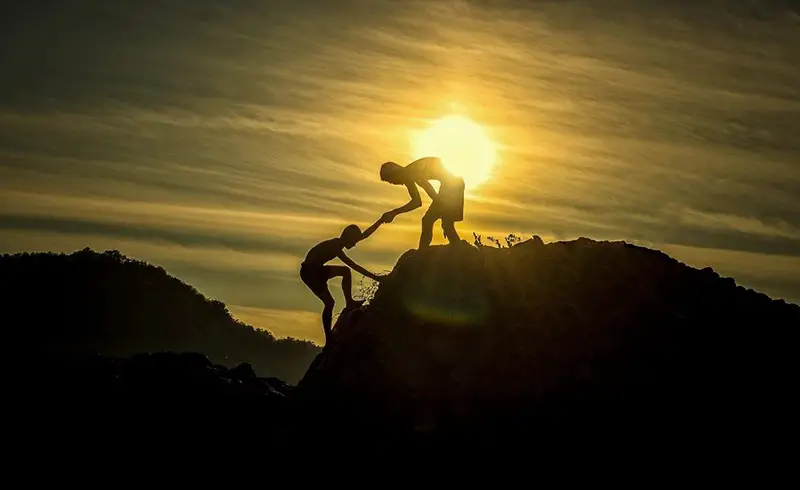 Outsourcing has definitely revolutionized the way businesses operate. According to a global IT outsourcing market study, the industry is expected to reach 98 billion USD by 2024, with a Compound Annual Growth Rate (CAGR) of 5%. Not just big companies, outsourcing has become a key business strategy for start-ups as well. At first glance, it might seem impossible for start-ups to ensure software development within a limited budget. The solution is to outsource software development. Businesses of varied sizes hire outsourcing companies to execute core business activities while increasing productivity and lowering expenses.
Now the big question is: "Should start-ups outsource Software Development?"
The answer is a big YES! Outsourcing software development is a smart choice for start-ups to achieve desired goals. Investing in high-priority business functions is necessary for start-ups. Choosing the right software vendor will free up your time to clearly focus on other important functions. Working with a trained multidisciplinary team and outsourcing software development services can help you complete temporary projects, minimize expenses, and boost overall development speed. Moreover, Hiring an IT outsourcing company or even a Python software development company with a track record of developing software using cutting-edge technology is a great approach to give your start-up the competitive edge it needs. 
In this article, let's discuss the benefits of why outsourcing your software development can help your start-up:
Cost-efficiency
Companies can save a lot of money by partnering with IT outsourcer to gain a competitive advantage over their competitors. According to Global Outsourcing Survey Report by Deloitte, 70% of companies outsource due to cost reduction. While outsourcing, start-ups don't need to invest in additional resources, software infrastructure, training, and several recruitment processes associated with the in-house development team. Such heavy investments are taken care of by the outsourcing company leaving enormous room for start-ups for their capital. Furthermore, the additional benefit of outsourcing software development is that you can choose the most appropriate outsourcing model based on your requirement and budget preferences. 
Focusing on Core Business Tasks
Another prominent benefit of outsourcing software development is the delegation of non-core technical activities to the third-party service provider. Start-ups need to constantly focus on their key processes and business strategies to say ahead of their competitors. With outsourcing, stakeholders can focus on the core business functions with more zeal as several other technical demands will be handled by the IT vendor. This will not only save you valuable time but will also help you in efficient planning of the overall development of the project. Thus, regular project updates and relevant task management will provide you with a clearer picture of your company's budget and expenses.
Ensuring Transparency
There are several wrong assumptions related to outsourcing. A lot of people think that outsourcing software development to a vendor will restrain you from quick updates regarding the project development. But the truth is that the right outsourcing vendor keeps you well informed about the various stages of development throughout the entire process. Following the agile methodology makes enough room for constant collaboration and continuous improvements at every stage of the project. This will help you maintain fluent communication with the development team, and indulge in daily/timely meetings to gather time-to-time progress updates. Thus, ensuring transparency will lead to the successful delivery of your product.
Access to Experienced Professionals
Outsourcing your software development to a software service provider will provide access to a team with relevant expertise. This will not only help establish excellent communication, but it will also help build long-term relationships with the IT outsourcing partner. Your project may require specialized talent and the involvement of multiple developers at each phase of the project. The involvement of tech-savvy and experienced professionals to deliver start-up projects will prove fruitful in creating a valuable product. By outsourcing, you get access to a diverse team of experts with various skill sets. In fact, outsourcing will also help you build strong work ethics and a culture that will boost your company's culture as well.
Faster Time to Market
Choosing the right outsourcing partner with a proven track record can be a tedious process. Considering an outsourcing partner purely on the basis of positive recommendations and reasonable pricing will not be enough for the completion of your project. Establishing an in-house team can be time-consuming as one needs to go through dreadful recruitment processes. With outsourcing, one can easily rely on the outsourcing company for the successful launch of the product. In fact, hiring remote developers will also help you save time on the overall management of your project resulting in faster time to market. Furthermore, outsourcing software development enables you to set specific timelines as per your requirement and offers you the ease to extend a dedicated development team at your own convenience.
Now that we are aware of the benefits associated with outsourcing your software development, let's discuss the examples of successful outsourcing start-ups.
Top Examples of Successful Outsourcing Start-ups
Skype
Skype is one of the most successful start-ups that outsourced its backend development to developers in Europe. Choosing the right outsourcing partner served as a blessing for the company. With a clearly defined scope and requirements of the project, the company led to the creation of its dream platform successfully. Just like Slack, the value of Skype increased by a hundredfold with outsourcing some of the most crucial functions of their company. After two years of continuous innovation, Skype gained global recognition and was eventually acquired by eBay for $2.5 billion, and in 2011, by Microsoft for $8.5 billion. 
Slack
Founded in 2013, Slack revolutionized the way teams collaborate and communicate across various dimensions. The platform was built by a core team of four developers who later decided to take their creation to the next level. The team outsourced their product design, to a web designing company named Metalab including logo design, web design, and mobile app design. After strong reliance on the outsourcing workforce, Slack gained 15,000 subscribers in just two weeks post-launch, making it a unicorn start-up in 2014.
WhatsApp
Founded in 2009, the founders hired a Russian software developer to reduce their development costs. As an off-shore contractor, the developer provided the first version of the app that fits perfectly with the requirements. This helped the team break into their target market quite swiftly. With the success of the initial version, WhatsApp led to over 1.5 billion downloads in just 3 years after its launch. Post two years in 2014, Facebook bought it for $19 billion leading to a major digital transformation. 
Alibaba
How can one forget to include Alibaba in the list of successful outsourcing examples? Jack-Ma, the founder of Alibaba outsourced website development to a U.S based outsourcing firm in its early days. The outsourcing took place due to the lack of skilled professionals in China and local internet restrictions which made it difficult to find and hire local programmers. With outsourcing, he got access to a diverse team of experienced professionals and another benefit was that it allowed him to appeal to the bilingual audience. Thus, successful outsourcing established Alibaba as one of the largest eCommerce giants in the world.
Ready to find your ideal Software Partner or your in-house dream team?
It's time to Hop on to Amplifyre and we'll get your job done in less than 72 hours!
Amplifyre's game-changing data-driven system matches you with the best software vendors and development teams across the world at affordable pricing. Their partner network consists of companies with specialization in 500+ technologies, 60+ industries, and 200+ project types. These software companies have worked in more than 60 industries, including EdTech, FinTech, HealthCare, and Logistics. Right from staff augmentation, and project outsourcing to body leasing, Amplifyre can help you find the dream software vendor in a fraction of hours. 
They evaluate software providers based on their capabilities and expertise across 100+ data points. With Amplifyre, you can build your custom team with various engagement models such as project outsourcing and staff augmentation. Making these important decisions with Amplifyre will not only offer you a competitive uplift in the global market but will also serve as the best solution for your start-up. 
Let's have a brief look at how Amplifyre's unique matching system works:
Amplifyre's data-driven matching system examines your requirements across the six key dimensions to identify the top 3 organizations based on your requirements. In less than 72 hours, you can get access to the best technical experts and services by following three basic steps:
Step 1: They do a thorough analysis of the project specifications based on your requirements and offer you the best optimal solution available.
Step 2: The matching system narrows down your prioritized vendor choices to the top 3 vendors from a global pool of software vetted companies.
Step 3: Finally, all you have to do now is to get in touch with these three potential partners and choose your ideal one. 
You may also like: The Benefits Of Outsourcing IT Support