Click here to get this post in PDF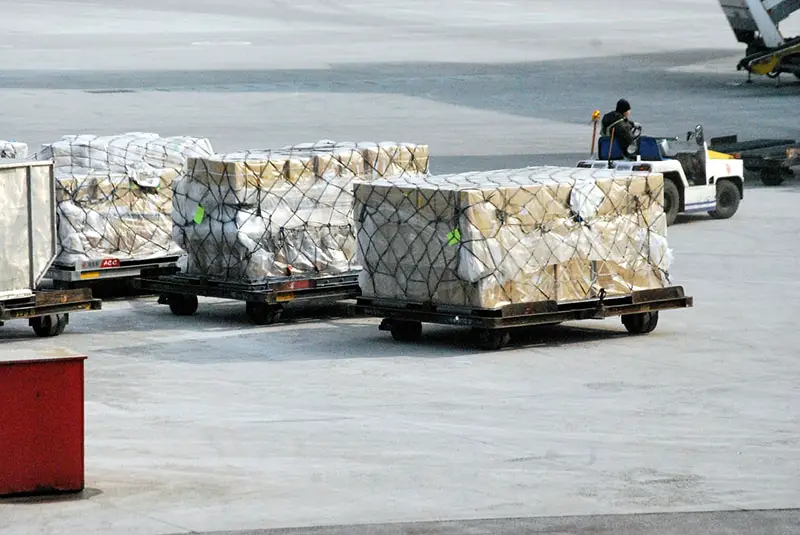 Everyone knows how there's a world of options that can work fine for delivering high-value, low-volume goods across several geographical boundaries.
But what's their safety quotient? How quick are they? Are they efficient enough to deserve your buck and time? Well, maybe. Maybe not!
The point is, do you want to risk your shipment? We say, why should you?
Air freight services work wonders, and here are six reasons why they make your best bet.
1. Blazing Fast
Using one of the fastest modes of travel known to man, air freight services use aircraft to complete the shipment. This saves time for you, the service provider, and the buyer who this material/product is being shipped to.
It's 100% true that no transport service in the world can beat this speed. (Trust us, NASA won't let you hire a space shuttle for this).
2. Covers All Geographical Boundaries
Another benefit of using international air freight services is that these services cover all geographical boundaries, so you don't have to keep looking for different services for sending your shipment to another part of the world.
So, whether it's Asia, or Africa, or Australia or any part of America, with the right freight forwarding company, you can do it all; easily.
3. Air Freight Services Mean Lower Insurance Premiums
Getting your freight insured is one of the most important things to do while forwarding it. However, this may as well cost you heavily while going with alternate freight forwarding options.
Luckily, that isn't the case while considering an air freight service. In an air freight service, while the main cost may be higher than other services, the insurance premium will always be light on your pocket.
These lower costs can save you a fair deal of money.
4. One of the Safest Shipping Methods
One of the biggest shipping concerns that may bother you while sending a shipment is the safety of the material/products.
At times we may not even be able to figure out the reason behind the damage, and that leaves us in a loss. Nobody likes that.
Thankfully, that's not the end of the world. A good freight forwarding company in the UK will always make sure your shipment is delivered safely to the destination.
Air freight services are anyway the safest shipping methods. Plus, it's 100% theft-proof. So, we know we can keep calm and focus on work.
5. Doesn't Require as Much Packaging As Other Means
Another reason why air freight is the way to go — air freight services require way less packaging material and cost than other cargo methods like ocean or rail.
This will save your company both time and money on packaging. This time and money can be invested in other essential business functions that can help you step up your business game.
6. No Need for Stocking Items
As most cargo is cleared in a matter of few hours, air freight services eradicate the need for keeping items stocked. This means you can sustain without a big warehouse.
Big on saving money, right?
Final words
While you may have a few doubts about the best mode for forwarding your freight, a good air freight service can save you time, resources, and the hassles of handling damaged, lost, or stolen goods.
And in this post, we elaborated on the same. Here you read about the 6 top reasons why an air freight service may be your best bet.
Hopefully, this was helpful.
You may also like: Your Shipping Habits Are Wasting Money