Click here to get this post in PDF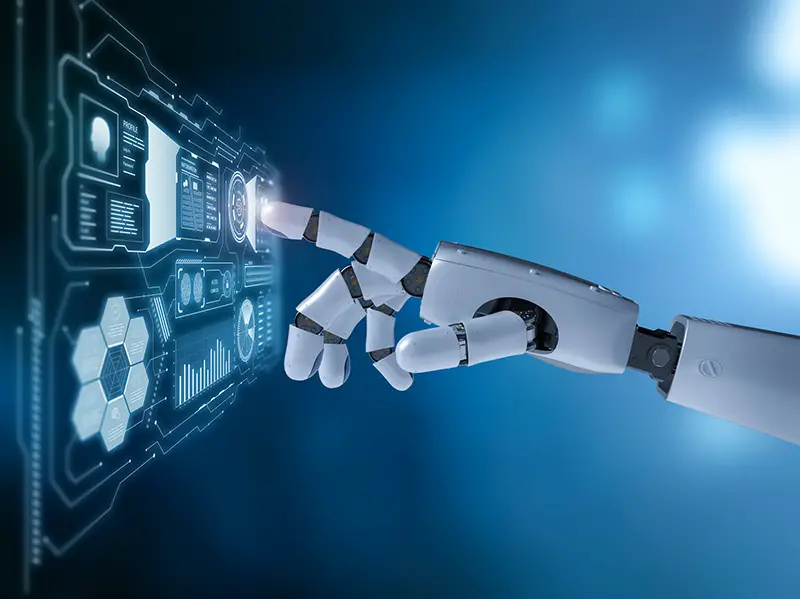 AI is a powerful tool that can improve supply chain efficiencies. It can also help reduce costs and make better decisions.
The transportation industry is an excellent example of how artificial intelligence can save businesses time and money.
Freight procurement is a big part of logistics, and freight forwarders are investing substantially in digitizing their freight tendering processes. This is important because it will increase accuracy and efficiency.
Automated Sourcing
The sourcing process is an integral part of freight procurement. It involves several steps, including requesting information from vendors and managing RFIs.
Automated sourcing like those from Sleek Technologies is an effective way to streamline the process by putting all the necessary vendor contracts and information in one place. It also provides better visibility into supply chains.
Traditionally, procurement teams struggled with complex freight rate negotiations and spot-bidding activities. The processes can be incredibly time-consuming and challenging, leading to delays, mistakes, and higher rates than necessary.
Automated Negotiations
Autonomous negotiations make businesses more agile as they react quickly to market changes. Walmart, for example, deploys AI-powered negotiations to unlock millions of dollars in business value from inefficient contracts.
Automated negotiation systems can help companies achieve better deals on freight. These systems can source quotes from various transporters and vendors, with the price points and market rates pulled together in one platform.
Ultimately, automated negotiations can also help reduce contract management costs. This is because they can help to identify the most expensive contracts and negotiate them more efficiently.
Automated Bidding
Freight procurement is a complicated process that involves moving freight across hundreds of shipping lanes and coordinating with multiple shipping companies. It also involves various modes, varying capacities, innumerable regulatory requirements and safety issues.
In addition, various rate structures and surcharges can make it difficult to compare providers adequately.
Fortunately, automated bid systems can help automate the entire process by sourcing and evaluating freight rates from many carriers. This saves time and lets you get the best deal on your freight transportation needs.
Automated Contract Management
Freight contract management is crucial to freight operations and can directly impact costs, supply and profits. It can also help improve the quality of contracts, reduce risks and keep operations running smoothly.
To maximize efficiency, shippers need automated solutions that help streamline their procurement process. This includes spot-buying processes that help identify cost-saving opportunities and RFP automation software to enable mini-bids.
A good contract management solution is built with specifications for the freight industry and can safeguard against security challenges and data breaches. It should encrypt all contract data during transit and at rest.
Automated Pricing Discovery
Pricing discovery is a critical part of freight procurement. It enables freight forwarders to get the best price for their cargo while ensuring the load arrives on time.
The process is highly complex and relies on several factors, including the port's capacity, carriers' availability and traffic patterns. Building a dynamic pricing model that will incorporate these data points and learn from past cases is essential to provide accurate estimations.
It is also helpful to leverage machine learning algorithms for pricing discovery. These tools are capable of testing different strategies in a short amount of time and accumulating knowledge without the need for human intervention.
Automated Dispute Resolution
Dispute resolution processes such as mediation and arbitration allow businesses to avoid costly court litigation. They also enable parties to keep the lines of communication open and maintain a favorable business relationship.
In addition, ADR procedures offer greater procedural flexibility than courts because they are privately administered and party-controlled. This may result in material cost savings and more efficient dispute resolution.
For instance, when a dispute involves complex technical subject matter, the ADR process can be more effective than going to court by applying someone with expertise.
Automated Reporting
Using automation to generate reports is one of the best ways to improve your logistics team's productivity and efficiency. By sending automated notifications at a specific frequency to everyone involved in the logistics process, you can ensure that all stakeholders can access KPIs relevant to their work.
Automated reporting also reduces the likelihood of sending inaccurate or incomplete information, negatively impacting relationships with your clients and other employees.
Choosing the right solution for your needs is essential. It should provide capabilities to evaluate and analyze freight spending and timely and accurate reports on invoice payments and order purchases.
You may also like: How Business Automation can Help Your Company Grow
Image source: Depositphotos.com