Click here to get this post in PDF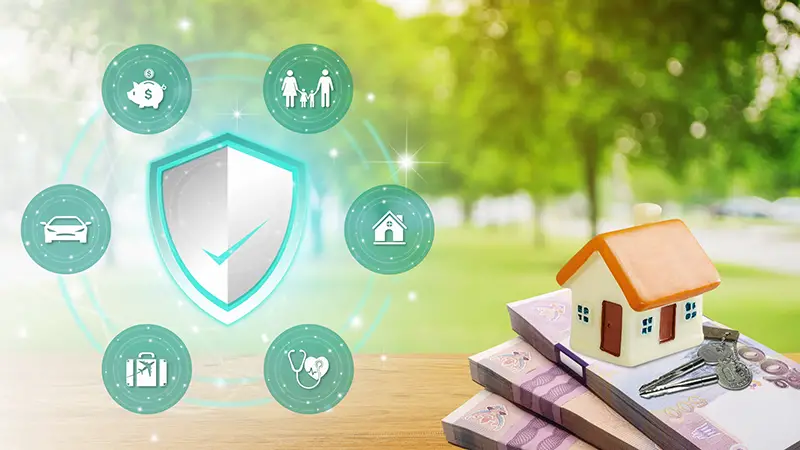 As a manager or owner of a construction project, you understand the importance of safeguarding your investments with insurance. Builder risk insurance covers project damage, materials, and equipment during construction. 
However, selecting the right builder risk insurance policy can be difficult. The fine print, terms, and variety of details can be overwhelming. Making mistakes during the buying process can result in inadequate coverage or denied claims, which can cost you money and hurt your project.
This blog post covers the top builder risk insurance mistakes to avoid. By avoiding these mistakes, you can protect your project and bottom line.
1. Not Understanding Policy Exclusions
Being aware of policy exclusions can help you avoid denied claims or finding out too late that you have inadequate coverage. Therefore, it's essential to carefully read and understand the policy exclusions before purchasing insurance. It's also important to understand that your builder risk insurance may have exclusions for certain conditions or events. 
Provident Protection Plus is an insurance provider with over 65 years of experience serving businesses and residents in northern New Jersey, New York, and Pennsylvania. The company works with over 20 of the country's top-rated regional and national carriers, who are licensed to write insurance in 37 states. This allows Provident Protection Plus to offer their clients a wide range of coverage options to choose from.
In addition, faulty workmanship, wear and tear, normal deterioration, and intentional acts are common policy exclusions. Some policies exclude terrorism and war, so if you're working in an area prone to hurricanes, floods, or earthquakes, make sure your policy covers these events.
If your policy excludes coverage for faulty workmanship, you may want to implement strict quality control measures to prevent such incidents. Review the policy exclusions to ensure your project is covered. 
Contact your insurance agent with such policy questions. Understanding policy exclusions will help you avoid problems and ensure adequate coverage for unexpected events.
2. Overlooking Coverage For Specialized Equipment
To avoid financial losses, construction projects must have specialized equipment insured. Construction project owners and managers often overlook specialized equipment coverage when buying builder risk insurance.
Cranes, bulldozers, scaffolding, and project-specific tools are specialized equipment. To protect these items, a separate builder risk insurance policy may be needed. Make sure the policy covers any specialized equipment. To fully insure the equipment, purchase additional coverage or a separate policy.
Specialized equipment replacement costs are also important. Make sure the policy replaces damaged or lost equipment at market rates. By not covering specialized equipment, you risk financial loss if something goes wrong. Hence, covering all specialized equipment can reduce these risks and help you finish your construction project.
3. Ignoring Natural Disaster Coverage
Hurricanes, floods, earthquakes, and tornadoes can damage construction projects, causing major financial losses. Builder risk insurance buyers often overlook natural disaster coverage, which can put project owners and managers at financial risk.
Hence in disaster-prone areas, builder risk insurance must include natural disaster coverage. Some policies exclude or limit natural disaster coverage. Check the policy to make sure natural disasters are covered.
Also, check the policy for natural disaster exclusions. Some policies exclude flooding, while others limit earthquake coverage. Your policy should cover natural disasters if your project is in a disaster-prone area.
It is important to review the coverage limits and natural disaster coverage outlined in the policy. Make sure your insurance covers natural disasters. Natural disaster coverage protects project owners and managers from hefty financial losses.
4. Choosing The Wrong Deductible
Choose the right builder risk insurance deductible. Project owners and managers must pay a deductible before insurance coverage begins. The wrong deductible can increase the cost of builder risk insurance.
If an unexpected event occurs, a high deductible may save premiums but increase out-of-pocket costs. Low deductibles may increase premiums.
Consider the project cost, risk, and insurance premium budget when choosing a deductible. A lower deductible may be better for a high-value project in a risky area. Higher deductibles may be cheaper if the project is low-risk or low-value.
So consider deductible-related contractual obligations. Failure to meet deductible requirements can result in contract breaches and legal issues.
In summary, construction project owners and managers can lose money by choosing the wrong deductible. By carefully considering the project cost, risk level, and contractual obligations, you can choose the right deductible to ensure adequate coverage while keeping insurance premiums low.
5. Not Considering Additional Coverage Options
Builder risk insurance should include additional coverage options. Construction project owners and managers often overlook additional coverage options, resulting in inadequate coverage or unexpected costs.
Depending on the project, location, and other factors, it may be necessary to obtain additional coverage to adequately mitigate potential risks. 
Pollution liability insurance may be necessary for projects involving hazardous materials or chemicals, while professional liability insurance may be required for specialized services or consulting projects. Moreover, using sensitive data or communication networks may require cyber liability coverage.
To determine if additional coverage is needed, review the policy and evaluate project risks. An experienced insurance agent can also identify project-specific coverage options.
Lastly, project owners and managers who don't consider additional coverage risk financial loss if something goes wrong. Hence, reviewing the policy and considering additional coverage options can help you avoid unexpected costs and risks.
Conclusion
Finally, the right builder risk insurance for your construction project protects your investments and reduces financial risks.
To avoid these costly mistakes, it is vital to have a thorough understanding of policy exclusions and project valuation and work with a competent insurance agent. Take the time to carefully review coverage limits, exemptions, and deductibles before making a purchase.
You may also like: 7 Steps You Should Take After Getting Hurt In A Construction Site Accident
Image source: Depositphotos.com